Business Assignment格式-拥有分级业务结构的挑战。本文是一篇新加坡留学assignment写作格式范文,主要内容是讲述因德利集团是一家新加坡玩具制造公司,成立于2000年,生产一系列品牌和产品,如玩偶和建筑套装玩具。自2012年以来,该公司在市场上取得了巨大成功,并在全球范围内扩展到世界多个国家。随着Idli在英格兰的扩张,成立一个财务部门来支持目前的生产和销售部门是至关重要的。
Assignment指出尽管有许多方面需要考虑以确保公司内部的顺利运营,但公司的这种扩张和跨越地理边界是有利可图的,并提高了全球竞争力。本篇assignment将分两部分就如何在英格兰管理和建立新的财务部门提出建议,并提供必须做出的见解和考虑。首先,它将涵盖管理模式和组织结构。其次,领导风格和激励方法。下面就一起来看一下这篇Business Assignment格式范文的具体内容。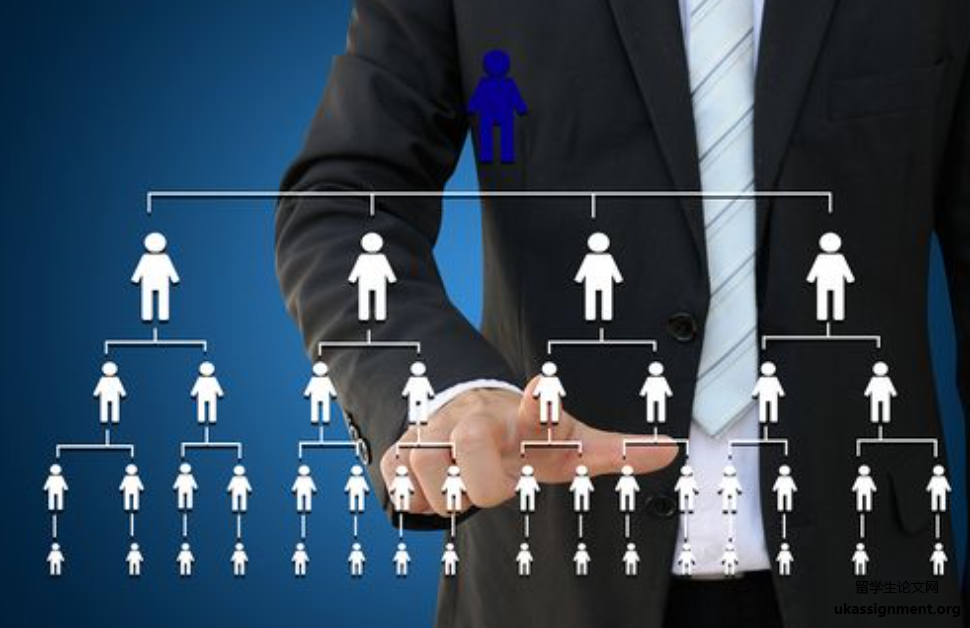 Introduction 引言
The Idli Group is a Singapore toy manufacturing company founded in 2000, producing a line of brands and products such as dolls and construction set toys. The company obtained huge success in the market and expanded globally into several countries across the world since 2012. As Idli is expanding within England, it is essential to set up a finance department to support the current production and sales division there.
Albeit there being many aspects to consider to ensure the smooth operation within the company, this expansion and crossing of geographical boundaries by the company is lucrative and increases global competitiveness. This assignment will provide recommendations in two sections in how to manage and establish new finance division in England and provide insights and consideration that has to be made. Firstly, it will cover the management model and organizational structure. Secondly, leadership style and methods for motivation.
Background 背景
Cultural differences can interfere with the success of company goals in a multicultural global business community. By giving consideration to culture, it enables the firm to increase their efficiency and competitive position (Barney, 1986). According to research conducted by Thomas and Ravlin (1995), imposing rules on members of different cultures to behave like one another is ineffective as each culture has their unique personalities. To avoid cultural misunderstandings and clashes, managers should be culturally sensitive by selecting suitable management process and motivate staff through flexible leadership.
在多元文化的全球商业社区中,文化差异可能会影响公司目标的成功。通过考虑文化,它使公司能够提高效率和竞争地位。根据Thomas和Ravlin进行的研究,对不同文化的成员施加规则,让他们表现得像对方是无效的,因为每个文化都有自己独特的个性。为了避免文化上的误解和冲突,管理人员应具有文化敏感性,选择合适的管理流程,并通过灵活的领导激励员工。
Management model and structure 管理模式和结构
Model recommended and reason for choice 推荐型号和选择原因
The finance division plays a pivotal role managing money of an organisation. There are several departments that oversee different aspects of the company's finance, each department is responsible for a specialized area to ensure smooth operation. Having considered the nature of the division, using Internal Process as the management model seems most appropriate.
财务部门在管理一个组织的资金方面发挥着关键作用。有几个部门负责监督公司财务的不同方面,每个部门都负责一个专门的领域,以确保公司的顺利运营。考虑到部门的性质,使用内部流程作为管理模式似乎是最合适的。
According to Weber, internal process is based on the notion that bureaucracy and routine results in stability and control. It is efficient and systematic in organising activity and organised hierarchy are necessary to maintain order and heighten productivity. It aims to fortify responsibility, measurement, documentation and record keeping, therefore an apt model for the finance division.
根据韦伯的观点,内部程序是建立在官僚主义和常规导致稳定和控制的概念之上的。它在组织活动中是高效和系统的,有组织的等级制度是维持秩序和提高生产力所必需的。它旨在加强责任、衡量、文件和记录,因此是财务部门的一个合适模式。
It is necessary for the division to be bureaucratic, employees are controlled with a clear set of rules and regulations therefore achieving efficiency and sustainability. Handling money is sensitive and requires a high level of accuracy, with strict and standardised procedures set in place, it minimise work errors and increase productivity.
部门有必要官僚化,员工受到一套明确的规则和条例的控制,从而实现效率和可持续性。处理金钱是敏感的,需要高水平的准确性,通过制定严格和标准化的程序,可以最大限度地减少工作失误,提高生产力。
As the company is a large and complex system, internal process easily focused towards formalising explicit goals. In the finance division, there are clear layers of hierarchy structure. Responsibilities of performing core tasks are usually allocated to heads of departments and distributed to the sub-departments. The of sub-departments then have subordinates who are allocated specific duties that they are expected to perform exhaustively (Refer to Appendix 1). For instance, Billing and collections department ensures all invoices are issued and revenues are accounted for. It is overseen by the Regional Financial Operations Manager who will delegate tasks to the Billing and Collections manager who will then breaks down the task further and distribute them to the other departments he is managing. Similarly, information are relayed upwards into the hierarchy when there is a need to obtain document approval.
由于公司是一个庞大而复杂的系统,内部流程很容易集中于将明确的目标正式化。在财务部门,有明确的层次结构。执行核心任务的职责通常分配给部门负责人,并分配给下属部门。然后,子部门的下属被分配了特定的职责,预计他们将全面履行这些职责(参见附录1)。例如,计费和收款部门确保开具所有发票并核算收入。它由区域财务运营经理监督,他将把任务委托给计费和收款经理,然后由计费和收款管理员进一步分解任务,并将其分配给他管理的其他部门。同样,当需要获得文件批准时,信息会向上传递到层次结构中。
Within the departments, job scope of each employee are clearly defined and standardised with specific standard operating procedure for each task to ensure all statements undergo the same process therefore information will be relevant, reliable and consistent. Tasks are broken down which makes it easier to process large amount of data and all correspondence related to financial records are all retained and filed for tax purposes, prepare and file company's annual accounts and Tax Return.
在各部门内,每个员工的工作范围都有明确的定义和标准化,每个任务都有具体的标准操作程序,以确保所有报表都经过相同的流程,因此信息将是相关的、可靠的和一致的。任务被分解,这使得处理大量数据变得更容易,所有与财务记录相关的通信都被保留和归档,用于税务目的,准备和归档公司的年度账目和纳税申报表。
The division of work amongst staff is highly efficient, it allows individual specialists to "produce more and better work with the same effort" compared to others. (Wren and Bedeian, 2009) Employees are more specialised in their area of work and do not lose time shifting from one activity to another, therefore there are professional titles to the positions in each department of the finance division. This also illustrates impersonality in the workplace, bureaucracy drives results and it is performance based oriented, squashing favouritism. Employees are treated equally and undergo the standardised procedures and judged according to their skills in order to attain a position.
工作人员之间的分工效率很高,与其他人相比,它允许个别专家"以同样的努力完成更多更好的工作"。员工在工作领域更加专业,不会浪费时间从一项活动转移到另一项活动,因此财务部门每个部门的职位都有职称。这也说明了工作场所的非个人化,官僚主义推动了结果,它是以绩效为导向的,压制了偏袒。员工受到平等对待,接受标准化程序,并根据他们的技能进行评判,以获得职位。
Organisational structure recommended and reason for choice 建议的组织结构和选择理由
The division will adopt a tall organisational structure as it complements Internal Process. This structure is suitable for Idli Group as many decisions are made at the lower levels and managers will only be concerned with more important decisions. This is effective when the higher level managers only have a handful of managers reporting instead of having multiple employees. A tall structure has many levels of hierarchy and each manager has a small span of control while managing a small and specialised group of people, this assist manager to closely supervise employees and enable them to spend more time on training employees.
该部门将采用高层次的组织结构,以补充内部流程。这种结构适合Idli集团,因为许多决策都是在较低级别做出的,经理们只会关心更重要的决策。当更高级别的经理只有少数经理而不是多名员工报告时,这是有效的。高层结构有很多层次,每个经理在管理一小群专业人员时都有很小的控制范围,这有助于经理密切监督员工,使他们能够花更多时间培训员工。
Over time, the business will expand in England and the finance division may requires additional support, more staffs will be employed to ensure the smooth operation of the business. The increasing layers of staffs can be added on without disrupting the existing layers and this boosts continuity of the business.
随着时间的推移,该业务将在英国扩张,财务部门可能需要额外的支持,将雇佣更多的员工来确保业务的顺利运营。可以在不干扰现有层的情况下增加不断增加的员工层,这提高了业务的连续性。
Considerations 考虑因素
With the presence of bureaucracy and rigid rules, there is clear lines of career progression. It is positive for the British staffs as they believe in fair play reflected by the low score of 35 in Power Distance, compared to 74 in Singapore. However it also reflects their view equality which is lacking in the model. There is an uneven distribution of power on each level of the hierarchy, staffs on the same level may not be parallel in skills and salary and fewer opportunities to take on responsibilities, as a result it may lead to unmotivated staff.
Assignment提出有了官僚主义和严格的规则,职业发展就有了明确的界限。这对英国员工来说是积极的,因为他们相信公平竞争,这反映在Power Distance的35分,而新加坡为74分。但这也反映了他们平等观的缺失。各层级的权力分配不均,同一层级的员工在技能和薪酬方面可能不平行,承担责任的机会更少,因此可能导致员工缺乏动力。
The hierarchy structure is likely to cause communication distortion as it is subjective to different interpretation at every level. The more level there is the higher the chance of distortion resulting the recipient acquiring wrong message or emphasis. According to Hoslett (1951), people are selective when relaying message, whether to cover up problems, maintain status difference so not to hinder career progression or undermine position as superior.
本篇Assignment考虑到层次结构可能会导致沟通失真,因为它在各个层面上都是主观的。级别越高,导致接收者获得错误信息或强调的失真几率就越高。根据Hoslett的说法,人们在传递信息时是有选择性的,无论是掩盖问题,还是保持地位差异,以免阻碍职业发展或破坏上级地位。本站提供各国各专业assignment范文以及assignment写作辅导,如有需要可咨询本平台。