本文是一篇Internet essay 范文:"Internet of Things in the Public Sector"公共部门的物联网,物联网 (IoT) 不仅仅是迈向数字化转型的一步,它还是我们今天生活方式和未来的驱动力。我们日常生活中的许多物品,无论是在家里还是在工作中,都会相互影响,使我们能够以不同的新方式使用它们(Goerlich,K,2016)。本文的目的是分析慈善机构、社会企业、公共部门组织和公私合作伙伴关系 (IoT) 的使用程度? (IoT) 如何帮助他们的业务发展?或者(物联网)是否需要在他们的组织中隐含以及如何?以下是"Internet of Things in the Public Sector"公共部门的物联网全文。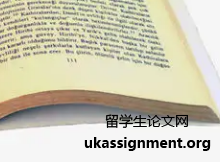 Context and Objective(背景和目标)
The Internet of Things (IoT) is not merely a step along the path to digital transformation, it is the driving force to the way we live today, and our future. Many items in our daily lives, whether at home or work will interact with each other, enabling us to use them in different and new ways (Goerlich, K, 2016). The objective of this paper is to analyse to what extent charities, social enterprise, public sector organisation and public-private partnerships use (IoT)? how has (IoT) helped their business to grow? or does (IoT) need to be implied within their organisation and how?
物联网 (IoT) 不仅仅是迈向数字化转型的一步,它还是我们今天生活方式和未来的驱动力。我们日常生活中的许多物品,无论是在家里还是在工作中,都会相互影响,使我们能够以不同的新方式使用它们(Goerlich,K,2016)。本文的目的是分析慈善机构、社会企业、公共部门组织和公私合作伙伴关系 (IoT) 的使用程度? (IoT) 如何帮助他们的业务发展?或者(物联网)是否需要在他们的组织中隐含以及如何?
Framework, Model and Analysis(框架、模型和分析)
For this assignment an Evaluation framework is going to be used. This "ecosystem" approach will emerge in the form of an (IoT) software platform (Iansiti, and Levien, 2004). This "represents a set of reusable components, modules, and other building blocks that are shared by multiple applications and products" (Baldwin and Woodard,2009). The use of Secondary data analysis is the chosen method for this study, as this method includes both qualitative and quantitative and will be significant for this study (Saunders et al., 2016, p316-318).
对于这项任务,将使用评估框架。这种"生态系统"方法将以 (IoT) 软件平台的形式出现(Iansiti 和 Levien,2004 年)。这"代表了一组可重用的组件、模块和其他由多个应用程序和产品共享的构建块"(Baldwin 和 Woodard,2009 年)。二次数据分析的使用是本研究选择的方法,因为该方法包括定性和定量两种方法,对本研究具有重要意义(Saunders 等人,2016,p316-318)。
Rationale and Findings(基本原理和调查结果)
The chosen three case studies will be on Oxfam, Google and Microsoft for this research. This is due to their present or lack of activities within the (IoT). Although Microsoft and Google have accomplished (IoT) within education, Oxfam still needs to consider the (IoT) element which can help the less fortunate countries that they work with. Working together will enable a great partnership.
选定的三个案例研究将针对乐施会、谷歌和微软进行这项研究。这是由于他们在(物联网)中存在或缺乏活动。尽管微软和谷歌已经在教育领域取得了 (IoT) 的成就,但乐施会仍然需要考虑 (IoT) 元素,以帮助与他们合作的不幸国家。共同努力将促成良好的伙伴关系。
Contributions(贡献)
Contributions of this paper could lead to organisations adapting their approach to the IoT, and give an insight to how we can significantly improve our lives and future by understanding more about the IoT.
本文的贡献可能会导致组织调整他们的物联网方法,并深入了解我们如何通过更多地了解物联网来显着改善我们的生活和未来。
Introduction
The aim of this paper is to investigate how far charities, public private partnerships and public sector organisations use IOT and to what extent do they use IOT in their business. A research will be conducted to see how IOT has helped these businesses grow. In order to do so three companies have been chosen for this paper.
本文的目的是调查慈善机构、公私合作伙伴关系和公共部门组织在多大程度上使用物联网,以及他们在业务中使用物联网的程度。将进行一项研究,以了解物联网如何帮助这些企业发展。为此,本文选择了三家公司。
Kobie (2015) highlights that the Internet of Things (IoT) has been present for decades, in which, the core aim reflects on the connection of devices with the use of internet. Technology will enable the connected systems to develop fundamental areas, for example education (Greengard, 2015, p. 1). The internet everlastingly developing has become a fundamental asset to everyday life (Dutton, 2014). Kevin Ashton (cited in Buyya & Dastjerdi, 2016) quotes that ""things" aspect of the way we interact and live within the physical world that surrounds us needs serious reconsideration, due to advances in computing, Internet, and data-generation rate by smart devices". IoT is considered as a way of performing jobs with the support of everyday objects that are linked to sensors and networks (Wójcik, 2016). This paper will look into how the three companies use or potentially can use IoT technology by looking at the literature review and research method, including appropriate theoretical framework, whilst aiming to improve the wellbeing of students in education.
Background(背景)
The chosen organizations for this assignment are Oxfam, Google Inc. and Microsoft.They have been chosen for numerous reasons that will be discussed subsequently. All three make use of the Internet of Things (IoT) in different ways, which have diverse impact and repercussions. Oxfam is a charitable organization that deals with a multitude of projects mainly against poverty and the factors that cause it. This organization represents a global drive with "millions of people" that believe we live in a society with abundant means and "resources", thus, hardship and "poverty" should not be an everyday issue or anticipated (Oxfam, 2017). IoT plays a key role in this association because it is the means by which the society exposes its work, statistics and achievements to the public. Additionally, the company receives its donations online; therefore the web is vital for the life of the organization. Through the Internet the company gives numbers and facts regarding the work they do, and raise awareness through various social media profiles they possess. In this way, Oxfam uses the Internet as a tool for education regarding their activities and regarding many realities in the world. For this, people are more conscious and ultimately responsive towards the association.
为这项任务选择的组织是乐施会、谷歌公司和微软。他们被选中的原因有很多,我们将在后面讨论。这三者都以不同的方式利用物联网 (IoT),产生不同的影响和反响。乐施会是一个慈善组织,主要处理众多项目,主要针对贫困及其导致贫困的因素。该组织代表了"数百万人"的全球动力,他们相信我们生活在一个拥有丰富手段和"资源"的社会中,因此,困难和"贫困"不应成为日常问题或预期(乐施会,2017)。物联网在这个协会中发挥着关键作用,因为它是社会向公众公开其工作、统计数据和成就的手段。此外,该公司在线接收捐款;因此,网络对于组织的生命至关重要。通过互联网,公司提供有关他们所做工作的数字和事实,并通过他们拥有的各种社交媒体资料提高认识。通过这种方式,乐施会使用互联网作为教育工具,了解他们的活动和世界上的许多现实。为此,人们更加自觉并最终对关联做出反应。
Google Inc. is an American search engine company, which was established in 1988. More than 70% of online researches are monitored by this organization, and this company today offers over 50 online facilities and products (Hosch and Hall, 2015). The Internet is at the heart of this company as the original nature of Google Inc. is of an online search engine. Also, in 2011, 97% of Google's revenue originated from online advertisements further demonstrating the importance of the IoT for the existence of this company. Google conveys in educating through the web by making any information easily available to the public. Also, it has established many more tools such as Google Scholar, Docs and Slide which ease the search of original documentation and the sharing of any type of document, further helping education.
Microsoft Corporation is an American software company, founded in April 1975 by Bill Gates and Paul Allen with headquarters in Redmond, Washington in the USA. The company's business is based on "developing, manufacturing, and licensing software products, including operating systems, server applications, business and consumer applications, and software development tools, as well as Internet software, technologies, and services" (Advameg, 2017).
Literature Review
DISCUSSION OF FRAMEWORKS(框架讨论)
It is essential to have clear understanding of IoT as it is forever developing and has a huge role in many lives. When looking into education, experts have been looking at new ways to help students get the most from their studies and succeed. The framework for Smart Buildings with cloud computing has been introduced in order to create smart environments with full use of resources (Carrillo et al, 2015). Carrillo et al (2015) also states that the framework includes the integration of Microsoft Azure, which is the main virtual database, and has control to manage the Smart control units. Microsoft Azure is also known to help education by providing a cloud-based service which includes managing applications, using tools and frameworks (Microsoft Azure, 2017). In comparison, the framework for 'evaluating' internet of things platforms in relation to application provider viewpoint supports design and implementation which is the starting point of the device, and operations which supports three core areas; fulfilment, assurance and billing (Mazhelis and Tyrvainen, 2017).
必须清楚地了解物联网,因为它永远在发展,并在许多生活中发挥着巨大的作用。在研究教育时,专家们一直在寻找新的方法来帮助学生从学习中获得最大收益并取得成功。引入了具有云计算的智能建筑框架,以创建充分利用资源的智能环境(Carrillo 等,2015)。 Carrillo 等人 (2015) 还指出,该框架包括集成 Microsoft Azure,它是主要的虚拟数据库,并具有管理智能控制单元的控制权。众所周知,Microsoft Azure 通过提供基于云的服务来帮助教育,其中包括管理应用程序、使用工具和框架(Microsoft Azure,2017)。相比之下,从应用程序提供商的角度"评估"物联网平台的框架支持作为设备起点的设计和实现,以及支持三个核心领域的操作;履行、保证和计费(Mazhelis 和 Tyrvainen,2017 年)。
An IoT application combines multiple software components that are dispensed across numerous redistribution points (nodes) that interconnect with each other (Figure 1). The Evaluation Framework was fabricated based on "the service provider's processes as defined in the TM Forum's Business Process Framework" …and then utilised to evaluate the "selected platforms" (Mazhelis and Tyrvainen, 2014). As suggested by Mazhelis and Tyrvainen (2014), the initial analysis indicate that none of the platforms provide the comprehensive support for the application providers. However, with the assumption that all components remain mandatory and "represent separate physical entities" … The "application provider" will need to "implement and integrate the software" for each component or factor (Mazhelis and Tyrvainen, 2014). The framework, differentiates "between the processes dealing with the design and development of the service"… "And the core operations processes, which include the fulfilments, assurance and billing processes (Figure 2) (Mazhelis and Tyrvainen, 2014).
In order to prioritise and create strong values it is important to identify the most suitable (IoT) use cases as this can vary from service, IT, operations and many more (IoT Use Cases, 2017). IT and operations focus on creating a new technology project in which the product and asset connectivity includes the easy connectivity of devices to cloud services (PTC, 2017). When looking at the service aspect of (IoT), this includes areas such as remote services, which involves transferring files (IoT Use Cases for Service and Support, 2017). When looking into the education system, (IoT) will have a significant impact allowing schools to save money and help students develop high-tech skills (Augur, 2016). There are areas in which can be looked into that influence (IoT) in relation to education, for example, pupils can monitor their attendance on a wearable device, personalised learning materials, automatic purchases of stationery, data transfer including students receiving information on lessons as soon as they enter the classroom (The internet of things for education: A brief guide, 2016). Melola (2016) states that the benefits of (IoT) includes safety of schools, tracking of resources and accessing information creating "smart lesson plans".
MICROSOFT & GOOGLE(微软和谷歌)
Despite the presence of cutting-edge technology influencing mainly specialists and enthusiasts, there is a lack of comprehensive engagement targeting the wider society (Mazhelis and Tyrvainen, 2017). The technology industry giants Microsoft and Google are known to have engagement in (IoT) especially in education. On the other hand, there are companies such as Oxfam that do not involve with (IoT), however have the potential to do so to support those in education.
尽管存在主要影响专家和爱好者的尖端技术,但缺乏针对更广泛社会的全面参与(Mazhelis 和 Tyrvainen,2017 年)。众所周知,技术行业巨头微软和谷歌参与了(物联网)尤其是在教育方面。另一方面,乐施会等公司不涉及(物联网),但有可能这样做以支持教育领域的人。
Microsoft has introduced 'Microsoft Intune for Education' which is a cloud-based service for teachers and students offering them a technological learning environment (Microsoft in Education, 2017). The virtual service allows schools to have access on applications and resources on any device, whilst ensuring that the data is secure (Microsoft Intune, 2017). The application is tailored for schools and integrated with Office 365 Education allowing teaching to become efficient, affordable, and safe (Microsoft, 2017).
Google has also adapted to the use of (IoT) in which the Google Cloud Platform encourages 'secure, global, high-performance, cost-effective and constantly improving' infrastructure (Google Cloud Platform, 2017). The service provides a wide range of benefits from computing to storage and development (Rouse, 2016)
Oxfam(乐施会)
Oxfam does not utilize (IoT) currently, however it could benefit from its use and definitely has the potential to do so. An (IoT) technology that Oxfam could use is smart buildings for education. Smart buildings are structures "that use automated processes to automatically control the building's operations including heating, ventilation, air conditioning, lighting, security and other systems"(Tracy, 2016). This is done through the use of actuators, sensors and microchips that collect and manage data for "smart" solutions. Oxfam could use this for a variety of projects as smart buildings enable the improvement of "thermal comfort air quality, physical security [and] sanitation" at lower costs and environmental impact (Tracy, 2016). For this, Oxfam could use such technologies in constructing new homes or improving existing ones and in educational buildings such as schools. This would improve the quality of education and create more affordable options for people in need. Microsoft could help Oxfam with the use of (IoT) technologies with its public cloud-computing platform called Microsoft Azure. This platform is used for things such as computing, data storage, analytics and helping users "capture, monitor and analyse (IoT) data" (Rouse, 2012). Therefore, this platform could not only help with data from educational buildings but also help educational institutions process, share and store files for students and teachers.
乐施会目前不使用(物联网),但它可以从它的使用中受益,并且肯定有这样做的潜力。乐施会可以使用的(物联网)技术是用于教育的智能建筑。智能建筑是"使用自动化流程来自动控制建筑运营的结构,包括供暖、通风、空调、照明、安全和其他系统"(Tracy,2016 年)。这是通过使用为"智能"解决方案收集和管理数据的执行器、传感器和微芯片来完成的。乐施会可以将其用于各种项目,因为智能建筑能够以更低的成本和环境影响改善"热舒适空气质量、物理安全 [和] 卫生"(Tracy,2016 年)。为此,乐施会可以将这些技术用于建造新房屋或改善现有房屋以及学校等教育建筑。这将提高教育质量,并为有需要的人创造更多负担得起的选择。微软可以通过其名为 Microsoft Azure 的公共云计算平台帮助乐施会使用 (IoT) 技术。该平台用于计算、数据存储、分析和帮助用户"捕获、监控和分析 (IoT) 数据"(Rouse,2012 年)。因此,该平台不仅可以帮助处理来自教育建筑的数据,还可以帮助教育机构为学生和教师处理、共享和存储文件。
Research Method(研究方法)
Our research method will consist of data collection from secondary data. For this report, the secondary data will be based on (IoT) and how it is used in the three companies and how they use (IoT) in relation to education. The secondary data will mainly come from books, journals, articles and internet search. In order to analyse the three companies for this assignment a business framework will be used and secondary data will also be used in order to analyse how (IoT) is being used in the three companies and how it's being used in education.
我们的研究方法将包括从二手数据中收集数据。对于本报告,辅助数据将基于 (IoT) 以及这三家公司如何使用以及它们在教育方面如何使用 (IoT)。二手数据主要来自书籍、期刊、文章和互联网搜索。为了分析这三家公司的这项任务,将使用业务框架和辅助数据,以分析 (IoT) 在这三家公司中的使用情况以及它在教育中的使用情况。
The reason for why Google, Microsoft and Oxfam are being used for this report is due to the fact that these three companies already use (IoT) in their companies and in the sector that we would like to focus which is education. The Internet of Things is not exceptionally another innovation; however, the Internet of Things is progressively an advancement since a wide range of existing advances will be consolidated.When looking at the report the primary focus is to look at (IoT) and how it is being used for education and this will include looking at what the three companies have created that is currently being used in education or is in creation.
The education sector was chosen due to the fact that (IoT) is used in schools, universities, colleges. (IoT) these days makes teachers and students jobs easier. For teacher, there able to use learning platform to be able to research, and then upload their class materials in order for students to see online, this allowing time for the student to study and get ready for their class. However, this is just the beginning because students can now take notes without leaving the classroom, or they can be taking their notes on their iPads or their laptops. Students can now also assess books through their mobile phone or laptop, saving them carrying the books with them and also allowing them to be able to learn and study at their own pace. "The surge in connected technology means that instructors do not need to manually grade tests on paper or perform other routine tasks." (Meola, 2016)
For instance, Microsoft in Beijing they have created a "connected classroom" which is a new innovative classroom software which connects to student's devices and allows them to see what is being written on the whiteboard, the software also allows teachers to see who is connected. (IoT, 2014). Universities now also have their own learning platform such as blackboard or Moodle. These platforms allow the university to see who is accessing the database and how often and are able to monitor your learning. (Meola, 2016).Google have created a "G Suite" which offers schools to a email, calendar, and also give students and teachers access to spreadsheets, documents and students can also create projects and the teachers are able to have access to this and see how the group work is going (Rochelle, 2016).
As Rochelle (2016) says : "G Suite for Education is the same set of apps that you know and love-Gmail, Docs, Drive, Calendar, Hangouts, and more- but designed with new intelligent features that make work easier and bring teachers and students together."
In this paper, the framework that is being used is the "evaluation framework". The evaluation framework is used to evaluate (IoT) platforms and how they are developing and how the (IoT) platforms are improving, this is done by using openly accessible data about the platforms and the platform features and what services they have that support this (Mazhelis and Tyrvainen, 2017).The framework will be used to analyse Microsoft and Google as companies and what platforms that they currently have and analyse how they can use these platforms to help Oxfam.
Analysis(分析)
Increased numbers of institutions continue to embrace (IoT) platforms in the running of various operations with the objective of achieving efficiency. The new age has seen the popularity of (IoT) applications in organisations increase. Through (IoT), organizations can employ one intelligent network infrastructure to improve operations; increase safety and security and thirdly, gain valuable data insight to streamline automation. This trend has been the case for many companies cutting across the different industries from technology, transport, education, healthcare, manufacturing, and service among others. The different companies have employed this platform to streamline different activities or operations leading to better productivity. It is critical to note that the Internet of Things (IoT) is not exceptionally another innovation; however, the Internet of Things is a progressive advancement since a wide range of existing advances will be consolidated.
越来越多的机构继续在各种运营中采用 (IoT) 平台,以实现效率。新时代见证了(物联网)应用在组织中的普及。通过 (IoT),组织可以使用一种智能网络基础设施来改善运营;提高安全性,第三,获得有价值的数据洞察力以简化自动化。这种趋势已经出现在技术、运输、教育、医疗保健、制造和服务等不同行业的许多公司中。不同的公司已使用该平台来简化不同的活动或运营,从而提高生产力。值得注意的是,物联网 (IoT) 并非特别是另一项创新。然而,物联网是一个渐进式的进步,因为广泛的现有进步将得到巩固。
The Internet of Things (IoT) can be defined as the interconnection of physical devices, sensors and actuators with the Internet through uniquely identifiable IP addresses. This interconnection is structured in ways to allow data to be gathered and communicated through connectivity technologies and (IoT) platforms (Nicole, 2017). This infrastructure can be seen as an additional layer of interaction and transaction of information and users of that information courtesy of the development of new devices, which have advanced capabilities including those of sensing, analyzing and communicating data by use of internet protocols.
Ultimately, the development of the (IoT) comes to play a key role in bridging digital and physical realities through enhanced information-driven automation in various processes, critical to businesses and daily human lives.As noted, various companies have employed (IoT) apps to run their operations; while still more companies will in the future embrace (IoT) platforms to run their businesses. Among the top applications of the (IoT) is in the education sector; where various technology companies have developed (IoT) applications that allow their users to interact with new information in an effective manner. The cases include those of Google and Microsoft technology companies. These two giants in the technology sector took a lead in embracing (IoT) applications in facilitating their education services to the users of their service. Both companies employ (IoT) for education purposes. The application of (IoT) for education purposes in these companies has been exemplary due to the way their platforms have been tailored for the benefits of the users.
Analyzing the case of Microsoft; it is evident that the company has taken a lead in the development and application of (IoT) platforms for education. According to Microsoft, the company envisioned a case where smart sensors would act as a mini-database with embedded machine learning algorithms. This today is a success due to its application in the creation of a connected classroom. Microsoft Company developed an (IoT) platform-"Connected Classroom" currently being applied in Beijing. This is a new program (software) that connects the student's devices, and allows each learner to see what is being written by the instructor on the white board. This software further allows the teachers to see and follow up with who is connected (IOT, 2014). This new software by Microsoft has worked greatly in allowing universities in Beijing to provide education to learners in a more effective manner.
Besides, other universities have come up to adopt this (IoT) platform to see who is accessing their database and how often they do that. This (IoT) platform is of great benefit to the learning institutions through allowing the educators/instructors to follow up and monitor the learning process. It has also made it easier for teachers to connect with the learners in remote areas or catch up with learners who may not have the convenience of literally attending their classes (Pustišek, 2014). Other related (IoT) softwares that are similar to Microsoft (IoT) platform are blackboard or Moodle, which are owned by universities. This platforms allows a university to see who is accessing the database and how often.
Google is another technology company that has developed an (IoT) application-the G-Suite. This is a software application that allows schools to share data through email; program data in the calendar, and allows the users (teachers and learners) to access documents, and spreadsheets. In addition, the G-Suite allows students to create projects and share data. The application further allows the teachers to access data fed into it, observe the group work that takes place, and monitor the learning process (Google 2017). The G-Suite for education is an app that is designed to make the learning process interactive and seamless by bringing the teachers and students connected. Ultimately, this allows effective learning process.
Google G-Suite for education and Microsoft's -"Connected Classroom" software applications can be used to help Oxfam. Oxfam as a confederation of charitable organizations with the objective of alleviation of global poverty would greatly benefit from these two applications developed by Google and Microsoft. One of the ways to alleviate poverty is through education. Enhanced education allows more people to access better jobs or create their own employment; thereby earning good incomes that would allow them to have a better life. Google's G-Suite for education can be used by Oxfam to reach out to places where the company runs its operations and allow more people to have access to learning (Skiba, 2013). In addition, Microsoft shared classrooms can be used by Oxfam. It can be used to reach out to areas of need, such as India and China; where shared classrooms will increase the numbers of learners at any given time.
Discussion of Findings(研究结果的讨论)
It is clear that (IoT) will be used in most of our lives, especially in the near future, as companies like Microsoft and Google are working towards making education effective by creating a virtual presence that can be accessible on most devices. As well as education, it can also be beneficial when looking at businesses and social life too. Whilst these companies look at fulfilling educational needs, other companies like Oxfam have not yet introduced (IoT) in education, however do have the potential to. Microsoft and Google can work with Oxfam with engaging in (IoT) in education. This would surely benefit the less fortunate people that Oxfam is focused on helping, and additionally it would greatly improve the company by advancing it with new technologies. Therefore, Oxfam's progression to IoT technologies would lead to great benefits for different groups of people.
很明显,(物联网)将在我们的大部分生活中使用,尤其是在不久的将来,因为微软和谷歌等公司正在努力通过创建可以在大多数设备上访问的虚拟存在来提高教育效率。除了教育之外,在看待企业和社会生活时,它也可能是有益的。虽然这些公司着眼于满足教育需求,但乐施会等其他公司尚未在教育中引入 (IoT),但确实有潜力。微软和谷歌可以与乐施会合作,参与 (IoT) 教育。这肯定会使乐施会专注于帮助的不幸的人受益,此外,它还将通过使用新技术来推动公司的发展,从而极大地改善公司。因此,乐施会向物联网技术的发展将为不同的人群带来巨大的好处。
Conclusions & Recommendations(结论与建议)
In conclusion, IoT technologies are a current advancement that numerous companies are integrating into their organization. Some examples of this are Google and Microsoft, which are making noticeable progresses due to these technologies. Furthermore, there are companies who have not yet integrated IoT tools but have the potential to do so, such as Oxfam. Google and Microsoft could help companies such as Oxfam to develop and integrate the use of these technologies in their organization. This would significantly improve the management of charity organizations in general for education but also for costs, organization and environmental impact. Moreover, further research in this area could be conducted by considering more companies that use IoT technologies and analyse the benefits these technologies have conveyed to. Also, any type of organizations that do not have IoT technologies could be considered and an analysis could be done for how these could use the technologies and benefit from them.
总之,物联网技术是许多公司正在整合到其组织中的当前进步。这方面的一些例子是谷歌和微软,由于这些技术,它们正在取得显着进展。此外,有些公司尚未集成物联网工具,但有可能这样做,例如乐施会。谷歌和微软可以帮助乐施会等公司在其组织中开发和整合这些技术的使用。这将显着改善慈善组织在教育、成本、组织和环境影响方面的总体管理。此外,可以通过考虑更多使用物联网技术的公司并分析这些技术所带来的好处来进行该领域的进一步研究。此外,可以考虑任何类型的没有物联网技术的组织,并且可以分析这些组织如何使用这些技术并从中受益。
留学生Essay相关专业范文素材资料,尽在本网,可以随时查阅参考。本站也提供多国留学生课程作业写作指导服务,如有需要可咨询本平台。