本文是经济学专业的留学生Essay范例,题目是"Country Analysis of Canada(加拿大国家分析)",尼古拉斯·哈特利:我们的北方邻居加拿大提供给我们,正如我们提供给他们一样。在贸易方面,我们是他们最大的伙伴,无论是在一起还是单独,都是世界经济的主导力量。在就业和就业方面,加拿大以服务业为主。近四分之三的人口从事这些特定行业。然而,尽管服务业目前在加拿大经济中占主导地位,但也有一个不断增长的技术景观正在产生;因此,促进工作和建立新的职业生涯。然而,加拿大的经济已经好几年没有达到标准了。2006年,加拿大的失业率达到了30年来的最低点,就像他们的美国同行一样,多年来一直处于同样的水平。然而,即使失业率相当低,加拿大仍是经济上领先的国家之一。
Canada in Numbers Nicholas Hatley:
Our northern neighbor of Canada provides for us as we provide for them. In terms of trade, we are their biggest partners and both together or individually, reign supreme as dominant forces in the world's economy. In terms of employment and jobs, Canada is mainly composed of service industries. Nearly three quarters of the population are enrolled in these specific industries. However, even though service industries are currently dominating Canada's economy, there is an ever-increasing technological landscape being produced; thus, promoting jobs and establishing new careers. However, the economy of Canada has not been up to par for several years. In 2006, Canada reached a depressing thirty year low of unemployment levels, much like their American counterparts, who has been suffering the same levels for many years. However, even with unemployment levels being quite low, Canada remains one of the top countries economically.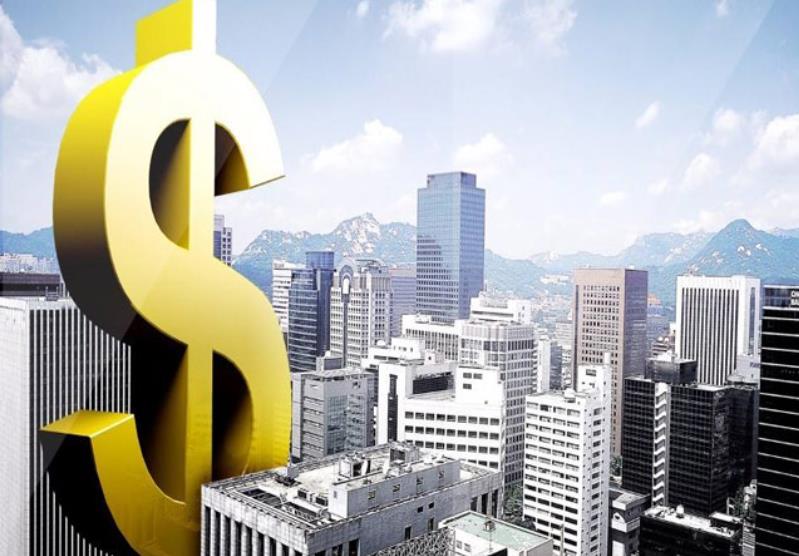 Even though Canada has high unemployment levels, it is better than what is was in years past. In 2012, the percentage of adult Canadians with jobs was nearly sixty-two percent. In retrospect, this would mean that forty-eight percent of the entire adult population was currently jobless at the time this data was collected by Canada's Employment and Social Development. To some, this number is fairly lackluster; however, twenty-six years before in the year 1976, only about fifty-seven percent of the population possessed a job. Even through three economic recessions between 1976 and 2012, Canada still managed to increase their job growth to just over five percent. Internationally, amongst G7 countries, the employment rate of Canada was the second highest. G7 countries include the following: the United States, Canada, France, the United Kingdom, Japan, Germany, and Italy. The seven countries are the richest nations on the planet. In terms of national wealth, Canada ranks six of seven amongst the countries within the G7.
尽管加拿大的失业率很高,但比过去几年要好。2012年,加拿大成年就业人口的比例接近62%。回想起来,这意味着在加拿大就业和社会发展部收集这一数据时,48%的成年人口目前处于失业状态。对某些人来说,这个数字相当暗淡;然而,26年前的1976年,只有大约57%的人口拥有工作。即使经历了1976年至2012年的三次经济衰退,加拿大仍然设法将其就业增长率提高到略高于5%。在国际上,在G7国家中,加拿大的就业率是第二高的。G7国家包括美国、加拿大、法国、英国、日本、德国和意大利。这七个国家是地球上最富有的国家。就国家财富而言,加拿大在七国集团中排名第六。
The education in Canada has several similarities with that of America. For example, education is separated into three separate portions: primary, secondary, and post-secondary. In addition to the layout similarity, education is mandatory up until the age of sixteen. However, in a few areas across Canada, education is mandatory up until the age of eighteen. In some areas, exceptions can be made to end the mandatory education law at the age of fourteen. Normally, Canada has one-hundred and ninety school days per year. This differs from the United States, which has one-hundred and eighty school days per year. In Quebec, there are one-hundred and eighty school days per year; thus, correlating with the United States in that retrospect.
One in ten Canadians does not possess a high school diploma. One in seven Canadians does, however, possess a college degree. In most areas across Canada, adult high school education is publically funded just as primary, secondary, and post-secondary are – unlike in America, where adult high school correlates more with college rather than actual publically funded schooling. In relation to English education, the majority of areas across Canada do teach both French and English. In most places, English is the secondary language; however, in some areas, English is the primary language and French is the secondary. In Canada's Constitution, specifically Section 23, it guarantees the rights for those who speak minority languages a fair and equal educational opportunity. In relation to the educational field and the workforce, those who migrate to Canada and work, establish, and educate themselves, will soon be able to gain citizenship this way.
十分之一的加拿大人没有高中文凭。然而,七分之一的加拿大人拥有大学学位。在加拿大的大部分地区,成人高中教育是由政府资助的,就像小学、中学和中学后一样——不像在美国,成人高中更多地与大学挂钩,而不是真正的公立学校。关于英语教育,加拿大大部分地区都同时教授法语和英语。在大多数地方,英语是第二语言;然而,在一些地区,英语是第一语言,法语是第二语言。加拿大宪法,特别是第23条,保障说少数民族语言的人享有公平平等的教育机会。在教育领域和劳动力方面,那些移民到加拿大工作、建立和教育自己的人,很快就可以通过这种方式获得公民身份。
Canada is dominant in the world's economy when it comes to both imports and exports. Currently, Canada ranks tenth in the world's rankings of exports and twelfth in the rankings of imports. Even though Canada dominates in terms of world trade, their major trading partner is the United States. According to Economy Watch, over three quarters of Canada's exports are to the United States and over half of their imports are from the United States. However, trade between the two nations has not always been this substantial. It only rose in 1989 when the Free Trade Agreement was established between the two nations as well as the North American Free Trade Agreement in 1994. After both of these became implemented, trade between the two nations rose fifty-two percent. Without one another, the food supply for both countries would be drastically different.
当涉及到进口和出口时,加拿大在世界经济中都占主导地位。目前,加拿大的出口排名世界第十,进口排名世界第十二。尽管加拿大在世界贸易中占主导地位,但他们的主要贸易伙伴是美国。根据经济观察,加拿大超过四分之三的出口是对美国的,超过一半的进口来自美国。然而,两国之间的贸易并不总是如此庞大。直到1989年两国签订自由贸易协定(fta)和1994年签订北美自由贸易协定(nafta)之后,这一比率才有所上升。这两项措施实施后,两国之间的贸易增长了52%。如果没有彼此,两国的粮食供应将会截然不同。
In terms of agriculture, the United States provides nearly half of Canada's foods. Canada, on the other hand, provides the United States nearly twenty percent of their food goods. In addition to agricultural goods, Canada also supplies the United States with oil. Sixteen percent of the United States' oil is supplied by Canada. In terms of total exports, in 2010, their total value of exports was a massive amount: over four-hundred and six billion. Their primary exports are commodities. These commodities include automotive parts, vehicles, and electricity. The value of imports in 2010 was just about the same and the imported are the same. These imports included commodities such as vehicles and other consumer goods. Canada's primary import and export partners include the following: the United States, the United Kingdom, Mexico and China. A common misconception would be that China is the major trading partner for every country; however, in the case of both the United States and Canada, this is not the case. Canada and the United States both provide one another a massive amount of goods per year spanning into the billions of dollars.
在农业方面,美国提供了加拿大将近一半的食物。另一方面,加拿大为美国提供了将近20%的食品。除了农产品,加拿大还向美国供应石油。美国16%的石油由加拿大供应。从出口总额来看,2010年,他们的出口总额是巨大的,超过4600亿美元。他们的主要出口产品是商品。这些商品包括汽车零部件、汽车和电力。2010年的进口额几乎是一样的,进口额也是一样的。这些进口包括汽车等商品和其他消费品。加拿大的主要进出口伙伴包括:美国、英国、墨西哥和中国。一个常见的误解是,中国是每个国家的主要贸易伙伴;然而,在美国和加拿大的情况下,情况并非如此。加拿大和美国每年都向对方提供大量的商品,总价值达数十亿美元。
Canada has shown gross domestic product growth since 2009. In 2009, the percentage was -2.8. In 2010, the gross domestic product increased drastically to a percentage of 3.2. In 2011, however, the gross domestic product took a slight decline to a percentage of 2.5. In 2012, it continued to decline with a percentage of 2.1. These statistics only represent recent years. If we look at data from year's past, it is very compelling to see the growth or lack thereof. In 2004, the gross domestic product growth was at the percentage of 3.1. This is in comparison to the year 2008, where the only growth was at a mere percentage of 0.7. In terms of composition by sector, services dominate with over seventy percent. Industry and agriculture follow greatly behind with industry being just over twenty-seven percent and agriculture being at nearly two percent.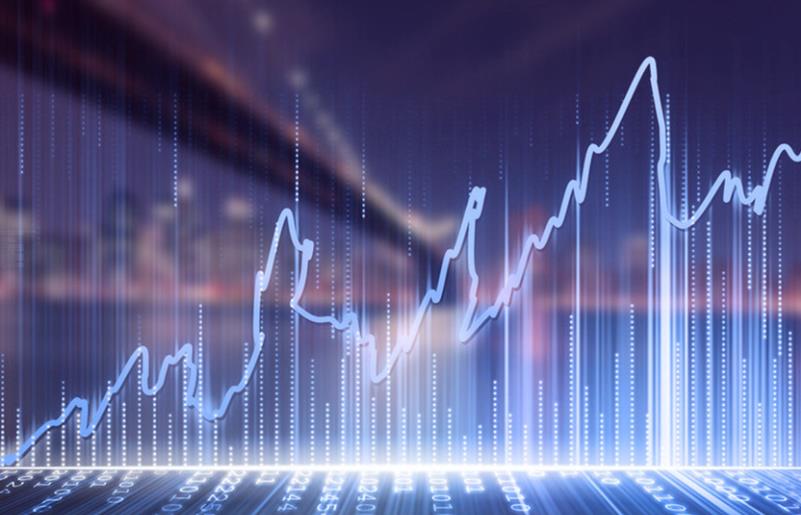 Other percentages and statistics involving gross domestic product include the market value of openly traded shares, public debt, and the public deficit. In 2009, the market for openly traded shares was over one and a half trillion dollars. In 2010, the value nearly doubled at just over two trillion dollars. In 2011, the value dropped to just under two trillion dollars. In terms of public debt, a steady increase has been occurring over the past half-decade with a slight decrease in recent years. In 2008, the percentage of public debt was just over seventy percent in 2008, nearly eight-four percent in 2009, a tad over eighty-five percent in 2010, a slight drop to precisely eight-five percent in 2011, and another slight decrease in 2012 with it being at just under eighty-five percent. In terms of public deficit, however, it decreases then increases, the opposite of the public debt increases. In 2008, this percentage was just over zero percent. In 2009, this percentage decreased in the negatives to nearly five percent. In 2010, this percentage remained in the negatives and increased to just over five and a half percent. In 2011, this percentage increased, yet still remained in the negatives at precisely four and a half percent. In 2012, this percentage increased once again, yet, continued to remain in the negatives at just over three and a half percent. Both the public deficit and the public debt contribute to the foundation of society and these increasing and decreasing percentages depict a cohesive or problematic society. In the case of Canada, the percentages depict an ever-varying society.
其他涉及国内生产总值的百分比和统计数字包括公开交易股票的市值、公共债务和公共赤字。2009年,公开交易的股票市场超过1.5万亿美元。2010年,它的价值几乎翻了一番,刚刚超过2万亿美元。2011年,其价值下降到接近2万亿美元。在公共债务方面,过去五年中一直在稳步增加,近年来略有下降。2008年,公共债务的比例刚刚超过70%,2009年接近84%,2010年略高于85%,2011年略微下降到85%,2012年又略有下降,略低于85%。而在公共赤字方面,则是先减后增,与公共债务增加相反。而在2008年,这一比例仅略高于零。2009年,这一比例下降到将近5%。在2010年,这一比例仍然是消极的,并上升到刚刚超过5.5%。2011年,这一比例有所上升,但仍保持在4.5%的负增长。2012年,这一比例再次上升,但仍然处于负增长,仅略高于3.5%。公共赤字和公共债务都是社会的基础,这些比例的增减反映了一个有凝聚力或有问题的社会。就加拿大而言,这些百分比反映了一个不断变化的社会。
Canada has a rather compelling foreign policy. Many would even suggest it is "small-minded." Canada essentially has an empire of resources without being necessarily threatened by other countries. The central point within the foreign policy of Canada is to always remain on good terms with the United States. Both countries support one another and it simply would not make sense to be on one another's bad side. Canada's relations with the United States trump every other relation on the planet because they are the world's largest trading partners between one another. Even though Canada disagrees with American politics on occasion regarding previous wars and the current war on terrorism, the relation between the two countries remains both strong and cohesive.
加拿大的外交政策相当有说服力。许多人甚至会说它"心胸狭窄"。加拿大本质上是一个资源帝国,没有必要受到其他国家的威胁。加拿大外交政策的核心是始终保持与美国的良好关系。两国互相支持,站在对方的对立面是没有意义的。加拿大与美国的关系胜过世界上所有其他国家的关系,因为它们是彼此之间最大的贸易伙伴。尽管加拿大在过去的战争和目前的反恐战争中有时不同意美国的政治观点,但两国之间的关系仍然是强大而有凝聚力的。
Even though employment and other aspects of civilization may not necessarily be up to par, Canada maintains their dominance in the world's economy. Canada avoids conflict by being a powerhouse in the market of importing and exporting goods throughout the world, especially with their American counterparts. Being established as one of the seven richest nations on the planet within the infamous G7, Canada embodies what a country should depict. Helping those who natively speak English utilize French as a second language, befriending nations as a means to import and export quality goods and merchandise, and prioritizing education fields and the workforce are all elements of Canada being one of the greatest countries on the planet.
尽管就业和其他方面的文明可能不一定达到标准,加拿大在世界经济中保持主导地位。加拿大避免了冲突,因为它是世界上进出口商品市场的强国,尤其是与美国同行。作为臭名昭著的七国集团中最富有的七个国家之一,加拿大体现了一个国家应有的形象。帮助母语为英语的人把法语作为第二语言,帮助其他国家进出口优质商品和商品,优先考虑教育领域和劳动力,这些都是加拿大成为世界上最伟大的国家之一的要素。
留学生专业相关专业范文素材资料,尽在本网,可以随时查阅参考。本站也提供多国留学生课程作业写作指导服务,如有需要可咨询本平台。