人力资源管理留学作业-员工沟通策略。本文是一篇留学生人力资源管理课程作业写作范文,主要内容是讲述沟通在每个公司每天都会发生,它是运营公司的一种必要而重要的方法。这篇留学生作业提出沟通是思想、意见和信息的相互交流,使用口头或书面文字、符号或具体行动。一家公司良好的沟通可以使公司运转良好,提高员工的绩效,促进商业利益。此外,本篇留学生作业还将使用一些沟通的原则和背景来讨论案例研究。在案例研究中,Steve Yatman在社区服务部的寄养团队工作,他们遇到了一些问题,并使用了一些方法来处理。接下来,最后留学生作业还列出了一些建议,这些建议有助于Yatman有效地处理他们的沟通问题。因此,读者将理解沟通的意义,所介绍的方法可能会为他们提供具体的方法。最后,在结论部分,对所有的情况和理论进行了清晰的总结。下面就是这篇留学生作业的具体内容,供参考。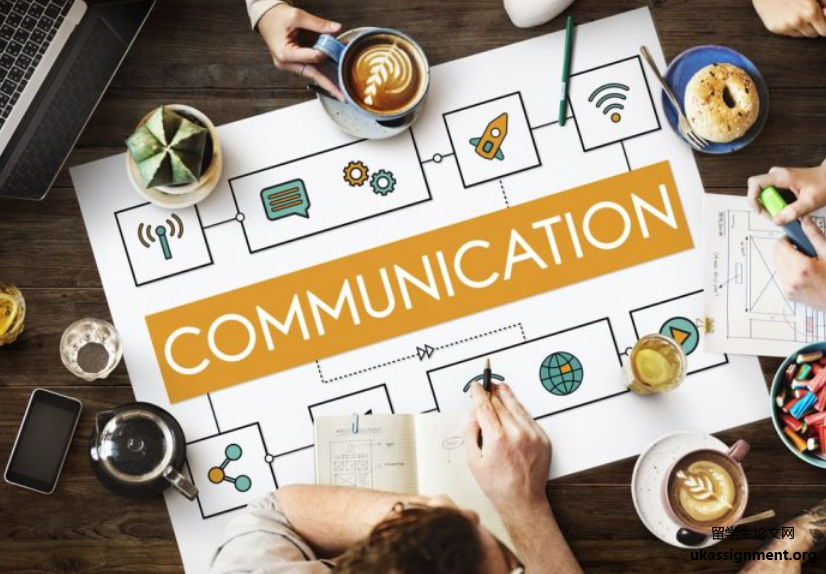 Communication happens in every company everyday and it's a necessary and important method to operate a company. Communication is a mutual exchange of ideas, opinions and information, which is using spoken or written words, symbols or specific actions (Business communication and its types, 2009). The Good communication in a company could make this company work well and improve the performance of employees and promote the commercial benefits (Lorette). Also some principles and context of communication will be used to discuss the case study. In the case study, Steve Yatman works on the foster care team with the Department of Community Services and they met some problems and use some methods to deal with it. Following that, some recommendations are listed in the last and these recommendation helps Yatman to deal with their communication problems effectively and efficiently. As the result of that, the readers will understand the meaning of communication and the methods that are introduced may provide specific approaches for them. At last, in the conclusion part, all the situation and theories will be sum up clearly.
In the process of communication, there are seven elements can impact the results of communication (Chand): Sender; Message; Receiver; Feedback; Channel; Context; Interface.
在沟通过程中,有七个要素可以影响沟通的结果:发送者;消息;接受者;反馈;渠道;来龙去脉;界面
Sender: the person who intend to pass information or ideas to others. In the case study, Yatman's organization's customers are senders in the process of communication because they send their information to the staff of foster care team. However, the staffs in organization are also the sender in the internal environment of organization because they need to communicate with their work peers or supervisor.
发件人:打算将信息或想法传递给他人的人。在案例研究中,Yatman组织的客户是沟通过程中的发送者,因为他们将信息发送给寄养团队的工作人员。然而,组织中的员工也是组织内部环境的发送者,因为他们需要与同事或主管沟通。
Message: the information, ideas, views or feelings delivered from senders to receivers.
信息:从发送者传递给接收者的信息、想法、观点或感受。
Receivers: the persons who receive message and understanding the information. In the case, staff and their work peers received information.
接收者:接收信息并理解信息的人。在这种情况下,工作人员和他们的同事收到了信息。
Feedback: it is the important part for an effective communication.
反馈:它是有效沟通的重要组成部分。
Channel: the methods or technique to send message. In the case, the best way to communicate is face-to-face communication and it could decrease the daily stress for staffs and support them through the difficult times.
渠道:发送消息的方法或技术。在这种情况下,最好的沟通方式是面对面沟通,这可以减轻员工的日常压力,并支持他们度过困难时期。
Context: the location and the situation where the communication happens. It can influent the result of communication.
来龙去脉:通信发生的地点和情况。它会影响沟通的结果。
Interface: There are some elements may deliver negative effects on communication. In Yatman's organization, if work peers or supervisors are lack of courtesy or do not have enough attention, the communication will not work well.
界面:有些因素可能会对沟通产生负面影响。在Yatman的组织中,如果同事或主管缺乏礼貌或没有足够的关注,沟通就不会很好地进行。
There are 7 principles of communication are mentioned in several business books or thesis, and they are known as 7Cs of business communication (Coach, 2015):
在几本商业书籍或论文中提到了沟通的7个原则,它们被称为商业沟通的7Cs:
Principle of Courtesy: In other words, communication needs friendliness. That plays an essential role in the work of foster care teams because they must deal with other families' issues kindly and if they are treated friendly from their colleague, they can do their job better.
礼貌原则:换句话说,沟通需要友善。这在寄养团队的工作中起着至关重要的作用,因为他们必须友善地处理其他家庭的问题,如果他们受到同事的友好对待,他们可以做得更好。
Principle of Completeness: The senders must know their topic and describe a round picture for receiver.
完整性原则:发送者必须知道他们的主题,并为接收者描述一个圆形的图片。
Principle of Conciseness: Communicate effectively, not too long or too short.
简洁原则:有效沟通,不要太长或太短。
Principle of Clarity: Make sure the receivers understand your words or stories clearly. If the staffs could make their colleague and supervisors understand their stories or feelings, they may get more support form them and then deal with the tough job well.
清晰原则:确保接收者清楚地理解你的话或故事。如果员工能够让他们的同事和主管理解他们的故事或感受,他们可能会从他们那里得到更多的支持,从而很好地应对艰难的工作。
Principle of Concreteness: Using specific words or methods to make receivers understand your message easily. It is also the important quality of a social worker because they may meet different people or dealing with different problems.
具体性原则:使用特定的词语或方法使接收者容易理解你的信息。这也是社会工作者的重要素质,因为他们可能会遇到不同的人或处理不同的问题。
Principle of Correctness: Do not enable receivers misinterpret your message.
正确性原则:不要让接收者误解你的信息。
Principle of Consideration: Such as using several methods or communication skills to keep receivers in mind. Social workers in Yatman's organization should use this principle positively because it can deliver more good results in their jobs and the emotion of themselves. If they can emotionally detached from the negative emotion , they will complete their jobs better and be good at their career.
考虑原则:例如使用几种方法或沟通技巧来记住接收者。Yatman组织中的社会工作者应该积极利用这一原则,因为这可以在他们的工作和情感中带来更多的好结果。如果他们能够从消极情绪中解脱出来,他们就会更好地完成工作,并擅长自己的事业。
Furthermore, there are several methods can be used to make communicate effectively in business. Also these methods are good for Yatmas' team if they can follow the suggestions below.
此外,还有几种方法可以用来在业务中进行有效的沟通。此外,如果他们能遵循以下建议,这些方法对Yatmas的团队也有好处。
Create a good communication climate: In Community Service, they can build up openness and honesty atmosphere for employees to communicate and it decrease the daily stress for them. Although Yatman said the department has quite a strong philosophy of supervision to make sure people are supported, they still need to make sure the atmosphere is really openness and employees want to communicate with supervision team.
营造良好的沟通氛围:在社区服务中,他们可以为员工营造开放和诚实的沟通氛围,减轻他们的日常压力。尽管Yatman表示,该部门有很强的监督理念,以确保人们得到支持,但他们仍然需要确保气氛真正开放,员工希望与监督团队沟通。
Empathy: In the case, the department has philosophy of supervision to support people. The people who work in the supervision team should have the sense of empathy because this quality has pivotal role in support staffs. Also, if the staffs who has empathy during helping families to deal with problems, they can have better communication to customers.
同理心:在这种情况下,该部门有监督的哲学来支持人们。在监督团队工作的人应该有同理心,因为这种品质在支持人员中起着关键作用。此外,如果员工在帮助家庭处理问题时有同理心,他们可以更好地与客户沟通。
Create a win-win approach for both communicators. In the case, Yatman must build up a win-win approach between customers and staffs in foster care teams. First of all, they should interview some persons who can feel satisfactory out of challenge in their jobs, as they have done. Then, they should understand their customers who are helped to make them comfortable in the process of communication. After the win-win approach is built, the communication will more smoothly.
为双方沟通者创造双赢的方式。在这种情况下,Yatman必须在客户和寄养团队的工作人员之间建立一种双赢的方法。首先,他们应该面试一些在工作中遇到挑战后感到满意的人,就像他们所做的那样。然后,他们应该了解他们的客户,他们在沟通过程中得到了帮助,使他们感到舒适。建立起双赢的方法后,沟通将更加顺畅。
Self-disclosure: Sometimes, showing up the true feeling of oneself is the best way to communicate. The staffs in foster care team should show up their real feeling to work peer and supervisors, so they can figure out staffs' emotional problems and support them effectively and efficiently.
自我表露:有时候,展现自己的真实感受是最好的沟通方式。寄养团队的工作人员应该向同事和主管表达他们的真实感受,这样他们才能发现工作人员的情绪问题,并有效地为他们提供支持。
Although the organization has focused on supporting their staffs, but there are still some methods can be used to manage this organization well.
尽管组织一直专注于支持员工,但仍有一些方法可以用来管理好这个组织。
First of all, the foster care team should interview the specific employees who love this kind of job and could convert negative emotion into positive emotion. The reason is that, this kind of persons can control their emotion well and is not easy to feel down and then depression.
首先,寄养团队应该采访那些喜欢这种工作并能将负面情绪转化为积极情绪的特定员工。原因是,这类人能够很好地控制自己的情绪,不容易情绪低落进而抑郁。
Secondly, they should arrange holistic training, including the introduction of their responsibilities, the methods to emotionally absorb the complex things and emotions from their jobs. If they understand their jobs and responsibilities in advance, they can do it well.
其次,他们应该安排全面的培训,包括介绍他们的职责、从工作中情感吸收复杂事物和情绪的方法。如果他们提前了解自己的工作和责任,他们就能做好。
Then, the comfortable atmosphere of communication plays a pivotal role in a company or organization. As they can get support from work peers and supervisors to manage the negative emotion well.
然后,舒适的沟通氛围在公司或组织中发挥着关键作用。因为他们可以得到同事和主管的支持,很好地管理负面情绪。
Lastly, the supervision team is necessary to help the staffs who already have emotion problems, the earlier to help them, the better support will deliver to them.
最后,监督团队有必要帮助已经有情绪问题的员工,越早帮助他们,就会为他们提供更好的支持。
Communication has fundamental effect on the operation of a business entity. Therefore, different stakeholders should follow the principles of communication and using communication skills to get a better result of communication. In the case study, good personalities and support from organization are both important. Better communication leads to a better organization.
沟通对商业实体的运营有着根本的影响。因此,不同的利益相关者应该遵循沟通原则,运用沟通技巧来获得更好的沟通效果。在案例研究中,良好的个性和组织的支持都很重要。更好的沟通会带来更好的组织。
This report is aim at analyzing the case study and pointing out the importance of communication in an organization. For the community service team, communication is necessary because they have to deal with the daily stress in their jobs, also they should get support their work peers and supervisors in organization. In order to achieve that, they hire persons who have specific personalities to do this job and training them carefully. Also the supervisor team in organization is also make contribution in supporting staffs.
本篇留学生作业旨在分析案例研究,并指出沟通在组织中的重要性。对于社区服务团队来说,沟通是必要的,因为他们必须应对工作中的日常压力,他们还应该得到同事和组织主管的支持。为了实现这一点,他们雇佣了具有特定个性的人来做这项工作,并对他们进行了仔细的培训。此外,组织中的主管团队也在支持员工方面做出了贡献。
Communication and engagement in an organization play important role in building organization's culture and make the teamwork more effective. In modern organizations, people are always asked to complete their work as a team. Obviously, the effective and healthy communication can lead to a better teamwork, for example eliminate daily stress for employees, complete project efficiently and make more profit for company (Gluck). In addition, the employee engagement makes contribute on promoting a positive workplace culture and if employees are involved in making important decision, building customer relationship or innovate products, their emotion will be different. Most managers said that engagement is important to enhance employees' enthusiasm and outcomes and also impact on the overall success of a business (Bakker A. B., 2008). Especially in modern organizations, employees should feel that they are energetic and dedicated to help organization to get competitive advantage (Bakker A. B., 2010). In the case study, the poor communication and low level engagement of employees among three companies led to the oil-rig explosion in April 20, 2011. This report will analyze their problems and suggest what they should do in advance to avoid this kind of tragedy.
组织中的沟通和参与在建立组织文化和提高团队合作效率方面发挥着重要作用。在现代组织中,人们总是被要求作为一个团队来完成他们的工作。显然,有效和健康的沟通可以带来更好的团队合作,例如消除员工的日常压力,高效地完成项目,为公司带来更多利润。此外,员工的敬业度有助于促进积极的工作场所文化,如果员工参与做出重要决策、建立客户关系或创新产品,他们的情绪会有所不同。大多数管理人员表示,敬业度对于提高员工的热情和成果很重要,也会影响企业的整体成功。特别是在现代组织中,员工应该感到自己精力充沛,致力于帮助组织获得竞争优势。在案例研究中,三家公司之间沟通不畅,员工参与度低,导致了2011年4月20日的石油钻井平台爆炸事件。这篇留学生作业将分析他们的问题,并建议他们应该提前做些什么来避免这种悲剧。
Communication in business is the two-way process of mutual understanding by verbal and non-verbal language, in which not only exchange the information, ideas and feelings, but also the meaning (Miller, 2014). And there are some methods can be introduced during communicating in teams to make the team more effective (Management Study Guide):
商业交流是通过语言和非语言相互理解的双向过程,在这个过程中,不仅交流信息、想法和感受,还交流意义(Miller,2014)。在团队沟通过程中,可以引入一些方法来提高团队的效率:
Leaders of team should make team members understand their duties and responsibilities and do not confuse any employee. In the case study, the worker who worked on the drilling rig are ordered to "set a final cement plug at 8,000 feet below the rig" and "displace the mud before the final plugging operation had begun". These two actions are different from their usual process and confuse them to do their job. As the result of that, the two leaders in Halliberton and BP companies should take responsibility for this.
团队领导应让团队成员了解他们的职责和责任,不要混淆任何员工。在案例研究中,在钻机上工作的工人被命令"在钻机下方8000英尺处设置最后一个水泥塞",并"在最后一次封堵作业开始前将泥浆排出"。这两种行为与他们通常的过程不同,并混淆了他们的工作。因此,哈里伯顿和英国石油公司的两位领导人应该对此负责。
Written communication should be used in both small and complex projects to make communication clarity and transparency. After the explosion happens, three companies began to blame each other. BP is the owner of well and it blamed the failure of a big set of valves and Transocean Ltd's blowout preventer. Halliburton, a contractor in the drilling, blame Transocean's failure to place a cement plug within the well. Transocean, the owner of rig, said it is BP to make decision on how to proceed and they just follow BP's behest. All of them cannot provide the process of how they communicate and it is the key reason to these complaints.
在小型和复杂项目中都应使用书面沟通,以使沟通清晰透明。爆炸发生后,三家公司开始互相指责。英国石油公司是油井的所有者,它指责一套大型阀门和Transocean有限公司的防喷器的故障。钻井承包商哈里伯顿指责Transocean未能在井中放置水泥塞。钻井平台的所有者Transocean表示,如何进行由英国石油公司决定,他们只是听从英国石油公司的要求。他们都无法提供他们如何沟通的过程,这是这些投诉的关键原因。
The issues should be communicated and discussed on an open forum and the participants should speak freely. The related companies in the explosion had poor communication and they just follow the process and behests from BP PLC. The discussion is not sufficiently during the process and the workers on the drilling rig had no chance to speak out their opinion.
这些问题应在一个公开论坛上进行交流和讨论,与会者应畅所欲言。爆炸事件中的相关公司沟通不畅,他们只是遵循英国石油公司的流程和要求。在这个过程中,讨论不够充分,钻机上的工人没有机会说出他们的意见。
In conclusion, the teams in this project had no effective teamwork and they had no good communication. The bad communication is the important reason to lead to the explosion.
总之,该项目中的团队没有有效的团队合作,也没有良好的沟通。沟通不畅是导致爆炸的重要原因。
Furthermore, the engagement in the project is another weakness and it had negative impacts on the results. It describes a workplace approach, which is designed to ensure employees are committed to company's value and success. Also it could influent employees' behaviors and level of efforts in work (Business Dictionary). Basically, the level of engagement for a employee depends on the organizational culture and the strong and positive organizational culture could motive employees invest more energy and time on their work.
此外,参与该项目是另一个弱点,它对结果产生了负面影响。它描述了一种工作场所方法,旨在确保员工致力于公司的价值和成功。它还可能影响员工的行为和工作努力程度。基本上,员工的敬业度取决于组织文化,而强大而积极的组织文化可以激励员工在工作上投入更多的精力和时间。
In the case study, the problems of employee engagement can be found easily. The workers on drilling rig did not understand company's order, which is the engineer wanted to flood the well with seawater before setting the final plug. Although this behest was different from the usual work process, the workers did not declare their doubt and just follow company's order. Furthermore, the poor communication between these three companies is also a sign of poor engagement because they did not discuss the process and the stage of project. As the result of that, a oil rig explosion happened without a good communication and employee engagement to establish a positive organizational culture.
在案例研究中,可以很容易地发现员工敬业度的问题。钻井平台上的工人不理解公司的命令,即工程师想在设置最后一个塞子之前用海水淹没油井。尽管这一命令与通常的工作流程不同,但工人们并没有表示怀疑,只是听从公司的命令。此外,这三家公司之间沟通不畅也是参与度差的一个迹象,因为他们没有讨论项目的流程和阶段。因此,在没有良好的沟通和员工参与以建立积极的组织文化的情况下,发生了一起石油钻井平台爆炸事件。
First of all, all main participants of this project should hold a meeting and discuss the whole plan of project before starting it. The atmosphere of meeting should be relaxed and employees could speak out their opinion. After confirm the final plan of project, they should follow the plan strictly and do not change it easily.
首先,项目的所有主要参与者都应该在项目开始前召开会议,讨论整个项目的计划。会议的气氛应该放松,员工可以发表自己的意见。在确认项目的最终计划后,他们应该严格遵守计划,不要轻易改变计划。
Secondly, the leaders should ensure employees understand their job and responsibilities, especially the workers on the drilling rig. Therefore, they could understand what they should do and the purpose.
其次,领导应确保员工了解自己的工作和责任,尤其是钻机上的工人。因此,他们能够理解自己应该做什么以及目的。
In addition, the written communication is necessary and it is also the evidence if something goes wrong.
此外,书面沟通是必要的,也是出现问题的证据。
Communication and employee engagement are the important part in building up the organizational culture and make the teamwork effectively. The oil rig is the good example for poor communication and engagement for employees. In the project, the leaders should make a positive organizational culture to encourage communication and involve employees into the project to motive them.
References 参考文献
BeachJustin. (n.d.). Types of Communication Contexts. Retrieved from: People of our Everyday Life
Business communication and its types. (2009). Retrieved from: Notes Desk
ChandSmriti. (n.d.). 7 Major Elements of Communication Process.
ClarkDonald. (1997). Communication and Leadership.
CoachBizcom. (2015). Principles of Business Communication | 7Cs of Communication.
LoretteKristie. (n.d.). Importance of Good Communication in Business.
Bakker, A. B. (2008). Towards a model of work engagement . Career Development International (13), pp. 209-223.
Bakker, A. B. (2010). Work e gagement: A handbook of essential theory and research. . Psychology Press .
Beach, J. (n.d.). Types of Communication Contexts. Retrieved 3 2, 2017
Business communication and its types. (2009, 3 11).
Business Dictionary. (n.d.). Employee engagement.
Chand, S. (n.d.). 7 Major Elements of Communication Process.
Clark, D. (1997, 5 11). Communication and Leadership.
Coach, B. (2015, 6 1). Principles of Business Communication | 7Cs of Communication.
Gluck, S. (n.d.). Effective Communication & Team Work.
Lorette, K. (n.d.). Importance of Good Communication in Business.
Management Study Guide. (n.d.). Role of Communication in Team.
Miller, K. (2014). Organizational communication: Approaches and processes . Cengage Learning .
本篇留学生作业在最后总结到,沟通和员工参与是建立组织文化和有效团队合作的重要组成部分。石油钻井平台是员工沟通和参与度差的好例子。在项目中,领导者应该建立一种积极的组织文化来鼓励沟通,并让员工参与到项目中来激励他们。本站提供各国各专业留学生作业范文,以及留学生作业写作辅导,如有需要可咨询本平台。