美国留学生作业写作参考-对循证管理的思考。本文是一篇美国留学生MBA作业写作范文。作为世界上最高峰,珠穆朗玛峰是许多人试图征服的自然奇观。然而,成功地登上和降落珠穆朗玛峰需要精心的计划、组织和持续的决策。本次留学生作业主要内容是为了模仿实际登山者所经历的计划和决策,五名学生组成的小组参加了一次基于网络的珠峰模拟攀登,每个成员都被分配了不同的目标来完成。作为团队的马拉松选手,我的主要目标是在不被营救的情况下达到顶峰。我还被指派预测每个决策点的温度范围。不幸的是,我的目标只实现了11%。在我的体验中,珠穆朗玛峰模拟为参与者提供了一个身临其境的机会,让他们更好地了解决策、组织和规划的影响。下面就一起来看一下这篇美国留学生作业的具体内容。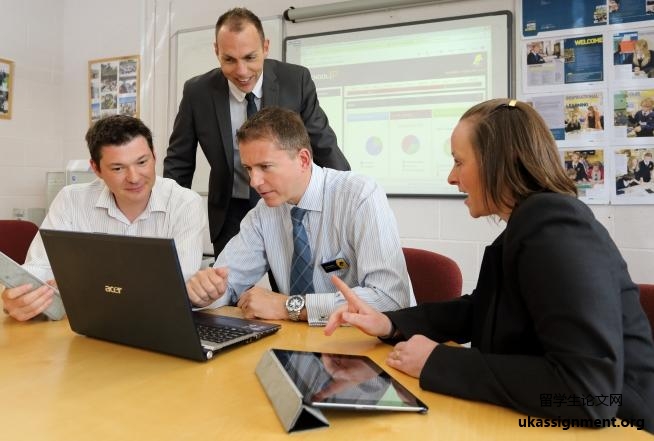 As the world's tallest peak, Mount Everest is natural wonder that many people attempt to conquer. However, successfully ascending and descending Mt. Everest requires a meticulous amount of planning, organising and ongoing decision making. In order to emulate the planning and decisions that actual climbers experience, groups of five students participated in a Web-based simulated climb of Mt. Everest, with every member being assigned different objectives to complete. As the team's marathoner, my main goals was to reach the peak without being rescued. I was also assigned the role to predict temperature ranges at each decision point. Unfortunately, only 11% of my goals were achieved. During my experience, the Mt. Everest Simulation gave participants an immersive opportunity to acquire an enhanced awareness of the impacts of decision making, organising and planning.
Section 2: Planning and Controlling 规划和控制
2.1 Description of problem/issue 问题/问题描述
Due to an input error in the decision making process, I accidentally climbed to the fourth camp when I was supposed to rest at camp 3. This resulted in my health as the marathoner to deteriorate and I was eventually rescued during the simulation on decision 6. This caused many of the team leader's and my own goals to be rendered invalid. This input error indicates a lack of concurrent and feed forward control mechanisms in our decision making. Additionally, the group did not realise that every member received different information with each decision round. The fragmented information included an article on altitude sickness, weather pattern data and wind speed charts. If these information resources were used to the fullest potential, temperatures could have been predicted more accurately and team decisions could have had better outcomes from improved awareness of risks. Consequently, this would have improved individual scores and in extension the overall score.
由于决策过程中的输入错误,我本应在3号营地休息,却意外地爬到了第四个营地。这导致我作为马拉松选手的健康状况恶化,我最终在第6号决定的模拟中获救。这导致队长和我自己的许多目标都无效了。这个输入错误表明在我们的决策中缺乏并发和前馈控制机制。此外,该小组没有意识到每个成员在每一轮决策中都收到了不同的信息。零散的信息包括一篇关于高原反应的文章、天气模式数据和风速图。如果这些信息资源被最大限度地利用,温度本可以得到更准确的预测,团队决策本可以通过提高风险意识而获得更好的结果。因此,这将提高个人得分,进而提高整体得分。
2.2 Management research evidence 管理研究证据
According to the research of V. Daniel (2000), firms that differ from traditional manufacturing firms such as those in the re-manufacturing industry requires far more complex planning and control in production activities. Re-manufacturing is a form of product recovery that emphasises value-adding products as opposed to just recovery of materials (ie. recycling). As such, the static nature of stochastic returns, return and demand rate imbalances and returned products with unknown conditions require careful planning and controlling in the remanufacturing processes (Daniel 2000). The article outlines that in a particular firm, before anything is done with received product, they are routinely assessed with a set of criteria (relating to product durability and functionality) to gauge re-manufacturability. The standardised criteria greatly helps firms establish better product control and predict variable costs. Generally, a re-manufacturing facility will be composed of three sub-sections which are disassembly, processing and assembly. Disassembly is where product information is disseminated, which then determines the kind of processing the product will undergo in the next step. The processing system is a generalised production area made up of smaller niche workstations, which allows flexibility in processing capacity. Due to high variability in times in the processing step, scheduling task allocations times in products "can be done with simple rule-of-thumb techniques" (Daniel 2000, p. 470).
根据V.Daniel的研究,与传统制造企业不同的企业,如再制造行业的企业,需要在生产活动中进行更复杂的规划和控制。再制造是一种产品回收形式,强调增加价值的产品,而不仅仅是材料回收(即回收)。因此,随机退货的静态性质、退货和需求率失衡以及未知条件下的退货产品需要在再制造过程中进行仔细的规划和控制。这篇文章概述了在一家特定的公司中,在对收到的产品进行任何处理之前,都会根据一套标准(与产品耐用性和功能性有关)对其进行常规评估,以衡量其可再制造性。标准化标准极大地帮助企业建立更好的产品控制和预测可变成本。一般来说,再制造设施将由三个子部分组成,即拆卸、加工和组装。拆卸是传播产品信息的地方,然后决定产品在下一步将进行的处理类型。加工系统是一个由较小的利基工作站组成的通用生产区,这使得加工能力具有灵活性。由于处理步骤中时间的高度可变性,在产品中调度任务分配时间"可以用简单的经验法则技术来完成"。
In another case of evidence, Hodgson (2004) examines the impacts of bureaucracy in post-bureaucratic organisations based on empirical work conducted in the IT department of Buzzbank, a UK telephone bank. In order to adapt to the environment of a post-bureaucratic structure, project management has been suggested as a solution. Project management is a process or set of processes that instigate planning, organising and controlling organisational resources to achieve goals within predefined limits (ie. time constraints). Project management is established with the aim of handling discontinuous work, expert labour and continuous and unpredictable change in a post-bureaucratic setting while providing the same levels of control and reliability of traditional bureaucracy (Hodgson, 2004, p. 81). The study showed that attempts to introduce bureaucratic controls into a thoroughly affluent post-bureaucratic structured organisation was met by uncompromising attitudes and sometimes heavy resistance. It is worth mentioning that the decision to introduce bureaucratic systems indicates management's recognition of and response to the risks that are inherent in post-bureaucratic work like the dangers of devolved control and excess autonomy in the workplace (Hodgson, 2004, p. 97).
在另一个证据案例中,Hodgson基于在英国电话银行Buzzbank的IT部门进行的实证研究,研究了后官僚机构中官僚机构的影响。为了适应后官僚结构的环境,有人建议将项目管理作为一种解决方案。项目管理是一个过程或一组过程,它促使规划、组织和控制组织资源,以在预定义的限度内(即时间限制)实现目标。建立项目管理的目的是在后官僚环境中处理不连续的工作、专业的劳动力和持续的、不可预测的变化,同时提供与传统官僚机构相同水平的控制和可靠性。研究表明,试图将官僚控制引入一个完全富裕的后官僚结构的组织,遭到了不妥协的态度,有时甚至是强烈的抵制。值得一提的是,引入官僚制度的决定表明,管理层认识到并应对后官僚工作中固有的风险,如权力下放和工作场所过度自治的危险。
2.3 Application of evidence to problem/issue 证据在困难/问题中的应用
The main problem identified with the planning and control aspect of the simulation was the input error and the loss of composure in the decisions that followed. The evidence gathered from the re-manufacturing industry can be applied to the Mt. Everest simulation in that both contain wide-ranging outcomes. Climbing Mt. Everest involves a multitude of crucial variables such as health (physical and mental), available supplies (oxygen, food, medication, communication etc) and external factors such as temperature. Like the re-manufacturing process, planning criteria for certain situations in the form of contingency plans is vital for raising the success rate of reaching the summit of Mt Everest. The structure of teams and decision making in the simulation is comparable to that of the re-manufacturing approach (disassembly, processing, assembly). 'Disassembly' is present in the simulation where information is provided to each player after every decision round in the form of feedback controls. The 'processing' part of the simulation can be seen in how each member is assigned a specific niche role while the group as a whole is equipped to adapt to varying circumstances. For example, if the group is together, the physician can administer medication to the marathoner should they experience an asthma attack. Therefore, the key to succeeding in the Mt. Everest climb is to keep the team together rather than separating at camps to keep group synergy, survivability and adaptability to its maximum potential. The downside to this, however, is that this would be a difficult feat to accomplish due to time constraints plus the requirement of foregoing several goals of some team members.
拟的规划和控制方面的主要问题是输入错误和随后决策中的沉着。从再制造业收集的证据可以应用于珠穆朗玛峰模拟,因为两者都包含广泛的结果。攀登珠穆朗玛峰涉及许多关键变量,如健康(身体和精神)、可用供应(氧气、食物、药物、沟通等)和温度等外部因素。与再制造过程一样,以应急计划的形式为某些情况制定规划标准对于提高登顶珠峰的成功率至关重要。模拟中的团队结构和决策与再制造方法(拆卸、加工、组装)相当。"反汇编"出现在模拟中,在每一轮决策后,信息都以反馈控制的形式提供给每个玩家。模拟的"处理"部分可以从每个成员如何被分配一个特定的利基角色中看出,而整个团队则能够适应不同的环境。例如,如果这群人在一起,如果马拉松运动员哮喘发作,医生可以给他们用药。因此,成功攀登珠穆朗玛峰的关键是让团队团结在一起,而不是分散在营地,以保持团队的协同性、生存能力和适应性,最大限度地发挥其潜力。然而,不利的一面是,由于时间限制,加上一些团队成员需要实现上述几个目标,这将是一项难以完成的壮举。
Hodgson's work can likewise be applied to the Mt. Everest simulation in that a post-bureaucratic organisation shares some similarities with the group structure of the teams. Facets of post bureaucracy include: placing emphasis on the team's missions, fluid/flexible decision making processes, high need for internal trust and expectations of change. A project management style approach to control may help the group's performance as it facilitates post-bureaucratic characteristics yet maintains some control and reliability, which was stated earlier as lacking in some aspect. Although this course of action may reduce errors, introducing bureaucratic style controls to a team of largely autonomous individuals may cause backlash. This inner conflict resulting from implementing extra control processes is likely to cause team performance to decrease, so perhaps it would help the team more if control levels remain the same.
Hodgson的工作同样可以应用于珠穆朗玛峰的模拟,因为后官僚组织与团队的结构有一些相似之处。后官僚主义的方面包括:强调团队的使命、灵活多变的决策流程、对内部信任的高度需求和对变革的期望。项目管理风格的控制方法可能有助于集团的绩效,因为它促进了后官僚时代的特征,但保持了一些控制和可靠性,而这些控制和可靠性在早些时候被认为在某些方面缺乏。尽管这一行动方案可能会减少错误,但将官僚式的控制引入一个基本上自主的个人团队可能会引起反弹。由于实施额外的控制流程而产生的这种内部冲突可能会导致团队绩效下降,因此,如果控制级别保持不变,这可能会对团队更有帮助。
Section 3: Leadership 领导
3.1 Description of problem/issue 问题/问题描述
For our team, we took a substitutes for leadership approach. During our simulation, the team leader was not responsible for all aspects of the decision making process; all members had active roles in determining what actions the team should take. In this case, the leadership problem is dependent on whether or not the climb is done in the simulation or out in the field. For the simulation the input error from section 2.1 was purely a technical fault and is not representative of real life situations. In any case, the input error was unlikely caused by any leadership related faults in the simulation. After the mistake however, there was a loss of composure and motivation in team members with an emphasis on finishing the simulation more quickly, which seems to indicate deficiencies in transformational and empowering leadership.
对于我们的团队,我们采取了替代领导的方法。在我们的模拟过程中,团队领导没有对决策过程的各个方面负责;所有成员都在决定团队应该采取什么行动方面发挥了积极作用。在这种情况下,领导力问题取决于攀登是在模拟中完成还是在野外完成。对于模拟,第2.1节的输入误差纯粹是技术故障,不能代表实际情况。在任何情况下,输入错误都不太可能是由模拟中任何与领导有关的错误引起的。然而,在错误发生后,团队成员失去了冷静和动力,重点是更快地完成模拟,这似乎表明了转型和赋权领导力方面的不足。
3.2 Management research evidence 管理研究证据
In management teams, there is reason to believe that the intersecting roles of knowledge sharing and team efficacy are directly related to the link between empowering leadership and team performance. Based on research by Srivastava, Bartol and Locke (2006), where 102 hotel management teams were surveyed, there is a positive correlation between empowering leadership to both knowledge sharing and team efficacy which supplement performance levels. Empowering leadership is characterised by a set of behaviours dictated by the distribution of power amongst a team with the purpose of raising motivation. Empowering leaders exhibit characteristic behaviour in the form of "leading by example, participative decision making, coaching, informing, and showing concern" (Srivastava, Bartol & Locke, 2006, p. 1240). As a component of empowering leadership, knowledge sharing (sharing of task relevant ideas, information and suggestions) is of vital importance in a team environment as it allows cognitive resources to be fully utilised. Conceptually, the various behaviours of empowering leadership will raise subordinate efficacy. For instance, participative decision making gives subordinates active input roles that enables higher learning and skill experience, thus improving efficacy (Srivastava, Bartol & Locke, 2006, p. 1240).
在管理团队中,有理由相信知识共享和团队效能的交叉作用与授权领导和团队绩效之间的联系直接相关。根据Srivastava、Bartol和Locke的研究,对102个酒店管理团队进行了调查,结果表明,增强领导层的知识共享能力和补充绩效水平的团队效能之间存在正相关。授权领导的特点是一系列行为,这些行为是由团队之间的权力分配决定的,目的是提高动力。赋予领导者权力表现出"以身作则、参与决策、指导、告知和表现出关心"的特征行为。作为增强领导力的一个组成部分,知识共享(分享与任务相关的想法、信息和建议)在团队环境中至关重要,因为它可以充分利用认知资源。从概念上讲,赋予领导权力的各种行为将提高下属的效能。例如,参与式决策赋予下属积极的投入角色,使其能够获得更高的学习和技能体验,从而提高效率。
In another survey, Dong and Avolio (2000) examine transformational and transactional leadership in relation to the effects of trust and value congruence on follower performance. Using a sample of 194 students with varying conditions of transformational and transactional leadership, the experimental study established the theory that both direct and indirect effects affect performance as a result of transformational leadership conveyed by individuals' trust and value congruence. Alternatively, transactional leadership only had indirect effects on subordinate results when conveyed by individuals' trust and value congruence. The study argued that the influence of the leader's vision is especially powerful when it is congruent in their followers' personal values. It is suggested that internalising a transformational leaders' values in their adherents' values results in increased value congruence and willingness to commit to the vision and mission of leaders. In the study, transformational leadership notably had a strong positive effect on performance quality and conversely had a strong negative on quantity (Jung & Avolio, 2000, p. 960).
在另一项调查中,Dong和Avolio(2000)研究了变革型和交易型领导与信任和价值一致性对追随者绩效的影响之间的关系。实验研究以194名具有不同变革型和交易型领导条件的学生为样本,建立了直接和间接效应都会影响绩效的理论,这是个人信任和价值一致性所传达的变革型领导的结果。或者,当通过个人的信任和价值一致性来传达时,交易型领导只会对下属结果产生间接影响。该研究认为,当领导者的愿景与追随者的个人价值观一致时,其影响力尤其强大。有人认为,将变革型领导者的价值观内化于其追随者的价值观中,会增强价值观的一致性和致力于领导者愿景和使命的意愿。在这项研究中,变革型领导对绩效质量有显著的正向影响,而对数量有显著的负向影响。
3.3 Application of evidence to problem/issue 证据在困难/问题中的应用
Although communication was effective in that all members were given opportunities to voice an opinion, there could have been more traits of transactional leaders in the group. With a more structured and task oriented approach to decision making, mistakes such as those mentioned in section 2.1 could have been prevented. The research by Dong and Avolio (2000) however, argues that transformational leadership will improve team results by directly and indirectly through trust and value congruence. When value congruence, which is the level of homogeneousness between an individual and a larger body's values, is made uniform among team members there should be an enhanced motivation to accomplish team goals. The simulation's team goals, which are mostly synonymous with those of the team leader (All members reach the summit, no one gets rescued etc), can represent value congruence in the context of this simulation. Therefore, if the team leader took a transformational approach where all team members standardised their values to the leader there would be an increase in team motivation and commitment to the goal at hand and performance quality, thereby improving the potential for better decision outputs.
尽管沟通是有效的,因为所有成员都有机会发表意见,但团队中本可以有更多交易型领导者的特征。如果采用更加结构化和任务导向的决策方法,就可以避免第2.1节中提到的错误。然而,董和Avolio的研究认为,变革型领导将通过信任和价值一致性直接和间接地改善团队成果。当价值一致性,即个人和更大群体的价值观之间的一致性水平,在团队成员之间变得一致时,应该增强实现团队目标的动机。模拟的团队目标大多与团队领导者的目标同义(所有成员都达到顶峰,没有人获救等),可以代表该模拟背景下的价值一致性。因此,如果团队领导者采取变革方法,让所有团队成员向领导者标准化他们的价值观,那么团队动机和对手头目标的承诺以及绩效质量就会增加,从而提高更好决策输出的潜力。
Similarly, empowering leadership is directly related to the team's performance through making progressions in knowledge sharing and team efficacy. The group lacked some skill with 'knowledge sharing' as not all the data was distributed to the group in its entirety. This can be attributed to the group's lack of experience in these activities; the team leader was just as inexperienced as the other members. If team members had more experience and practice in activities such as the Mt. Everest simulation, it would enable all group members to develop characteristics of empowering leadership (ie. leading by example for a less experienced group member). With this in mind, the team's knowledge sharing capacity will increase which will lead to an increased ability to accomplish team goals. Improved team efficacy, which can vary greatly in effect, may include reducing individual errors during given tasks.
同样,通过在知识共享和团队效能方面取得进步,增强领导力与团队绩效直接相关。该小组缺乏"知识共享"方面的一些技能,因为并非所有数据都完整地分发给了该小组。这可归因于该小组在这些活动中缺乏经验;队长和其他队员一样缺乏经验。如果团队成员在珠峰模拟等活动中有更多的经验和实践,这将使所有团队成员都能发展出增强领导力的特征(即,为经验不足的团队成员以身作则)。考虑到这一点,团队的知识共享能力将提高,从而提高实现团队目标的能力。提高团队效能可能会产生很大的效果,包括减少特定任务中的个人错误。
Section 4: Reflection on Evidence Based Management 对循证管理的思考
4.1 Thoughts about Evidence- Based Management 关于循证管理的思考
According to Rouseau's study (2007), evidence based management is the use of the best available scientific research to make informed managerial decisions and encourage better or more efficient organisational practices. From this, it is inferred that evidence based management is simply taking a rational approach to managing given that the resource evidence is accessible. It is difficult to believe that this way of thinking about management has only been brought up in recent years. Research evidence has been practiced successfully in fields such as medicine, education, policing and psychology. According to J Pfeffer and RI Sutton (2006), Evidence based management can be split into a multi step process of demanding evidence, acquiring, appraising and aggregating said evidence, applying evidence to decisions and reinforcing continuous learning. I think that this step-by-step process can simplify and organise the information that can be used to deliberate on a decision, allowing faster and efficient action.
根据Rouseau的研究(2007),基于证据的管理是利用现有的最佳科学研究来做出明智的管理决策,并鼓励更好或更有效的组织实践。由此推断,基于证据的管理只是在资源证据可访问的情况下采取合理的管理方法。很难相信这种管理思想是近几年才提出的。研究证据已在医学、教育、警务和心理学等领域得到成功实践。根据J Pfeffer和RI Sutton(2006),基于证据的管理可以分为要求证据、获取、评估和汇总所述证据、将证据应用于决策和加强持续学习的多步骤过程。我认为,这个循序渐进的过程可以简化和组织可用于决策的信息,从而实现更快、高效的行动。
4.2 Evidence Based Management in future career 未来职业生涯中的循证管理
If I were to pursue a career in management, an evidence based management approach would help greatly against issues in the trade. As I lack any real experience in a managing position, using an evidence based approach to management would allow me to augment my skills in the eyes of others and perhaps set myself apart from others who also share my lack of experience. Evidence based management represents a logical way of thinking about decision making that is justified by accepted facts, so there is no reason not to implement an evidence based approach in management fields. The only reason I might not pursue an evidence based approach is if I had executive role in a decision (ie. senior manager). Evidence based research levels out hierarchical powers, allowing anyone to match or surpass the decision making efficacy of those with experience with fact and evidence, thus removing the distinguishing power a leading representative might have had previously. The application of evidence based management also depends on the situation and research that it concerns. The evidence suggested may come in the way of the organisation's or my own interests, making it more suitable to disregard the evidence supported course of action. Purely as a surplus maximiser, I would certainly use an evidence based management approach to resolve issues as long as it does not contradict my personal agendas.
Bibliography/Reference List 参考文献
Daniel, V, 2000. 'Production planning and control for remanufacturing: industry practice and research needs', Journal of Operations Management, Volume 18 (Issue 4), pp. 467-483.
Hodgson, D.E, 2004, 'Project Work: The Legacy of Bureaucratic Control in the Post-Bureaucratic Organization', Organization, Volume 11 (Issue 1), pp. 81-100.
Jung, D.I & Avolio, B.J, 2000. 'Opening the Black Box: An Experimental Investigation of the Mediating Effects of Trust and Value Congruence on Transformational and Transactional Leadership', Journal of Organizational Behavior, Volume 21 (Issue 8), pp. 949 – 964.
Pfeffer, J & Sutton, RI, 2006. 'Evidence-Based Management', Harvard business review, N.a (N.a), pp. 1-14.
Rousseau, D.M & Mccarthy, S, 2007. 'Educating Managers From an Evidence-Based Perspective', Academy of Management Learning & Education, Volume 6 (Issue 1), pp. 84-01.
Srivastava, A, Bartol, K.M & Locke, E.A, 2006. 'Empowering Leadership in Management Teams: Effects on Knowledge Sharing, Efficacy, and Performance', Academy of Management Journal, Volume 9 (Issue 6), pp. 1239 – 1259.
Wright, A, 2014, Lecture 2: Planning and Controlling, PowerPoint slides, University of Queensland, Brisbane.
Wright, A, 2014, Lecture 3: Leading in Organisations, PowerPoint slides, University of Queensland, Brisbane.
如果我从事管理职业,基于证据的管理方法将大大有助于解决行业中的问题。由于我在管理职位上缺乏任何真正的经验,使用基于证据的管理方法可以让我在别人眼中提高自己的技能,也许还能让自己与同样缺乏经验的人区别开来。基于证据的管理代表了一种基于公认事实的决策逻辑思维方式,因此没有理由不在管理领域实施基于证据的方法。我可能不采用基于证据的方法的唯一原因是,如果我在决策中担任高管(即高级经理)。基于证据的研究消除了等级权力,使任何人都能将有经验的人的决策效能与事实和证据相匹配或超越,从而消除了领导代表以前可能拥有的区分权力。循证管理的应用还取决于它所涉及的情况和研究。所建议的证据可能会损害该组织或我自己的利益,因此更适合无视证据支持的行动方案。纯粹作为一个盈余最大化者,我肯定会使用基于证据的管理方法来解决问题,只要它不与我的个人议程相矛盾。本站提供各国各专业留学生作业写作指导服务,如有需要可咨询本平台。