Strategic financial management战略财务管理
内容
1.0简介2
2.0财务亮点3
3.0财务分析3
3.1盈利率3
3.2效率比率5
3.3流动资金比率5
3.4财务比率6
3.5现金比率7
3.6市场价格8
4.0分段分析和2016年第Q1-Q3 9
5.0竞争对手分析10
6.0营销11
6.1产品11
6.2价格12
6.3放置12
6.4促销活动12
7.0人力资源管理分析12
8.0操作14
9.0优点和缺点14
参考文献15
附录16
Contents
2.0 Financial highlights
3
3.1 Profitability ratios
3
4.0 Segmentations analysis & Q1-Q3 in 2016
9
5.0 Competitor analysis
10
9.0 Strengths and weaknesses
14
1.0 Introduction介绍
Background information背景信息
亚马逊是提供在线商务服务的最大公司之一。今天,作为世界上最成功的公司之一,亚马逊宣称要成为地球上最以客户为中心的公司。亚马逊向数以百万计的卖家、作者和开发者提供服务,它建议所有的客户都是公司唯一的考虑因素。亚马逊预计未来将长期持续增长。
Amazon is one of the largest companies which provide services in online commerce. Today, as one of the most successful companies in the world, Amazon claims to seek to be the Earth's most customer centric company. Providing services to millions of sellers, authors, and developers, Amazon suggests that all the customers are the only consideration in the company. And Amazon expects to grow sustainably in the future in the long term.
History历史
亚马逊于1997年完成了纳斯达克全球精选市场(AMZN)的首次公开发行。在20年的发展过程中,公司的盈利能力和长期可持续性不断提高,尤其是在2015年的年度报告中。
Amazon completed the initial public offering in 1997 on NASDAQ Global Select Market (AMZN). During the development of 20 years, the company has become more profitable and long term sustainable, especially in the annual report of 2015.
Recent issues最近的问题
Announce Rapids- A playful approach to reading for children宣布拉皮兹-一种有趣的儿童阅读方法
Launch Original Kids Holiday Specials推出原创儿童假日特价商品
Announces Amazon Wind Farm US central 2宣布亚马逊风电场美国中部2号
Business业务
电子商务在今天面临着巨大的挑战。该行业发展迅速,竞争激烈。因此,公司在全球市场开发新产品和服务,以寻求在激烈竞争中成长。
E-commerce experiences a huge challenge in the current day. The industry is developing rapidly and intensively competitive. Accordingly, the company develops new products and services in global market to seek growth in the intensive competition.
Main products and services主要产品和服务
Online services在线服务
Advertising services广告服务
Co-branded credit card agreements联名信用卡协议
Amazon Web Service (AWS)亚马逊网络服务(AWS)
Segments information
In the beginning of 2015, the company changes its reportable segments, from North America and International to North America, International and AWS. The strategic change reflects the desire and expectation of the company. Adding the Amazon service into the segments is proved to be feasible because the new segments does bring much profit to the company in the year of 2015.
Table 1

2.0 Financial highlights
2015 seems to be a great year for Amazon. Due to the long term strategy claimed by the CEO, the sales experience sustainably accelerating in the recent years. Besides, the outcome is enlightening for the investors. net income grows in 347% compared to the last year.
Table 2 Financial highlights (in millions)

3.0 Financial analysis
The company clearly reveals its desire of long term success in all the annual reports since 1997. According to the corporate report, Amazon releases its report distinctively by placing 1997 letter to the shareholders in the top of all the annual reports. The financial results in 2015 prove to be forwarding looking statements, in accordance with the suggestion of the management. Indeed, the trend of development in recent years mirrors the long term sustainability of the company.
Table 3 Financial results (in millions)

3.1 Profitability ratios
Sales keep growing in the recent five years, which reveals the strong competiveness. However, the profitability is not as satisfying as it is expected. In fact, the margin is comparably low. Especially in the last year, the margin is below 1%, resulting to the financial loss. According to the annual reports, the management regards effect of movements in foreign currency exchange rates as one of the important reason to explain the profitability change. Besides, the company believes that offering low prices to the customers is fundamental to the future success.
Operating profit margin: Increased from 0.25% in 2014 to 2.82%. The number is clearly the best in the five years. It seems that AWS does work in saving the business.
Graph 1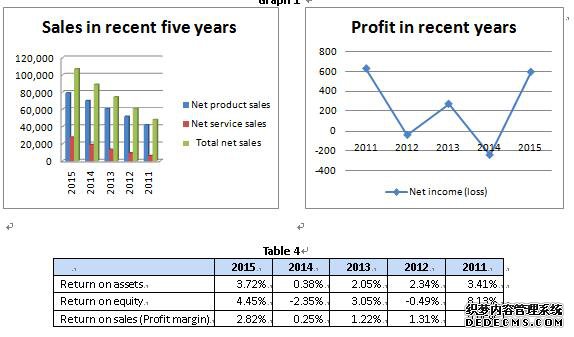 The return of assets: Increased from 0.38% in 2014 to 3.72% in 2015. the number remains in the steady level in the recent years except 2014, when the profits experience a large drop.
tabel5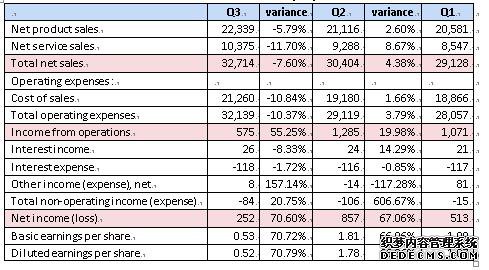 3.2 Efficiency ratios
Turnovers: Total assets turnover decreases slightly from 1.48 in 2014 to 1.32 in 2015. Fixed assets turnover decreases from 5.02 in 2014 to 4.09 in 2015. Inventory turnover decreases from 7.99 in 2014 to 7.73 in 2015. Days receivables: Increased from 29.23 in 2014 to 29.58 in 2015.
In all, the efficiency of the operating keeps in the steady level in recent years. But the inventory turnover and receivables deserve attention because the ratios deteriorate consistently. However, the company claims in the report that cash flow is strengthened.
Table 6

Graph 2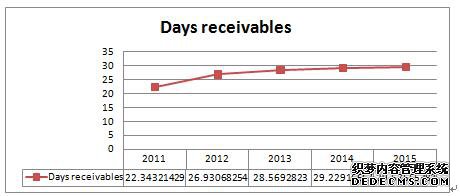 3.3 Liquidity ratios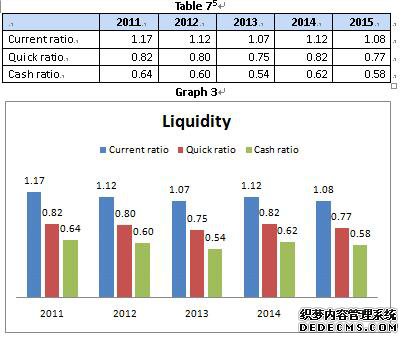 3.4 Finance ratios
Leverage: Decreased from 5.07 in 2014 to 5.89 in 2015. The liabilities are increasing in the straight five years.
Interest burden: Decreased from 2.18 in 2014 to 1.21 in 2015. Except for the last year, the interest burden is consistent in these years.
Interest coverage: Increased from 0.85 in 2014 to 4.86 in 2015. The number can be explained by profits increasing.
Long term risk of default is unsteady. On the one hand, the debts remain in the same level. On the other hand, the unsteady profits change dramatically, due to the unexpected trend of interest coverage. #p#分页标题#e#
Table 8

Graph 4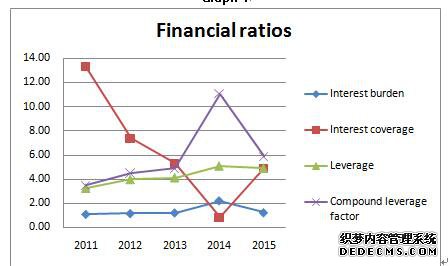 3.5 Cash ratio
Net cash provided by operating activities: Increased from 6842 million dollars in 2014 to 11920 million dollars in 2015.
This trend can be explained by the increase of sales in the recent five years.
Table 9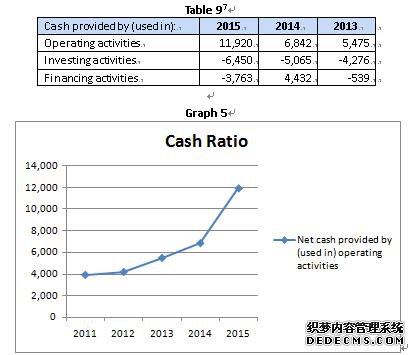 3.6 Market price
It is delightful that the cumulative total returns on the common stock with the cumulative total return of three different index compared prove to be a good trend of stock price development.
Table 10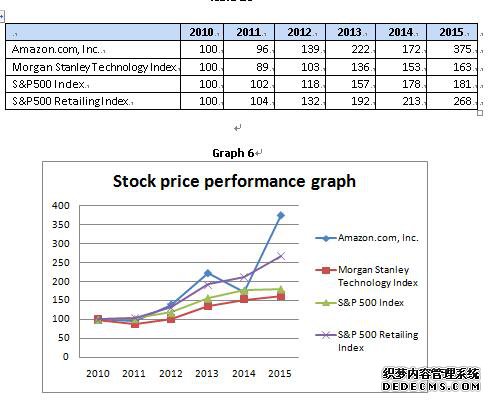 Overall, the financial performance of Amazon seems to be slightly changed in 2015. The profits keep unsteady, in which the margin is thin since its initial offering. The financial position is, on the other way, consistent in these years. The operation seems to be unchanged in 2015. However, the market price reveals that the investors in the stock market expect the company developing better in the future. All the messages show that the company does perform long term development as it claims in the report.
4.0 Segmentations analysis & Q1-Q3 in 2016
According to the annual report in 2015, Amazon changes its reportable segments from two segments to three. Adding Amazon Web Service is a strategic development in business. Until now, Amazon has released its first three quarters reports.
According to the table below, all the segments experience the sales growth in the first three quarters. Especially, Amazon Web Service contributes to the sales growth significantly more than other segments. Under this circumstance, AWS seems to be an actual profitable development for Amazon.
Besides, the management of Amazon acknowledges that the company does vulnerable to the seasonal circle. In the end of the year the company always sell more compared to the last quarters, which foresees a larger growth in the final season.
Table 11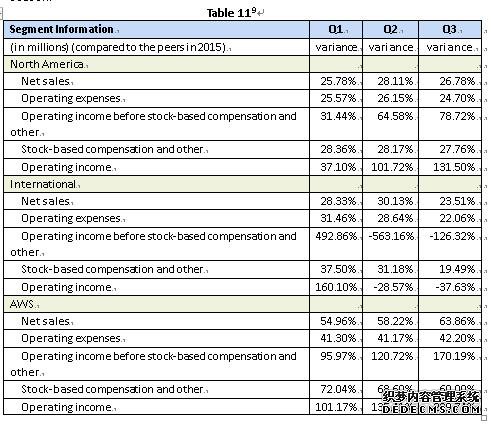 5.0 Competitor analysis
eBay Inc. is a global E-commerce company by its Marketplace, Stubhub and Classified platforms. The online marketplace platform provide millions of customers in the world organizing their sales and purchases. Besides, eBay provides platforms for buying tickets and searching for the communities in a variety of countries. In the case, eBay is almost in the same industry as Amazon.
Table 12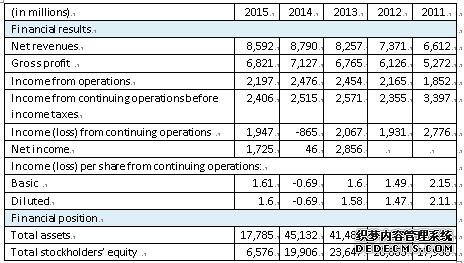 Based on the comparison between eBay and Amazon, there are several conclusions. First, eBay is clearly good at profitability than Amazon. It is obvious that eBay has a much higher margin than Amazon in recent three years. Under this circumstance, eBay has a higher ROA than Amazon, either. Second, eBay balances its capital structure in low financial risk. Comparably, the debts of eBay are smaller than Amazon. At last, turnovers in eBay is smaller, which can be explained by profitability analysis.
Graph 7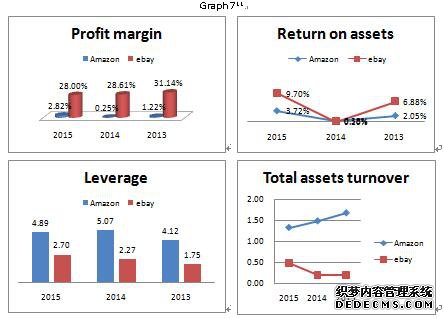 However, the sales volumes in America and international market between Amazon and eBay are different. The graph below points out that Amazon has way higher revenue in both markets than eBay in three years.
It is interesting that eBay chooses a totally different way to develop from Amazon. eBay believes that the best winner comes from concentration, while Amazon prefers to success in the long run with a big body.
Graph 8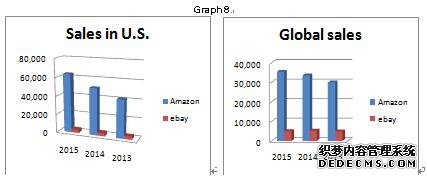 JD.com is one of the most famous online retailers in China, which completed its IPO in NASDQ in 2014. After that, the company has more and more
JD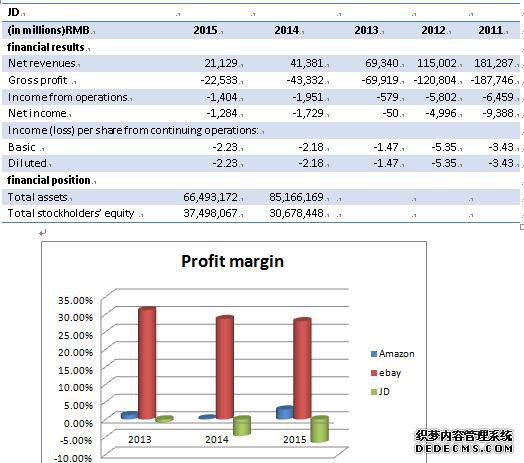 6.0 Marketing
6.1 Product
According to the annual reports, the company provides a variety of goods and services in global market. The services include online purchases and sales, advertising and cloud computing. Especially, the profitable systems include:
Prime: offers customers with privileges, attracting customers to join in, which achieves great success by membership growing 51% in 2015.
Marketplace
Amazon Web Services
6.2 Price
On the side of online marketplace, the price is one of the most competitiveness in Amazon. Due to the customer oriented strategy, the price of goods in Amazon is comparably low. According to the report in 2015, Amazon claims that they have dropped prices 51 times. after all, Amazon is originated from e-commerce company who provides lower price on the web. On the side of AWS and other services, the low price strategy still goes on.
6.3 Place
The place is no longer the important thing for Internet company. Instead, the way to attract customers is doomed to change in these days. In current days, thousands of companies variously in the globe compete for the same customers by the approach of Internet.
6.4 Promotions
Amazon, as a e-commerce company, promotes its goods and services mostly on the Internet. Besides, the eye catching legend of Amazon wins a lot of customers for the company.
7.0 HRM analysis
According to the reports, the employees of Amazon get rocketed from 30000 in 2010 to 230000 in 2015. On the recruitments page of Amazon's website, the company names itself a company of pioneers, which aims at attracting more intelligences in the world.

Leadership principles and diversity are valued in the company. Amazon believes in good leader and a variety of intelligences.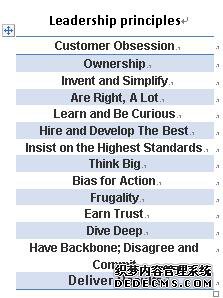 Besides, in order to attract the passion for pioneering, the company provides a considerate benefits policy for the employees, including financial security, health care, employee assistance, timeoff and employee stock.

Corporate governance in Amazon is consistent with the corporate governance code. The board of the company involve three committees beneath, including audit, nominating and leadership committees. As the starter of Amazon and legend in business world, Jeff Bezos is the president and CEO of Amazon.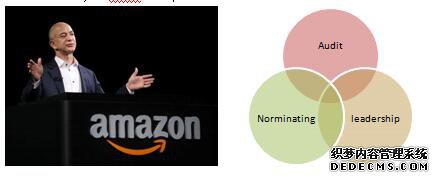 8.0 Operations
The company cherish customer obsession in their development strategy. In fact, since the beginning of the corporate history, Amazon has focused on the customers with passion. Now, the company still delivers the idea of customer oriented strategy in the operations.
Graph 9 Value chain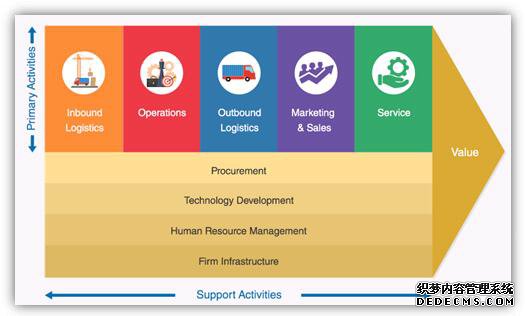 Primary activities:
Inbound logistics: Creating value by efficiently gathering information about customer experiences to inform service inputs and inventory controls.
Operations: receiving a lot of feedback which in turn has led to open 24 hour warehouse operations to meet the customers demands.
Outbound logistics: having a close proximity to motorways to aggregate orders bound for specific locations.
Marketing & sales: offering discounts and price reductions which were made available with suggested product mixes.
Services: free returns policy within 30 days, for example.
Support activities:
Firm Infrastructure: creating value through their huge central customer data warehouses which are available to all business units and central planning functions in Seattle corporate headquarters for 7 functions.
Technology development: adding value by highly investing in technology to leverage new but unknown opportunities is digitals sales of music, books and videos.
HRM: creating value as it offers unique benefits such as medical, paid time off and stock grants and relocations allowances. #p#分页标题#e#
Procurement: creating value by keeping a rich inventory of digital copies of books, which is readily available for customers through print on demand reducing the real time of delivery.
9.0 Strengths and weaknesses

In conclusion, Amazon is one of the leading companies in the world, which sees more value in cloud computing business. Clearly, the 1997 letter to shareholders impresses the investors that the company is trustworthy in long term. The strengths of Amazon are long term potential in future. But the weak profitability may expel the investors.
Reference
1.
Amazon, 2016. Annual reports in 2015. Available at< http://phx.corporate-ir.net/phoenix.zhtml?c=97664&p=irol-irhome> accessed in [Nov. 9th, 2016]
2.
Amazon, 2015. Annual reports in 2014. Available at< http://phx.corporate-ir.net/phoenix.zhtml?c=97664&p=irol-irhome> accessed in [Nov. 9th, 2016]
3.
Amazon, 2014. Annual reports in 2013. Available at< http://phx.corporate-ir.net/phoenix.zhtml?c=97664&p=irol-irhome> accessed in [Nov. 9th, 2016]
4.
Amazon, 2013. Annual reports in 2012. Available at< http://phx.corporate-ir.net/phoenix.zhtml?c=97664&p=irol-irhome> accessed in [Nov. 9th, 2016]
5.
Amazon, 2016. Annual reports in 2011. Available at< http://phx.corporate-ir.net/phoenix.zhtml?c=97664&p=irol-irhome> accessed in [Nov. 9th, 2016]
6.
Amazon, 2016. Leadership principles. Available at< http://phx.corporate-ir.net/phoenix.zhtml?c=97664&p=irol-irhome> accessed in [Nov. 9th, 2016]
7.
eBay, 2016. Annual reports in 2015. Available at< https://investors.ebayinc.com/annuals.cfm?DocType=&Year=2015&FormatFilter=> accessed in [Nov. 9th, 2016]
8.
Moore, L., 2010. The Financial Objective in the Widely Held Corporation. Financial Analysts Journal, vol.13, pp.68-71.
9.
Beasley, M.S., 2004. Fraudulent Financial Reporting: Consideration of Industry Traits and Corporate Governance Mechanisms. Accounting Horizons, vol.14, pp.441-454.
10.
Davies, M. and Aston, J., 2011. Auditing Fundamentals (first edition), FT Prentice Hall (Pearson Education).
11.
Denis, D.K., 2005. Twenty-five Years of Corporate Governance Research and Counting. Review of Financial Economics, vol.10, pp.191-212.
12.
Klimoski, N., 2004. Advancing Accountability Theory and Practice: Introduction to the Human Resource Management Review. Human Resource Management Review, vol. 14, pp.1-17.
Appendix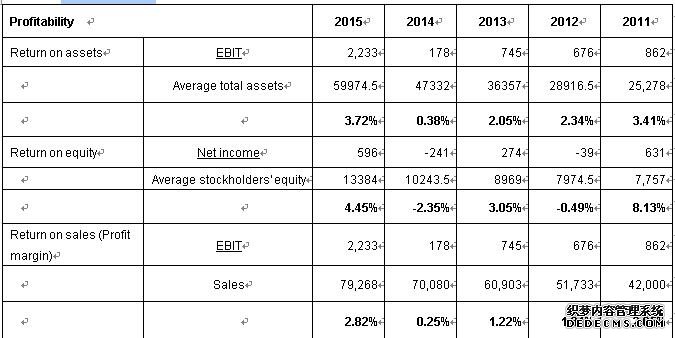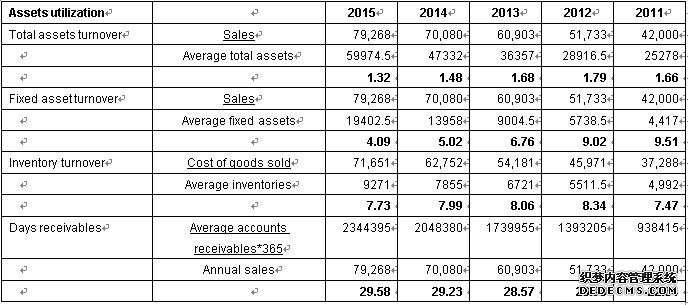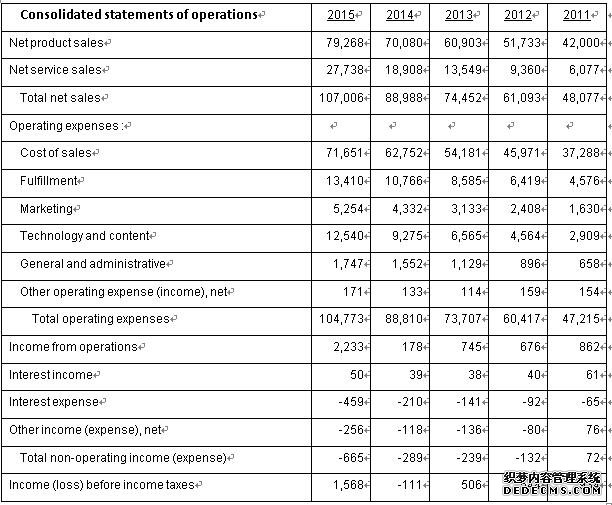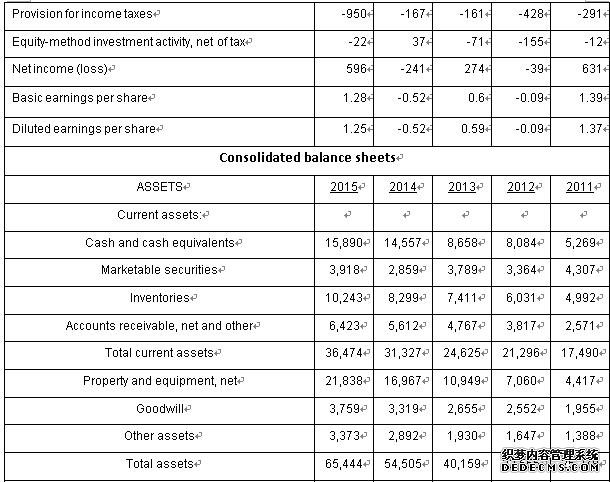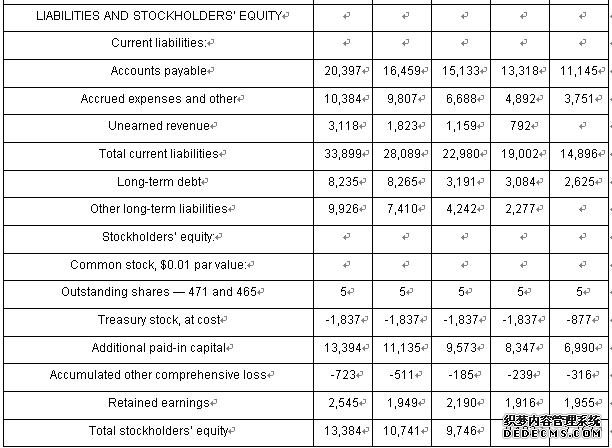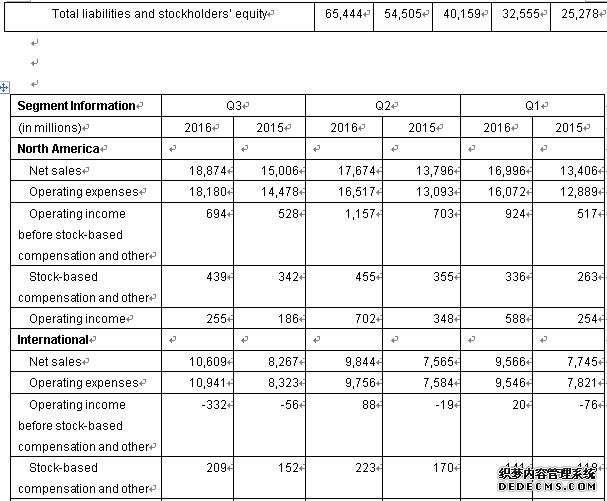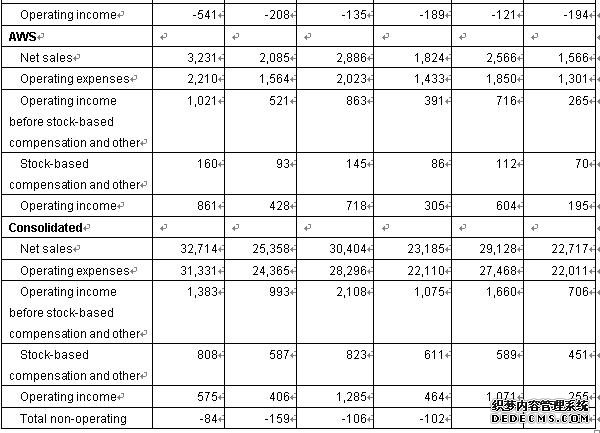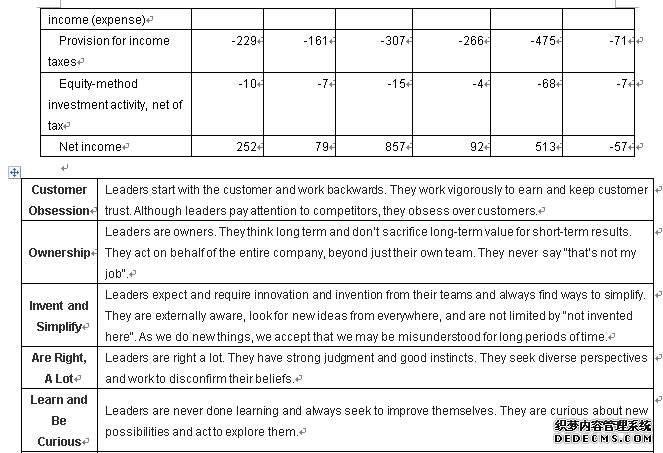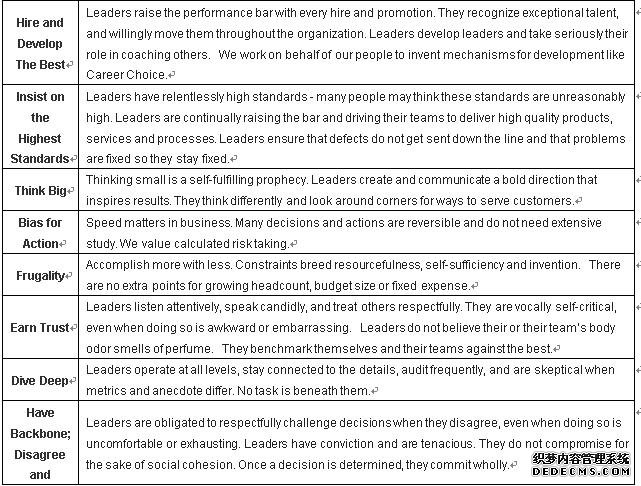 Customer Obsession
Leaders start with the customer and work backwards. They work vigorously to earn and keep customer trust. Although leaders pay attention to competitors, they obsess over customers.
Ownership
Leaders are owners. They think long term and don't sacrifice long-term value for short-term results. They act on behalf of the entire company, beyond just their own team. They never say "that's not my job".
Invent and Simplify
Leaders expect and require innovation and invention from their teams and always find ways to simplify. They are externally aware, look for new ideas from everywhere, and are not limited by "not invented here". As we do new things, we accept that we may be misunderstood for long periods of time.
Are Right, A Lot
Leaders are right a lot. They have strong judgment and good instincts. They seek diverse perspectives and work to disconfirm their beliefs.
Learn and Be Curious
Leaders are never done learning and always seek to improve themselves. They are curious about new possibilities and act to explore them.
Hire and Develop The Best
Leaders raise the performance bar with every hire and promotion. They recognize exceptional talent, and willingly move them throughout the organization. Leaders develop leaders and take seriously their role in coaching others. We work on behalf of our people to invent mechanisms for development like Career Choice.
Insist on the Highest Standards
Leaders have relentlessly high standards - many people may think these standards are unreasonably high. Leaders are continually raising the bar and driving their teams to deliver high quality products, services and processes. Leaders ensure that defects do not get sent down the line and that problems are fixed so they stay fixed.
Think Big
Thinking small is a self-fulfilling prophecy. Leaders create and communicate a bold direction that inspires results. They think differently and look around corners for ways to serve customers.
Bias for Action
Speed matters in business. Many decisions and actions are reversible and do not need extensive study. We value calculated risk taking.
Frugality
Accomplish more with less. Constraints breed resourcefulness, self-sufficiency and invention. There are no extra points for growing headcount, budget size or fixed expense.
Earn Trust
Leaders listen attentively, speak candidly, and treat others respectfully. They are vocally self-critical, even when doing so is awkward or embarrassing. Leaders do not believe their or their team's body odor smells of perfume. They benchmark themselves and their teams against the best.
Dive Deep
Leaders operate at all levels, stay connected to the details, audit frequently, and are skeptical when metrics and anecdote differ. No task is beneath them.
Have Backbone; Disagree and Commit
Leaders are obligated to respectfully challenge decisions when they disagree, even when doing so is uncomfortable or exhausting. Leaders have conviction and are tenacious. They do not compromise for the sake of social cohesion. Once a decision is determined, they commit wholly.
Deliver Results
Leaders focus on the key inputs for their business and deliver them with the right quality and in a timely fashion. Despite setbacks, they rise to the occasion and never settle.