本文是法律专业的澳洲essay范例,题目是"Defamation in the Publishing Industry出版业的诽谤",在出版业中,媒体和出版机构必须遵守一些法律和道德约束,并且必须遵守这些约束。一些法律和伦理限制包括亵渎、版权、隐私权、报道限制和剽窃。然而,在出版业中较为复杂和突出的法律问题之一是诽谤的约束和法律。
Within the publishing industry, there are several legal and ethical restraints that media and publishing organisations are bound by and need to work within. Some of the legal and ethical restraints include Blasphemy, copyright, right to privacy, reporting restrictions and plagiarism. However one of the more complex and prominent legal issues in the publishing industry, is the restraint and law of defamation.
Defamation can be defined as the act of causing harm or damage to a person's, groups' or organisation's reputation or character. Defamation can also be thought of as changing the thoughts and opinions of the public or feelings towards that party in a negative way. The publishing of defamatory content can be prevalent in many different forms, either though audio and speech or written material. However defamatory content can also be produced through forums like drawings, photos, poems, cartoon, social media posts and even paintings. Defamation can affect individuals, groups, businesses and organisations even if their name is not published or mentioned in the published material. Someone can also defame another party without intent to cause any harm or damage to that party's image or reputation. Defamation or defamatory material doesn't discriminate, anyone can be on the receiving end of defamatory content, and anyone is able to sue a party over material, they deem defamatory or hurtful to their character.
诽谤可以被定义为对一个人、团体或组织的声誉或性格造成伤害或损害的行为。诽谤也可以被认为是以消极的方式改变公众的想法和意见或对该政党的感觉。诽谤内容的出版可以以许多不同的形式普遍存在,无论是通过音频、演讲或书面材料。然而,诽谤性内容也可以通过绘画、照片、诗歌、漫画、社交媒体帖子甚至绘画等论坛产生。诽谤可以影响个人、团体、企业和组织,即使他们的名字没有出版或在出版材料中提到。某人也可以在无意伤害或损害对方形象或声誉的情况下诽谤对方。诽谤或诽谤性材料不具有歧视性,任何人都可以成为诽谤性内容的接收端,任何人都可以就其认为是诽谤或伤害其人格的材料起诉一方。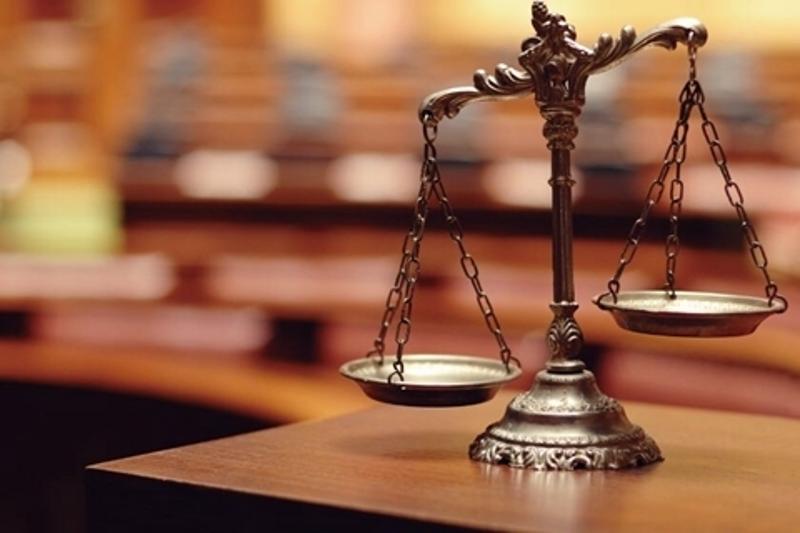 If a party has been accused of publishing defamatory material, there are defences that can be used to defend against the allegation. 'In Victoria there was an act introduced called the Defamation Act 2005. The purpose of the act was to promote the defamation laws and defences in Australia. The goals of the act were to not only to promote and educate the laws of defamation, but to also make sure that the defamation laws don't place unreasonable constrictions and override the concept of freedom of expression, especially in the media and publishing industries' (The Parliament of Victoria 2005, p.1). The defamation act also included defences a party can utilise against a defamation allegation, the defences include; Justification/Truth, Honest Opinion/Fair Comment, Absolute Privilege and Qualified Privilege.
If a party is indeed found guilty of publishing and producing defamatory content, the consequences can be quite serious. In most circumstances the guilty party is usually ordered to pay a financial amount for damages. The amount paid out for damages can be determined by several different factors including loss of profit, loss of employment, loss of staff and loss of opportunity for employment. Non-economic losses and personal characteristics can also be taken into consideration, including things like hurt feelings, tarnished brand or reputation or ostracism from friends, employees/employers, clients, people within the community or the estimated reach of people that are aware of the defamatory content. 'In Victoria defamation can also be deemed and amount to a criminal offense. Criminal proceedings for defamation could be a possible consequence if the publisher knew their defamatory content was false and has the possibility to cause harm or damage to someone's brand or reputation and still decide to publish the content regardless.
如果某一方确实因发布和制作诽谤内容而被判有罪,后果可能相当严重。在大多数情况下,犯罪的一方通常被要求支付一定的经济赔偿。损失赔偿额可以根据利润损失、就业损失、员工损失、就业机会损失等不同因素来确定。非经济损失和个人特征也可以考虑在内,包括感情伤害、品牌或声誉受损或来自朋友、雇员/雇主、客户、社区内的人或了解诽谤性内容的人的估计影响范围。"在维多利亚,诽谤也可以被视为犯罪。如果出版商知道他们的诽谤内容是虚假的,并且有可能对某人的品牌或声誉造成伤害或损害,但仍然决定不顾一切地发布这些内容,就有可能面临诽谤罪的刑事诉讼。
The penalty for publishing or distributing malevolent defamatory content is a fine and the possibility of imprisonment for one year. However, if it is found that the publisher or media organisation understood the material was false and damaging to another's character, the length of the imprisonment term will be increased to two years in jail' (Makela: para. 7).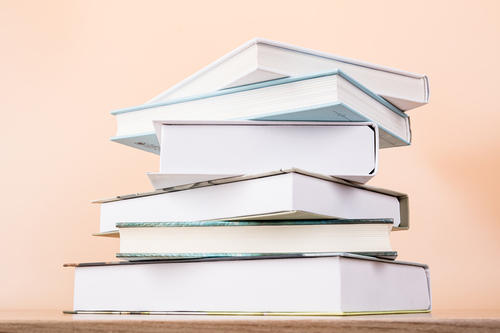 It is believed that Australia have some of the strictest and toughest defamation laws worldwide. 'It has been argued that the consequences and repercussions are having chilling effects on media organisations and publishing companies and how they report on issues. In 2019, the Media Entertainment and Arts Alliance's federal president, Marcus Storm, said the current defamation laws make their job of shining a light into subjects of public interest even more difficult. Storm would go on to say "The system has become unworkable…………Our current laws inhabit the public's right to now, and rather than guaranteeing fairness……………are being used as a weapon to threaten and attack legitimate reporting"' (Karp & Taylor 2019).
人们认为,澳大利亚拥有世界上最严格、最严厉的诽谤法。有人认为,这些后果和后果对媒体机构和出版公司以及他们报道问题的方式产生了寒蝉效应。2019年,媒体娱乐和艺术联盟的联邦主席马库斯·斯道姆(Marcus Storm)表示,目前的诽谤法使他们的工作更加困难,因为他们的工作涉及公共利益。Storm会继续说,"系统已经变得不可用............我们目前的法律现在居住在公众的权利,而不是保证公平...............正在被用作威胁和攻击合法报告的武器"(Karp & Taylor 2019)。
Other media organisations have criticised Australia's defamation laws. 'Brittney Rigby wrote a piece for The Sydney Morning Herald, making the argument that Australia's defamation laws were stifling and failing the women who were speaking out during the #MeToo movement. In her article Rigby used examples such as 'Geoffry Rush suing The Daily Telegraph, and Craig McLachlan suing Fairfax Media and ABC, following the sexual misconduct made against them.
Rigby also stated that Australia's defamation laws are outdated. 'Since being introduced in 2005, Australia's defamation laws pre-date the times of social media, and are poorly equipped to handle the digital footprint of todays age. For example, you are unable to sue an anonymous person for defamation. Which means that men can make comments while hiding behind fake social media accounts, whereas the named women who call them out face things like; account suspensions, legal action and the possibility of criticism and scrutiny from the general public' (Rigby 2018) .
'In 2020 it was announced that the Australian defamation laws were being overhauled. This was done in an attempt to protect the forum of public interested journalism, as well as try and control the skyrocketing amount of payouts as a result of defamation case lawsuits. Federal Attorney-General, Christian Porter organised a video conference call with his state and territory colleges. The conference call was led and spearheaded by New South Wales Attorney-General, Mark Speakman, the overhaul and law reform are designed to hopefully get the spiralling defamation payouts under control. As well as encouraging plaintiffs to resolve their cases outside the courts and without resorting to litigation. All states and territories will be implementing the new changes as soon as possible.
"2020年,澳大利亚宣布正在修订诽谤法。这是为了保护公益性新闻论坛,同时也为了控制因诽谤诉讼而剧增的赔偿额。联邦司法部长克里斯蒂安·波特与他所在州和地区的大学组织了一次视频会议。这次电话会议是由新南威尔士州总检察长马克·斯皮克曼领导和带头的,此次改革和法律改革的目的是希望控制不断攀升的诽谤赔偿。以及鼓励原告在法庭之外解决他们的案件,而不诉诸诉讼。所有州和地区将尽快实施新的变化。
It was argued that once the amendments were put in place, that it will reset and restore the defamation laws and will hopefully create a better balance between protecting individuals and the freedom of expression, especially when it comes to matters regarding public interest. Some of the changes to the defamation laws that come from the conference call were;
- A "serious harm" threshold for defamation claims, to be determined by the judicial officer before trial.
- A "single publication rule" in each jurisdiction's limitation laws.
- Clarification of the operation if the cap on non-economic damages.
有人认为,一旦修正案到位,它将重置和恢复诽谤法,并有望在保护个人和言论自由之间建立一个更好的平衡,尤其是在涉及公共利益的问题上。诽谤法的一些变化来自于电话会议;
-诽谤索赔的"严重损害"限度,由司法人员在审判前确定。
-在每个司法管辖区的时效法律中设立"单一出版规则"。
-澄清操作,如果非经济损害的上限。
It was also noted that another stage of reform will be released to the public. This section of the reform will cover social media, the responsibilities and liabilities on digital platforms and defamatory content that is published online' (Osborne & Sanda 2020).
Anyone can be a victim of defamatory content. Cases involving celebrities in particular are much more prevalent and accessible to audiences globally. Their public figure status makes them attractive targets for the media, putting their careers and personal lives at risk. Some of the more well known cases in Australia include; Rebel Wilson vs Women's Day, Penelope Cruz vs New Idea and Geoffrey Rush vs The Daily Telegraph.
Whilst actors, singers and other prominent media figures are subjects of defamation lawsuits, another section of the community that find themselves in defamation actions are high-profile sports personalities and athletes. Athletes are constantly in the spotlight and under the microscope of the media, public audiences, and their adoring fans. Defamation cases are becoming more consistent in the sport industry and a concern for sporting organisations, as to how their players are being treated.
虽然演员、歌手和其他知名媒体人物都是诽谤诉讼的对象,但社会上另一部分发现自己受到诽谤诉讼的是高调的体育名人和运动员。运动员总是在聚光灯下,在媒体、公众观众和崇拜他们的粉丝的显微镜下。在体育行业,诽谤案件变得越来越一致,体育组织也开始关注他们的球员如何被对待。
One athlete that found themselves embroiled in a highly publicised and well documented defamation case, was cricketing superstar for the West Indies, Chris Gayle. Gayle made himself a household name worldwide, by dominating all forms of cricket, through test matches, one-day matches and 20/20 matches. Gayle made a name for himself with by his eye-catching and mesmerising batting skills and abilities. In 2016-17, the West Indies' star found himself in the headlines around the world for a different reason, as Gayle was involved in a scathing defamation case with Australia's Fairfax Media.
'In 2016 Fairfax media was ordered to pay out 300,000 dollars for damages to Gayle for defamation articles claiming the international cricket star had exposed himself to a massage therapist, during the 2015 Cricket World Cup in Sydney. Defamatory articles were published by publications like, The Sydney Morning Herald, The Age and The Canberra Times' (Whitbourn 2018).
'During the trial the massage therapist, Leanne Russell told a Sydney court about her alleged experience. Russell was considered to be the star witness in the trial. Russell would explain to the court, that she walked into the dressing room at Drummoyne Oval to get some lunch, when the alleged exposure took place. "I saw the top half of his penis, thereafter I shielded my eyes," Russell said. Russell would label the incident as horrific and described her crying as uncontrollable.
Russell told The Age about her story of Gayle exposing his genitals. Her story would lead to other articles being published by other publications the likes of The Sydney Morning Herald and The Canberra Times in 2016. These published articles led to Gayle taking legal action against Fairfax Media, claiming the articles were not only malevolent but also untrue' (Meade 2017).
'In October a four-year jury found and believed that Fairfax had failed to deliver an acceptable defence of truth, regarding the three allegations levied against the cricketing megastar. With the allegations being Gayle intentionally exposing his genitals, indecent exposure and indecently proposing Russell' (Whitbourn 2018).
'Justice McCullum claimed the imputations were serious and deemed them detrimental to Gayle's reputation in his professional life as a cricketer. That the attribution of the false accusations was very damaging to Gayle's reputation. During the trial, McCallum proclaimed that she agreed that agreed that Gayle and his reputation had been significantly hurt by the publication of the series of articles. McCallum commented that the articles would have sent reverberations amongst the cricketing world, including fans, players and officials. As well as adding that the evidence on hurt feelings was found to be surprisingly compelling' (Casben 2018).
麦卡勒姆法官声称,这种指责是严重的,并认为它们损害了盖尔作为板球运动员的职业生涯的声誉。诬告对盖尔的名誉造成了很大的损害。在审判期间,麦卡勒姆宣称她同意,同意这一系列文章的发表严重损害了盖尔和他的声誉。麦卡勒姆评论说,这些文章会在板球界引起反响,包括球迷、球员和官员。他还补充说,关于伤害感情的证据被发现是惊人地令人信服的"(Casben 2018)。
'After emerging victorious from his lawsuit, Gayle admitted that trial had taken an emotional toll on him and that it was very hard and emotional to have his name criticised in this manner. He also stated it was his first time in court and he is relieved that the public got to hear what actually transpired. Gayle also commented that it was never about the money "I'm not really worried about the money to be honest with you. It was more about the character and that damage it has put towards my name," he said' (Daly & Hoerr 2017).
Fairfax claimed they would launch an immediate appeal, as they believe that did not receive a fair trial. 'Fairfax believed that there have been overwhelming grounds for the judge to discharge the jury and should have ordered a new trial. Fairfax made the argument that Gayle's barrister launched a full-throttled attack on Ms Russell and her credibility during his closing statement' (Scheikowski 2019).
The legal system in Australia now faces new challenges as there are currently no specific consumer laws to govern the legal risks, such as false and misleading content, or damage to reputation. It is therefore understandable that we are all more vulnerable to the threat of defamation action.
However, in the Gayle defamation case, it was Australia's largest media company Fairfax, who is governed by strict defamation laws, yet blatantly published malicious articles, that brought a defamation trial against them. This case demonstrates why publishers, writers and authors must work within defamation laws, not only to mitigate damage to their credibility, but also to protect vulnerable individuals from exposure to defamatory material.
然而,在盖尔诽谤案中,是澳大利亚最大的媒体公司费尔法克斯(Fairfax)对他们提起了诽谤诉讼。费尔法克斯受到严格的诽谤法的约束,但却公然发表恶意文章。这个案例说明了为什么出版商、作家和作者必须在诽谤法的范围内工作,不仅是为了减轻对他们的信誉的损害,而且也是为了保护脆弱的个人免受诽谤材料的伤害。
Reference List参考文献表
Armstrong Legal DEFAMATION IN VICTORIA, Armstrong Legal, accessed 27 November 2020, https://www.armstronglegal.com.au/commercial-law/vic/defamation-in-victoria/#:~:text=Criminal%20defamation%20in%20Victoria&text=The%20penalty%20for%20the%20offence,imprisonment%20increases%20to%20two%20years.
Casben L (3 December 2018) 'Chris Gayle awarded $300,000 in defamation damages against Fairfax Media', ABC News, accessed 1 December 2020, https://www.abc.net.au/news/2018-12-03/chris-gayle-awarded-300,000-in-defamation-case-against-fairfax/10577182
Daly N, Hoerr K (30 October 2020) 'Chris Gayle wins 'emotional' defamation suit, while Fairfax says it 'did not get a fair trial', ABC News, accessed 1 December 2020, https://www.abc.net.au/news/2017-10-30/chris-gayles-defamation-suit-against-fairfax-media/9099610
Karp P, Taylor J (24 November 2019) 'Australia's 'unworkable' defamation laws: what the government's changes could mean', The Guardian, accessed 28 November 2020, https://www.theguardian.com/law/2019/nov/24/australias-unworkable-defamation-laws-what-the-governments-changes-could-mean
Meade A (25 October 2017) 'Masseuse says Chris Gayle exposed himself in 'horrific' incident', The Guardian, accessed 30 November 2020, https://www.theguardian.com/media/2017/oct/25/masseuse-says-chris-gayle-exposed-himself-in-horrific-incident
Osborne P, Sanda D (27 July 2020) 'Overhaul for Australia's defamation laws', 7News, accessed 28 November 2020, https://7news.com.au/politics/law-and-order/overhaul-for-australias-defamation-laws-c-1194795
Rigby B (18 March 2018) 'Australia's defamation laws are failing women who want to say #MeToo', The Sydney Morning Herald, accessed 28 November 2020, https://www.smh.com.au/lifestyle/life-and-relationships/australia-s-defamation-laws-are-failing-women-who-want-to-say-metoo-20180504-p4zddn.html
Scheikowski M (16 July 2019) 'Fairfax loses Chris Gayle defamation appeal', 7 News, accessed 2 December 2020, https://7news.com.au/news/crime/fairfax-loses-gayle-defamation-appeal-c-289444
The Parliament of Victoria (2005) Defamation Act 2005 [PDF], The Parliament of Victoria, Victoria
Whitbourn M (3 December 2018) 'Chris Gayle awarded $300,000 in defamation case against Fairfax Media', The Sydney Morning Herald, accessed 30 November 2020,
https://www.smh.com.au/national/chris-gayle-awarded-x-in-defamation-case-against-fairfax-media-20181203-p50jum.html
以上是澳洲essay范文参考,留学生论文相关专业范文素材资料,尽在本网,可以随时查阅参考。本站也提供多国留学生课程作业写作指导服务,如有需要可咨询本平台。