如何写好一篇essay?写Essay可能是大学申请流程中,最让人头疼的部分了,但也可能是唯一一项学生可以完全自我把控的部分,也是申请流程中最后一个提升机会。到底什么样的文章称得上是一篇优秀的essay?本文将为大家详细讲解相关疑点,一定要阅读参考哦。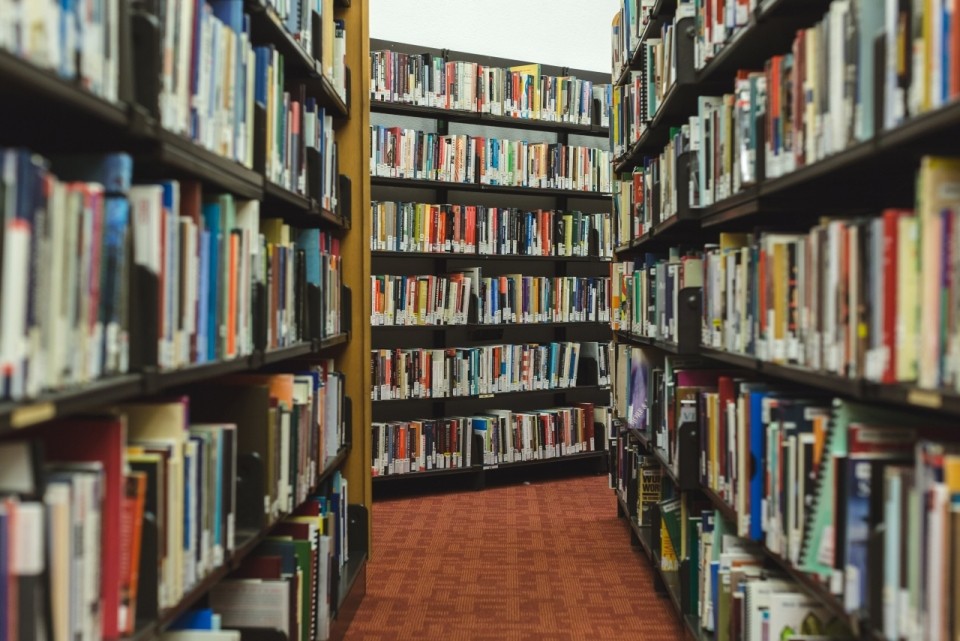 一、高质量的essay要具备什么要点
1.故事性!故事性!故事性!重要的事情说三遍!故事的语言一定要生动自然!
2.脉络一定要清晰,故事的发展走向要自然顺畅,观点明确,例证真实。
3.开头绝杀,正文生动,结尾升华!
二、essay范文案例解析
这里为大家解析一篇范文,essay题目"Breaking Into Cars",正文如下:
I had never broken into a car before.
以前我从来没有试过"破车而入"。
We were in Laredo, having just finished our first day at a Habitat for Humanity work site. The Hotchkiss volunteers had already left, off to enjoy some Texas BBQ, leaving me behind with the college kids to clean up. Not until we were stranded did we realize we were locked out of the van.
当时我们在Laredo,刚刚结束了我们在仁人家园(一个国际慈善组织)工作的第一天。志愿者们已经离开去吃德州烤肉了,只剩下我和一些大学生负责最后的清扫。直到最后我们被困在这的时候,我们才意识到自己被锁在房车外了。
Someone picked a coat hanger out of the dumpster, handed it to me, and took a few steps back.
有人从垃圾箱里捡了一个衣架,递给我,然后后退了几步。
"Can you do that thing with a coat hanger to unlock it?"
"你能用那个衣架开锁吗?"
"Why me?" I thought.
"为什么是我?"我心想。
More out of amusement than optimism, I gave it a try. I slid the hanger into the window's seal like I'd seen on crime shows, and spent a few minutes jiggling the apparatus around the inside of the frame. Suddenly, two things simultaneously clicked. One was the lock on the door. (I actually succeeded in springing it.) The other was the realization that I'd been in this type of situation before. In fact, I'd been born into this type of situation.
与其说是因为乐观,不如说是觉得好玩,反正最后我还是决定尝试下。我把衣架滑到窗户的密封处,就跟我之前从犯罪电视剧里看的一样,然后花了几分钟抖动内部框架周围的装置。突然,两件事情同时响了。一是门锁(我确实成功打开了),另外一个就是我突然意识到我之前遇到过这种情况。事实上,我就是在这样的环境下成长的。(准备引出正文了)
My upbringing has numbed me to unpredictability and chaos. With a family of seven, my home was loud, messy, and spottily supervised. My siblings arguing, the dog barking, the phone ringing—all meant my house was functioning normally. My Dad, a retired Navy pilot, was away half the time. When he was home, he had a parenting style something like a drill sergeant. At the age of nine, I learned how to clear burning oil from the surface of water. My Dad considered this a critical life skill—you know, in case my aircraft carrier should ever get torpedoed. "The water's on fire! Clear a hole!" he shouted, tossing me in the lake without warning. While I'm still unconvinced about that particular lesson's practicality, my Dad's overarching message is unequivocally true: much of life is unexpected, and you have to deal with the twists and turns.
我的成长经历已经使我对不可预知的事和混乱的事麻木了(全文论点)。作为一个有着7个孩子的家庭,我们家充斥着吵闹、混乱和不稳定。兄弟姐妹们在争吵、狗在叫、电话在响……所有这些都是我们家的常态。我的父亲,一名退役海军飞行员,一半时间他都不在家。当他在家的时候,他对我们的管教就如同教官一样。9岁的时候,我学会了如何从水的表面清理燃烧着的油。我父亲认为这是一个非常重要的生存技能——你懂的,以防我的航空母舰被击沉!"水上着火了!迅速清理!"他大喊着,并且没有任何警告地把我扔进湖里。尽管我一直不相信这种特殊训练的实用性,但是事实证明我父亲那些包罗万象的知识是正确的:生活中有太多不可预知的事情,你必须去应对这些波折。
Living in my family, days rarely unfolded as planned. A bit overlooked, a little pushed around, I learned to roll with reality, negotiate a quick deal, and give the improbable a try. I don't sweat the small stuff, and I definitely don't expect perfect fairness. So what if our dining room table only has six chairs for seven people? Someone learns the importance of punctuality every night.
在我的家庭里,生活很少会按计划进行。带着一点被忽视,又有一点被逼迫着的感觉,我学会了跟现实打交道,迅速地进行协商,并对不可能的事进行尝试。我不会因为小事而担心,而且我也绝对不会要求完全的公平。试想一下如果你们家的餐厅只有6把椅子但是却有7个人怎么办?某人因此学会了每晚准时的重要性。
But more than punctuality and a special affinity for musical chairs, my family life has taught me to thrive in situations over which I have no power. Growing up, I never controlled my older siblings, but I learned how to thwart their attempts to control me. I forged alliances, and realigned them as necessary. Sometimes, I was the poor, defenseless little brother; sometimes I was the omniscient elder. Different things to different people, as the situation demanded. I learned to adapt.
但是比起守时和对抢椅游戏的特殊喜爱,我的家庭生活更多地教给我如何在自己没有能力的情况下生存。成长过程中,我从来没有控制过我的哥哥姐姐们,但是我知道如何打消他们控制我的念头。我跟我的兄弟姐妹们结盟,并在必要的时候更换盟友。有时候,我是弱小、缺乏保护的小弟弟;有时候,我是无所不知的大哥哥。根据环境的要求,对不同的人做不同的事。我学着调整自己。
Back then, these techniques were merely reactions undertaken to ensure my survival. But one day this fall, Dr. Hicks, our Head of School, asked me a question that he hoped all seniors would reflect on throughout the year: "How can I participate in a thing I do not govern, in the company of people I did not choose?"
那时候,这些技能只是确保我能顺利生存下来的反应而已。但是今年秋天的某一天,我们的校长Dr.Hicks问了我一个问题,这个问题是他希望所有高三的学生这一年都能反思的问题:"在一个不是由我选择员工的公司,我如何参与到一件我没有管理的事情中?"
The question caught me off guard, much like the question posed to me in Laredo. Then, I realized I knew the answer. I knew why the coat hanger had been handed to me.
这个问题让我措手不及,就像我在Laredo遇到的事情一样。随后,我意识到我知道答案。我知道衣架为什么被扔给了我。
Growing up as the middle child in my family, I was a vital participant in a thing I did not govern, in the company of people I did not choose. It's family. It's society. And often, it's chaos. You participate by letting go of the small stuff, not expecting order and perfection, and facing the unexpected with confidence, optimism, and preparedness. My family experience taught me to face a serendipitous world with confidence.
在我的家庭里,作为一个年纪在中间的孩子,我就是那个没有管理权、对人员没有选择权的公司里里的重要参与者。它是家庭,它也是社会。通常, 场面都是混乱的。你通过不在意细枝末节、不期望秩序和完美以及用自信、乐观和有准备的心态面对未知事情的态度参与其中。我的家庭经历教会我用信心面对一个处处有意外的世界。
图片
解析:这篇文章突出在哪?
1. 一个开放式的开头吸引人的视线。
"I had never broken into a car before."这段话只有短短的8个字,但是包含了很多重要的信息:场景设置(站在车边准备"破车而入")传递出了作者想打破壁垒的想法(他可能是第一次做违法的事情),并且还有点令人对故事走向产生好奇。
2. 正文部分细节具体,故事性强
志愿者去吃"Texas BBQ"而不是dinner或food,从dumpster里找出衣架、以及活动衣架的时候用"jiggles"而不是"move"这些描写都非常具体且生动,再加上内心活动的刻画,使读者更能够想象得出当时的窘境。
3. 由一个小意外自然引入更深层次的角度
在这篇essay中作者不仅是要描写被锁在车外的经历,更由此凸显出自己经历丰富、应对突发事件能力强的特质,以小见大。
4. 用具体的例子来对抽象的观点进行阐释
正文的一个重要观点是"My upbringing has numbed me to unpredictability and chaos."而unpredictability and chaos是抽象的,所以作者用自己的家庭成长经历来具体表达这一观点。
5. 少量幽默和随意的语言让文章更接地气
在描写从小父亲对自己特殊的教育方式的时候,作者的语言更加随意幽默还带有一点吐槽。
6. 结尾自然地过渡到未来
过去的经历、现在的成熟以及清晰的自我认知是所有成功essay都具备的关键要素。作者自然地将自己的成长经历与现在的遭遇以及自己的生活态度联系在了一起,展现出了一个成熟上进有潜力的大学生形象。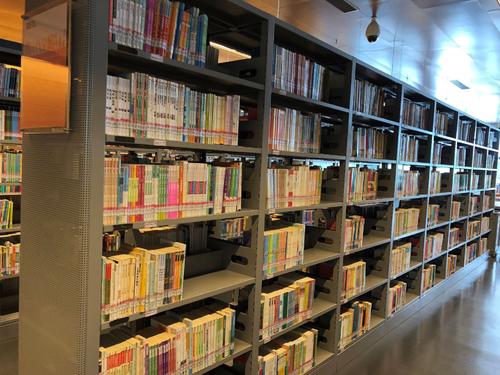 三、优秀essay范文参考
I remember my hands trembling as I clenched the scissors, and my mother's gorgeous locks fell to the ground − I was six years old. Compelled to quit her studies after marriage, my mother resumed her masters in [course] after ten stifling years. With my father's solitary income going into tuition for my mother, sister and me, a proper haircut was a wasteful luxury. My parents shielded us from their struggles, but the gravity of our situation hit home as I cut my mother's hair.
我记得当我握紧剪刀的时候,我的手在颤抖,我母亲的漂亮的头发掉在了地上——那时我才六岁。我母亲在婚后被迫退学,在沉闷的十年后重新攻读[课程]硕士学位。由于我父亲独自一人的收入要支付我母亲、姐姐和我的学费,理个像样的发型成了一种浪费的奢侈。我的父母在他们的挣扎中保护我们,但当我给母亲剪头发时,我们的处境的严重性击中了要害。
When my mother finally cleared her examinations, I expected things to change. Instead, she declined lucrative offers to join public-services, catering to marginalized populations through [country's] public healthcare system. My parents unwavering desire to lead a life of meaning, fuelled my own. Over the course of my journey, I have carved my own path to making a difference – one of spreading my ideas and impact, beyond what I could accomplish alone. I would like to share how three transformative experiences, starting over a decade ago, have progressively shaped this lifelong approach.
当我的母亲终于通过了她的考试时,我以为事情会有所改变。相反,她拒绝了参加公共服务的高薪邀请,通过(国家的)公共医疗体系来满足边缘化人群的需求。我父母要过有意义的生活的坚定愿望,激励了我自己。在我的人生旅途中,我开辟了一条与众不同的道路——一条传播我的思想和影响的道路,这是我一个人无法完成的。我想与大家分享的是,十多年前开始的三种转变性的经历,是如何逐渐塑造了这一终身方式的。
At 13, I was devastated to see my sister's tiny frame shake violently as she coughed from asthma. What affected me most was learning that we had all contributed to these respiratory problems, by making [city] the most polluted city in the world.
I refused to remain a silent spectator and started an environment club, [club], at school. Digging-up compost pits and conducting tree-plantation drives, our team explored every opportunity to make our premises greener. The efforts of our small 10-member team indicated to me the potential to spur larger change by motivating all 1500 students to step-up. Our idea to achieve this, by integrating environmental-awareness within our curriculum, was dismissed by the administration for lack of resources. Undeterred, I started writing applications to garner financial support, and within months, led our team to the first place in a national competition. The $15K we won infused both resources and enthusiasm to implement our eco-friendly curriculum.
Juggling my graduation-examinations and endless hours of organizing activities for the entire school, we grew [club] five-fold. Students stepped-up to expand our efforts, from transitioning our school to using solar energy to organizing large-scale zero-waste campaigns. 'Exponential' was no longer just a graph I studied, I could tangibly see my impact multiplying by mobilising individuals around me.
Eager to replicate our success beyond school, I initiated environmental workshops for children from urban-slums in [city].
"Boys don't need to save money for dowry, do they not have to conserve environmental resources either?" asked 11-year old [name]. Half-way into my first workshop, my analogy of saving money to explain the concept of conserving environmental resources, had derailed my session-plan.
Having witnessed the consequences of gender-disparity in my own childhood I started my non-profit [non-profit], during college, to promote holistic life-skills education to uproot such evils. I was happiest spending weekends in community-centres and public-classrooms, with my team of student-volunteers, conducting activity-based workshops for hundreds of children. I vividly remember when, beaming with pride, [name] told me that she had saved enough money to buy her house. She not only grasped complex concepts of banking and savings, but acknowledged herself as a financially-independent female – albeit in a game of Monopoly!
By graduation, we grew to a 20-member team and reached 1,000+ children. However, once I moved to join Investment-Banking, our student-volunteer model disintegrated and fundraising for a full-time team seemed impossible. While struggling to sustain momentum, I saw a class-teacher enthusiastically taking initiative to support our program, during a workshop. Watching her, it struck me that scaling-up [non-profit] was not the only way to further impact.
pullquote align=left text="Over the course of my journey, I have carved my own path to making a difference – one of spreading my ideas and impact, beyond what I could accomplish alone."}
Restructuring our workshops into a comprehensive curriculum, we showcased it to the state academic department. Winning their support, we trained 100 public-school teachers and principals to deliver the program. Within two years, these teachers extended our program to 10,000 children and even co-opted their colleagues. Their efforts reaffirmed my conviction that enabling change-agents at a systemic-level could accelerate impact at scale.
To steer my journey in this direction, I decided to quit my investment-banking job in [country] and return to [country]. Forgoing the financial comfort I was finally providing my family weighed on me, but I chose to follow my heart. I joined [foundation], a philanthropy focused on driving systemic change to tangibly impact India's education landscape.
Innovative, low-cost teaching-aids developed by [company], my [foundation] portfolio-organisation, drastically improved learning for children in rural classrooms. However, their low-monetization potential generated minimal funder interest, threatening their existence. Their question, "How will we serve these children, when we can barely stay afloat?" echoed my own struggles at [non-profit].
Collaborating with the [state] government, I helped [company] reduce costs through subsidies and extend their program to 40,000 students. I was leading large-scale projects with public systems at [foundation], but I realized that empowering social-enterprises such as [company] to drive systemic change could create ripple-effects throughout the ecosystem.
Today, non-profit social-enterprises in India fail to reach their potential, owing to lack of financial and strategic support - the largest remains 1/100th the size of its global peers. So, I took on the mandate to launch an Accelerator within [non-profit], to ensure this support, even though this meant leaving my team and starting out alone. My path was uphill, given [non-profit's] strategic shift towards working directly with governments − the initiative was peripheral for every decision, be it budget-allocations or team-building.
The eagerness of portfolio-organizations in leveraging every support opportunity kept me going. Months of co-creating monetization strategies and facilitating government meetings paid off, in one instance, enabling immense expansion for the portfolio-organization to reach 800,000 children. Such successes helped evangelize our potential and we are now raising an independent fund to support 30 entrepreneurs to help transform education for 5M children.
My ten-year-old self wouldn't believe just how far I have come – my hands no longer shake when I take decisive actions, whose outcomes I cannot always predict. Striving to continually widen my impact has helped me progress from empowering school-students to supporting social-entrepreneurs, towards enabling an entire ecosystem of social change-makers.
Battling one constant challenge throughout, that of inadequate resources, has highlighted how social-finance could be the 'driving-force' towards my goal. Most importantly, I have learnt that beyond individual efforts, by spearheading thought-leadership and global alliances, I can mobilize the entire ecosystem, catalyzing robust social-investment markets in India.
与资源不足这一始终存在的挑战作斗争,突显出社会融资可能成为我实现目标的"驱动力"。最重要的是,我认识到,除了个人努力,通过领导思想领导力和全球联盟,我可以调动整个生态系统,在印度催化强大的社会投资市场。
My friend [name] described how assimilating diverse perspectives through the case-method at HBS helped him understand nuances of business across cultures, while the vibrant community provided access to global networks. HBS equipped him to launch and grow his company across eight emerging economies, through partnerships with local entrepreneurs. Similarly, I am convinced that the ideas, experiences and relationships built at HBS will help me realize my vision where every [club], [non-profit] and [company] can go on to create the change it aspires to.
我的朋友(姓名)描述了在哈佛商学院通过案例法吸收不同观点如何帮助他理解跨文化商业的细微差别,而充满活力的社区提供了进入全球网络的途径。哈佛商学院帮助他通过与当地企业家的合作,在8个新兴经济体创建并发展了自己的公司。同样,我也相信,在哈佛商学院建立的理念、经验和关系将帮助我实现我的愿景,即每个[俱乐部]、[非营利组织]和[公司]都可以继续创造它渴望的改变。
本站相关栏目有非常多的essay范文,有的还有解析,想看更多范文的同学可以去网站上扒,把范文打印出来分析分析结构、学学表达什么的,不过记得一定不要抄啊。如果有作业写作需求,可以在线咨询。