本文是MBA专业的留学生Essay范例,题目是"A Study on the Impact of Human Resource Outsourcing on Firm Performance(人力资源外包对企业绩效的影响研究)",随着全球化的到来,许多商业公司正处于扩张的边缘。为了应对日益激烈的竞争,外包已被用作一种工具,这已成为当今商业世界的现实。它无疑是发达国家、发展中国家和欠发达国家发展最快的产业之一。在过去的二十年里,一些重要行业的外包水平显著提高。Mol(2007)发现了影响全球化和技术变革的三波外包浪潮:

Introduction介绍
With the advent of globalization, many business firms are in the verge of expansion. To cope up with the ever-growing competition, outsourcing has been used as a tool and this has become a reality of the business world today. It is undoubtedly one of the fastest growing industries in the developed, developing and under developed economies. The level of outsourcing has increased phenomenally across some of the prominent sectors in the last two decades. Mol (2007) finds three waves of outsourcing which have affected globalization and technological changes:
a) Manufacturing Processes Outsourcing,
b) Information Technology Outsourcing, and
c) Business Process Outsourcing.
Outsourcing of HR activities draws everyone's attention. Experts see outsourcing as a key trend that is going to shape the future of HR (Cooke et al, 2005). They envision HR as focusing more on the strategic activities of the organization than on mere administrative functions. These administrative and transactional operations which are performed internally can be left to the third party suppliers.
人力资源活动外包引起了大家的关注。专家认为外包是一个关键趋势,将塑造人力资源的未来(Cooke et al, 2005)。他们认为人力资源更多地关注组织的战略活动,而不仅仅是行政职能。这些在内部执行的管理和事务操作可以留给第三方供应商。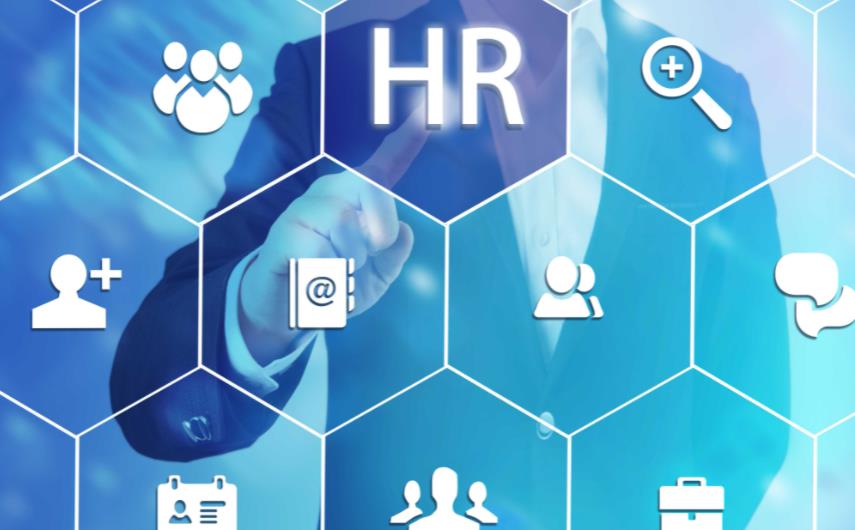 The outsourcing of HRM activities and services, for example payroll management and benefits, has been going on for several years. This study attempted to examine the relationship among organizational characteristics, market variables, Amount of HRO and firm performance by empirically testing the association. The study also investigated which HR activities were outsourced more and at what management level.
Rationale for Outsourcing外包的理由
Organizations are well aware about the advantages of what they make and what they buy. A number of empirical studies have supported the belief that the HRO trend is beneficial to the organizations (Gainey and Klaas, 2003; Wahrenburg et al., 2006). Some other studies point out that HR outsourcing is not just restricted to mere transactional HR activities like payroll administration, records management, and benefits management (Greer et al., 1999), but many transformational and strategic HR activities like training programs, recruitment and selection of professionals and manpower planning are also outsourced.
企业非常清楚他们所生产和购买的产品的优势。许多实证研究都支持人力资源管理趋势有利于组织的观点(Gainey and Klaas, 2003;Wahrenburg等人,2006)。还有一些研究指出,人力资源外包不仅仅局限于薪酬管理、记录管理和福利管理等事务性人力资源活动(Greer et al., 1999),还包括许多转型和战略人力资源活动,如培训项目、招聘和挑选专业人士,以及人力策划,亦会外判。
Review of literature回顾文献
Klaas, McClendon and Gainey (2001) studied the relationship between organizational characteristics and the HRO decision. The eight organizational characteristics included: Idiosyncratic HR practices, HR strategic involvement, Positive HR Outcomes, Promotional Opportunities, Demand Uncertainties, Pay level, Firm size and Outsourcing by competitors. They split the Amount of HRO reliance into four factors using Principal Component Analysis: HR generalist activities, transactional activities such as payroll, human capital activities such as training, and recruitment & selection.
Klaas, McClendon和Gainey(2001)研究了组织特征与人力资源管理决策之间的关系。这八个组织特征包括:特殊的人力资源实践、人力资源战略参与、积极的人力资源成果、晋升机会、需求不确定性、薪酬水平、公司规模和竞争对手的外包。他们使用主成分分析将人力资源管理的依赖程度分为四个因素:人力资源通才活动、交易活动(如工资发放)、人力资本活动(如培训)以及招聘和选择。
Billah, and Chowdhury (2012) studied the current state of HRO in the telecommunication sector in Bangladesh. They tried to study the issues of when and under what conditions HRO contributes value to the companies by identifying the relationship between environmental and organizational characteristics that affect HR department's performance and how HRO mediates the relationship in that sector. The results of this study showed partial significance of HRO.
Gaps in Literature文学上的差距
Based on the extensive literature review, the following gaps emerged, which are not only intuitively appealing but also well rooted in the literature.
通过广泛的文献回顾,发现了以下的差距,这些差距不仅在直观上吸引人,而且在文献中根深蒂固。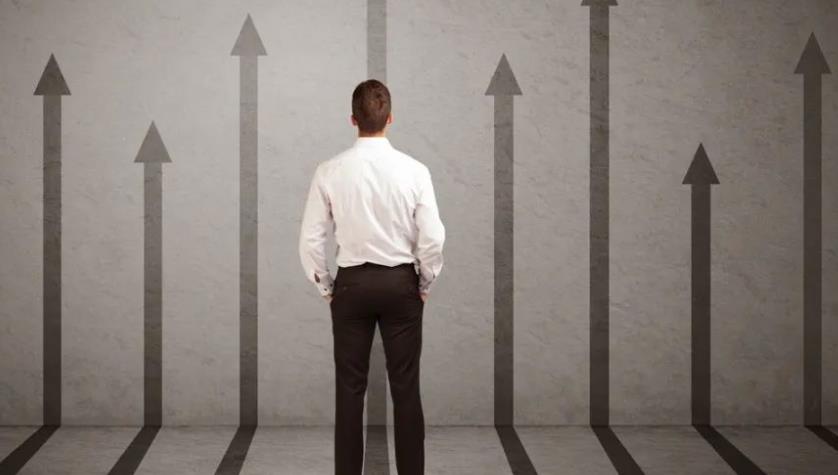 Not many studies have been empirically conducted using both TCE and RBV theoretical perspectives. Hence, studying these two important theories will give a better picture about the outsourcing of core (strategic) and non-core (transactional) HR activities.
Most of the studies on HRO have focussed only on taking the HR activity as a whole without considering differences at the top, Middle and lower management levels. We are arguing that the basis for outsourcing decisions of HR activities at different levels like top management, Middle management and lower management will vary across and within organizations. Therefore, in this study, we will be focussing on Amount of HRO, i.e., outsourcing of HR activities at the top, Middle and lower management levels.
目前关于人力资源管理的研究大多集中在将人力资源管理活动作为一个整体来看待,而没有考虑到高层、中层和低层管理之间的差异。我们认为,不同层次的人力资源活动外包决策的基础,如高层管理、中层管理和低层管理,在组织内部和内部会有所不同。因此,在本研究中,我们将重点关注人力资源管理的数量,即人力资源外包活动在高层、中层和低层的管理水平。
There are very few studies that empirically investigated the effect of organization characteristics and market variables on HRO. This will be explored in detail in the present study
Objectives of the Study
To empirically study the HR outsourcing of core and transactional activities using TCE and RBV theories.
To study the influence of organizational characteristics and market variables on HRO.
To study the effect of Amount of HRO on performance of firms.
Research Methodology
The research is totally based human resource outsourcing on firm performance.
Sample Selection样本的选择
The quality of data depends on the quality of the respondents and their responses. It is one of the important attributes of the research to have good quality data for which the respondents are expected to have considerable knowledge on the subject matter (Quesada, 2004). For this study, efforts have been made to ensure that the respondents to whom the questionnaire was sent had sound knowledge in the HRO and firm performance of their organizations
数据的质量取决于应答者的质量和他们的答复。研究的一个重要属性是拥有高质量的数据,受访者预期对该主题有相当多的知识(Quesada, 2004)。在本研究中,已作出努力,以确保被发送问卷的受访者对其组织的人力资源管理和公司绩效有良好的知识
Size
A sample size of 400 HRO respondents was chosen among those who working in organization.
Research Approach
Quantitative approach is used for data Collection
Hypothesis
H1: Firms that provide superior promotional opportunities to their HR staff compared to other firms in their industry segment, their reliance on both HRO-Transactional and HRO-Core activities will be lower.
H2: In firms facing substantial labour Demand Uncertainties across seasons, reliance on Amount of HR outsourcing will be higher.
H3: There exists an inverse relationship between firm size and reliance on Amount of HRO
H4: Organizational characteristics are related to the Amount of HRO.
H5: Reliance on HRO will be positively related to the degree to which a firm's major competitors are seen as relying on HRO.
H6: There exists a positive relationship between Amount of HRO and Firm Performance.
Conclusions结论
This study has attempted to shed more light on the relationships between dimensions of organizational characteristics viz., strategic HR involvement, demand uncertainties, cost pressures, pay and firm size and amount of HRO – Core and Transactional activities and firm performance viz., financial, innovation and stakeholders' performance in India. This study has made two significant contributions.
本研究试图更清楚地了解这一维度之间的关系即组织特点,战略人力资源参与,需求的不确定性,成本压力,工资和公司规模和数量的HRO -核心和事务活动和公司绩效即。,在印度金融、创新和利益相关者的表现。本研究作出了两个重大贡献。
In this study we have successfully made an attempt to bring together the organizational characteristics, amount of HRO and the firm performance in one single model. We have argued that the basis for outsourcing decisions of HR activities at different levels like top management, middle management and lower management will vary across and within organizations.
在本研究中,我们成功地尝试将组织特征、人力资源管理数量和企业绩效放在一个单一的模型中。我们认为,不同层次的人力资源活动外包决策的基础,如高层管理、中层管理和低层管理,在组织内部和内部都是不同的。
留学生论文相关专业范文素材资料,尽在本网,可以随时查阅参考。本站也提供多国留学生课程作业写作指导服务,如有需要可咨询本平台。