本文是人力资源专业的Essay范例,题目是"Different Models of Change Management(变更管理的不同模型)",本文对改变管理的不同模型进行了批判性讨论,重点讨论了Kurt Lewin(1958)、John Kotter(1995)和Tom Peters和Robert Waterman开发的麦肯锡7S模型(1982)提出的模型。

Introduction介绍
This paper provides a critical discussion of the different models of change management with a focus on the models proposed by Kurt Lewin (1958), John Kotter (1995) and the McKinsey 7S model (1982) developed by Tom Peters and Robert Waterman.
Understanding Change理解变化
Given the wide diversity in the nature and type of change experienced by individuals and organisations, no single definition of change exists. However, there is a general consensus that change is a constant feature of organisational life (Bamford and Daniel, 2005), and that it is constantly increasing in terms of its frequency, magnitude and unpredictability (Burnes, 2009). Jones (2007) defined organisational change as the way in which organisations move from one state to another to increase their effectiveness, and Greenan (2003) stated that it involves a re-distribution of power, information and skills. Similarly, Saif et al (2013) assert that effective change management is essential for organisational development and ultimately survival, and yet studies have shown that around 60% of change initiatives fail (CIPD, 2015)
由于个人和组织所经历的变化在性质和类型上具有广泛的多样性,因此没有单一的变化定义。然而,有一个普遍的共识,即变化是组织生活的一个恒定特征(Bamford和Daniel, 2005),而且它在频率、量级和不可预测性方面不断增加(Burnes, 2009)。琼斯(2007)将组织变革定义为组织从一个国家转移到另一个国家以提高其效率的方式,而格林南(2003)指出,组织变革涉及权力、信息和技能的重新分配。类似地,Saif等人(2013)断言,有效的变革管理对组织发展和最终生存至关重要,但研究表明,大约60%的变革计划失败(CIPD, 2015)。
Signi¬cant work has been done to characterise the nature of change, the forces that drive it and the processes through which it can be achieved, and this has resulted in a number of models and theories that claim to capture change (Saif et al, 2013).
All approaches, however, are dependent to some extent on the wider strategic and environmental context in which an organisation operates. According to Pettigrew et al (1992) this context is the 'why and when' of change and takes account of the external context such as the current political, economic and social environment, and also the internal contextual factors such as organisational culture, structure and capabilities.
Lewin's 3 Step Change Model卢因的3步改变模型
One of the most widely recognised of these change models was provided by Kurt Lewin (1958) who became the pioneer of planned change with the introduction of his "three-step change model" in the 1950s.
这些变化模型中最被广泛认可的是Kurt Lewin(1958),他在20世纪50年代引入了他的"三步变化模型",成为计划变化的先驱。
The steps in this model include: 'unfreezing'- where the current equilibrium is destabilised to allow any old behaviours to be discarded and the desired new behaviours to be adopted; 'moving' - where individuals are supported to move from less acceptable to more acceptable behaviours through different change initiatives; and 're-freezing' - where the new behaviours become embedded in every-day practice to allow stability at a new equilibrium as shown in Figure 1:
According to Cameron and Green (2009), Lewin's model provides a useful tool for those considering organisational change, particularly when used in conjunction with his force field analysis technique which provides a focus for management teams to debate the resisting and driving forces for change. They claim that through using this model, a team can quickly move on to identifying the next steps in the change process.
根据Cameron和Green (2009), Lewin的模型为那些考虑组织变革的人提供了一个有用的工具,特别是当与他的力场分析技术结合使用时,该技术为管理团队辩论变革的阻力和驱动力提供了一个焦点。他们声称,通过使用这个模型,团队可以快速地转移到确定变更过程中的下一个步骤。
However, Lewin's model has attracted major criticism in that it assumes that organisations operate within a stable environment, it is a 'top-down' approach, and fails to give consideration to issues around organisational power and politics (Burnes, 2004). In addition, its linear approach has been found to be too inflexible in certain scenarios such as in times of instability and uncertainty in the external and internal environment (Bamford and Forrester, 2003). In addition, it has been claimed that such a model is only relevant to incremental and isolated change projects which therefore makes it unable to tackle transformational change (Dawson, 1994).
Kotter's 8 Step Model科特的8步模型
Lewin's model has been adapted and re-created in many different forms (McWhinney, 1992). In particular, the work of John Kotter (1995) can easily be mapped against Lewin's model (Higgs and Rowand, 2005), but instead provides a more practical eight-step approach to change management (Todnem By, 2005).
Lewin的模型被改编和重新创造成许多不同的形式(McWhinney, 1992)。特别是,John Kotter(1995)的工作可以很容易地映射到Lewin的模型(希格斯和Rowand, 2005),但却提供了一个更实际的八步方法来进行变更管理(Todnem By, 2005)。
Kotter initially developed his change model by observing for-profit businesses, but it is claimed that it has applicability to public and third sector organisations also (Nitta et al, 2009).
Kotter's model was based upon his observations of the main mistakes made in organisations which were seeking to transform themselves and he proposed eight key steps to success (see Figure 2):
Within Kotter's model, the different steps are:
Step 1: Increase Urgency: according to Bond (2007) this first step is important in generating the 'activation energy' to start the process of change. External pressures can help to achieve this sense of urgency such as legislative forces or threat of new competition. Kotter (1998) claimed that failure to adequately complete this step is one of the most frequent causes of failure overall.
Step 2: Build the Guiding Team: with the sufficient power and influence to lead the change (Appelbaum et al, 2012).
Step 3: Get the Right Vision: that clearly articulates what the change is, why it is needed and how it will be achieved.
Step 4: Communicate Buy In: by telling all key stakeholders in a range of different ways the what, why and how of the change, so that they understand and support the change initiative.
Step 5: Empower Action: by facilitating individuals to support the change. Successful change usually requires sufficient resources to support and 'empower' the process (Fernandez and Rainey, 2006).
Step 6: Create Short Term Wins: and giving recognition for the work done. Short-term wins provide visible evidence that the change is worth it and justified. Acknowledging these successes builds morale and momentum whilst also gaining crucial buy-in (Gupta, 2011).
Step 7: Don't Let Up: consolidate the gains achieved and create further momentum by developing people as change agents (Appelbaum et al, 2012).
Step 8: Make it Stick: and anchor the change within the culture of the organisation. According to Fernandez and Rainey (2006), for change to be enduring, members of the organisation must incorporate the new practices into their daily routine.
Kotter's model is generally considered to provide a practical and logical approach to managing change, and has been found to have a high level of appeal amongst managers with it still being used extensively today (Cameron and Green, 2009). However, despite this it has been criticised for a number of reasons. One of the key criticisms is that there is a lack of 'follow through' and that it 'peaks too early' (Cameron and Green, 2004). Other critics suggest that this approach is based on an often unfounded assumption that individuals will resist change (Kelman, 2005), and that where resistance does occur, there is insufficient explanation of the reasons why (King and Anderson, 2002). In addition, Sidorko (2008) argues that Kotter makes no concessions to the fact that his model is ordered sequentially and that all steps must be followed. He claims that from his study of organisational change and the use of the model, there is often a need to build multiple guiding coalitions on multiple occasions which is something that Kotter fails to acknowledge.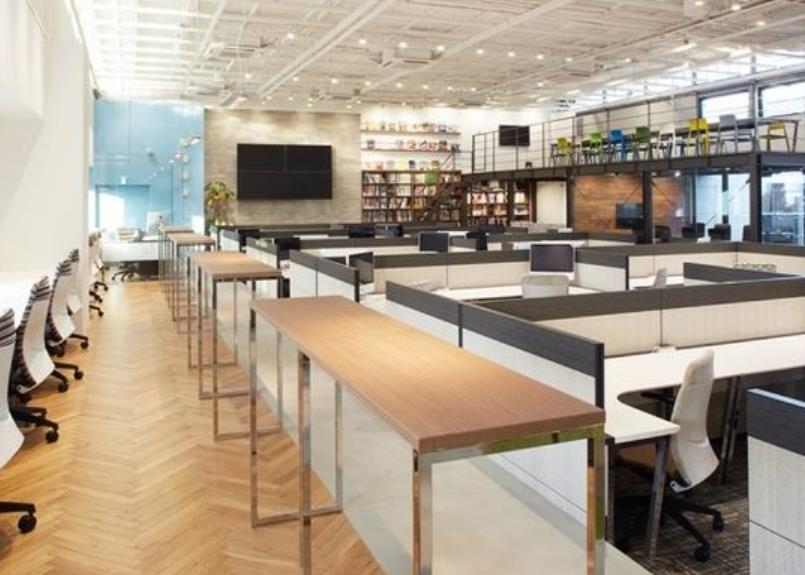 Both Lewin's and Kotter's models focus specifically on planned change and it is this factor that is the target of most criticism. It is claimed that their models are inadequate in a range of circumstances, particularly where the given change is just one of a multiplicity of changes happening within the organisation (Carnall, 2007).
Lewin和Kotter的模型都特别关注计划中的变化,而正是这个因素成为了大多数批评的目标。据称,他们的模型在一系列环境中是不充分的,特别是当给定的变化只是组织内发生的多种变化之一时(Carnall, 2007)。
Similarly, other critics argue that change cannot be viewed as a linear sequence which can be applied to processes that are in reality 'messy and untidy' (Buchanan and Storey, 1997).
McKinsey 7S麦肯锡7 s
The McKinsey 7S Model was developed in the early 1980s by Tom Peters and Robert Waterman. It is differentiated from other change theories as instead of proposing steps that must be taken in a particular order, the framework looks at the separate elements and how well they work and interact with each other). The 7S in the model describes the seven variables, termed 'levers' which form the framework (Peters and Waterman, 1982), as shown in Figure 3:
麦肯锡7S模型是由汤姆•彼得斯和罗伯特•沃特曼在20世纪80年代早期开发的。与其他变革理论不同的是,该框架不是提出必须按照特定顺序采取的步骤,而是着眼于独立的元素,以及它们如何工作和相互作用)。模型中的7S描述了构成框架的七个变量,称为"杠杆"(Peters and Waterman, 1982),如图3所示:
Strategy: which is the plan that is formulated to sustain competitive advantage
Structure: which is the way the organisation is structured and its reporting mechanisms
Systems: are the daily activities employees undertake to get the job done
Shared Values: are the organisation's core values that are demonstrated in the corporate culture
Style: refers to the leadership style adopted
Staff: are the employees
Skills: the skills and competencies of the individual employees.
'Shared Values' are located in the centre of the model, to highlight that these are central to the development of all the other critical components, and the seven interdependent factors which are categorised as either 'hard' or 'soft' elements. The hard elements are easier to identify and can be directly influenced including strategy, structure and systems. The soft elements are much less tangible and are more influenced by organisational culture.
One of the benefits of the model is that is can be used to understand how the different organisational elements are interconnected and so how a change in one area can impact on the others. To be effective, an organisation must have a high degree of internal alignment amongst all of the seven Ss - each must be consistent with and reinforce the others (Saif et al, 2013). In addition, according to Rasiel and Friga (2002), the benefits of the McKinsey 7S model include the fact that it provides a diagnostic tool for managers to identify areas that are ineffective and combines the rational and hard elements of organisations alongside the softer, more emotional elements.
该模型的好处之一是,它可以用来理解不同的组织元素是如何相互关联的,以及一个领域的变化如何影响其他领域。为了有效,一个组织必须在所有的七个s之间有一个高度的内部对齐-每个必须与其他一致并加强(Saif等人,2013年)。此外,根据Rasiel和Friga(2002)的说法,麦肯锡7S模型的好处包括,它为管理者提供了一个诊断工具,以识别无效的领域,并将组织的理性和硬元素与更软、更感性的元素相结合。
Criticisms of the McKinsey 7S model, however, claim that it does not offer any guidance on how to proceed once any areas of non-alignment have been identified (Grant, 2008). In addition, Bhatti (2011) argues that the model fails to take account of the importance of resources. Without additional resources such as finance,
information, technology, and the time, any change initiative cannot be effectively implemented (Higgins, 2005).
Discussion讨论
According to Sidorko (2008) all of these change models have a role to play in supporting organisational change, but advises that they must be implemented cautiously and complemented with effective leadership. He claims that without such leadership, the models are merely a strict prescription for change that may not fit the organisation's needs and which may result in more harm than good.
根据Sidorko(2008),所有这些变革模式都在支持组织变革中发挥作用,但建议必须谨慎实施,并辅以有效的领导。他声称,如果没有这样的领导,模型仅仅是一个严格的改变的处方,可能不适合组织的需要,可能导致弊大于利。
He claims that instead of applying such change models prescriptively, they should instead be used selectively and adaptively to accommodate the culture and environment of the organisation. This view is supported by Graetz and Smith (2010) who claim that in practice, it may be useful to account for contextual variables and adapt chosen change models accordingly.
MacBryde et al (2014) claim that change models such as those examined in this paper, are too abstract for practical application, and are generalised to the extent where they are at risk of missing the actual detail of what is happening. A further criticism of change management models in general, is that there is a lack of evaluation built into the process and yet critics claim that such evaluation is key to successful and sustainable change (Moran and Brightman, 2000).
Conclusion结论
In conclusion, this paper has provided a critical discussion of some of the most commonly cited change management models. It is evident that all three have been considered to have some practical benefit in terms of aiding the process of change in organisations and our understanding of it, and across all three models, it is clear that there is a high level of commonality amongst them.
总之,本文对一些最常被引用的变更管理模型进行了批判性的讨论。很明显,这三个模型都被认为在帮助组织的变革过程和我们对它的理解方面有一些实际的好处,在所有这三个模型中,很明显,它们之间有一个高水平的共性。
However they have all been subjected to criticism due to their abstract nature. It has been argued that they oversimplify the process of change, lack evaluation, and do not take sufficient account of the often turbulent business context and environment in which organisational change occurs. In addition, it is clear that no matter how robust the change model, it will be ineffectual unless complemented by effective leadership.
It has been proposed that given this, change models such as those provided by Lewin, Kotter and the McKinsey 7S, should be used as a guide rather than a panacea, and applied flexibly to best match the culture and environment of the organisation and the nature of the change itself.
有人提出,鉴于此,诸如Lewin、Kotter和麦肯锡7S提供的那些变革模型,应该作为一种指导,而不是灵丹妙药,并灵活应用,以最好地匹配组织的文化和环境以及变革本身的性质。
留学生论文相关专业范文素材资料,尽在本网,可以随时查阅参考。本站也提供多国留学生课程作业写作指导服务,如有需要可咨询本平台。