本文是人力资源专业的Essay范例,题目是"Improving Motivation Among Differing Staff Groups(提高不同员工群体的积极性)",商业环境中日益激烈的竞争使得人员管理成为组织观察的一个重要领域,并被认为是他们生存的必要条件(Panda, Pradhan和Mishra, 2014)。这实际上导致了为员工设计激励工具的需要(Salmela-Aro和Nurmi, 2004),因为他们被认为是组织最有价值的资产(Shaharuddin, 2013)。由于属于不同群体的员工受到不同激励因素的影响,管理者面临的挑战是为每个群体开发适合他们需求的单独的激励工具(Ozlen, 2014)。毕业实习生的动机水平影响易于集成(哈维和梅森,1996),运动技能学习的机会(里根,2010)和重要性的程度的工作分配给他们(戴维斯和Hertig, 2008),而单亲父母受到便利(克劳福德和财务独立(Wel and Knijn, 2007),他们得到了社交(Peacey, 2009)和追求高等教育(Gingerbread, 2012)的机会。相反,年长员工的动力来自工作和身体安全(Kanfer和Ackermann, 2004)、有趣和创造性的工作以及成就感(Lord, 2004)等因素。因此,人力资源部门的责任是为所有员工设计激励工具,这将导致更高的生产力和产出。

Introduction介绍
The increasing level of competition in the business environment has made people management an important area to be observed by organisations and is considered to be essential for their survival (Panda, Pradhan and Mishra, 2014). This, in effect, gives rise to the need of devising motivational tools for employees (Salmela-Aro and Nurmi, 2004) as they are regarded as the most valuable asset for organisations (Shaharuddin, 2013). Since employees belonging to different groups are influenced by different motivational factors, managers face the challenge of developing separate motivational tools for each group which suit their requirements (Ozlen, 2014). The motivation level of graduate trainees in influenced by the ease of integration (Harvey and Mason, 1996), opportunity to exercise the skills learnt (Regan, 2010) and the degree of importance of the work assigned to them (Davies and Hertig, 2008), while that of single parents is influenced by the convenience (Crawford, 2009) and financial independence (Wel and Knijn, 2007) they get, the opportunity to socialize (Peacey, 2009) and pursue higher education (Gingerbread, 2012). Older workers are instead motivated by factors such as job and physical security (Kanfer and Ackermann, 2004), interesting and creative work, and a sense of accomplishment (Lord, 2004). The HR department is thus entrusted with the responsibility to devise motivational tools for all employees, which will then lead to higher productivity and outputs.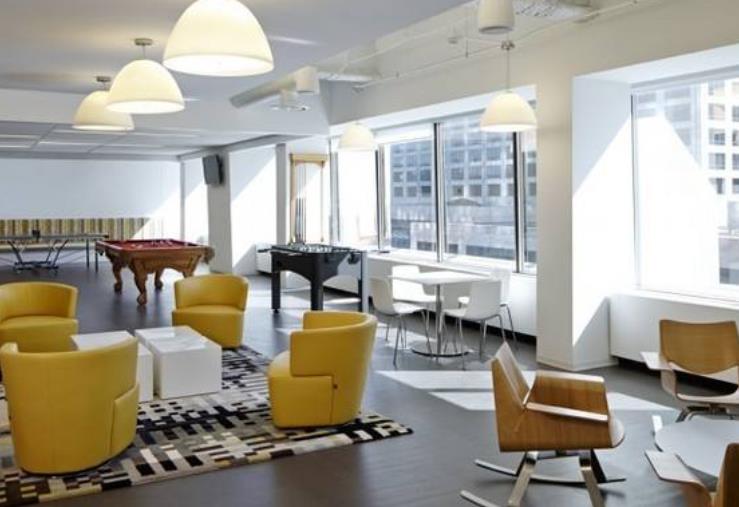 The role and Importance of Motivation at Work激励在工作中的作用和重要性
The concept of motivation at work is not new and has been studied by many researchers; Kreitner and Cassidy (2011) provide the simplest definition according to which, motivation can be defined as the psychological process which drives the purpose and direction of one's behaviour. Of all the responsibilities of a manager, employee motivation is perhaps the most complexed one (Cong and Van, 2013). The reason behind this is the continuous change in the factors which motivate workforce (Podmoroff, 2005). Many factors underpin employee motivation at different hierarchical levels, among which pay is the common motivator which works for all age groups (Linz, 2004). In the highly competitive job markets, devising motivational strategies for employees has become a part of employer branding for organisations, through which they intend to be the employer of choice for job seekers and work towards retaining the existing employees (Jain and Bhatt, 2015).
工作积极性的概念不是新的,已经有许多研究人员进行了研究;Kreitner和Cassidy(2011)给出了一个最简单的定义,根据这个定义,动机可以被定义为驱动一个人行为的目的和方向的心理过程。在管理者的所有责任中,员工激励可能是最复杂的一个(Cong和Van, 2013)。这背后的原因是激励劳动力的因素的不断变化(Podmoroff, 2005)。许多因素支持不同层次的员工激励,其中薪酬是通用的激励因素,适用于所有年龄组(Linz, 2004)。在竞争激烈的就业市场上,为员工设计激励策略已经成为组织的雇主品牌的一部分,通过这种方式,他们希望成为求职者的首选雇主,并努力留住现有员工(Jain和Bhatt, 2015)。
Motivating Recently Appointed Graduate Trainees激励最近任命的毕业生实习生
Work-related Characteristics of Graduate Trainees
Considering the kind of learning and experiences they have had while pursuing their degree, fresh graduates tend to develop leadership skills, whereby they gain the capability of meeting deadlines and producing good quality work with little supervision (Coleman and Glover, 2010). This leads them to an expectation of being empowered at their workplace to do their work on their own, either individually or in groups with in-depth guidance, but little supervision (Wiata, 2006). There are different viewpoints about the work attributes of graduate trainees; while some researchers talk about their enthusiasm to perform their best in their first job (Hogarth et al., 2007), there are others who state that performing a full-time job role in a professional environment may prove to be stressful for a recent graduate, resulting in lower levels of productivity (Jusoh, Simun and Chong, 2011).
考虑到他们在攻读学位时所拥有的学习和经验,应届毕业生倾向于发展领导技能,即他们获得了在几乎没有监督的情况下完成任务和生产高质量工作的能力(Coleman和Glover, 2010)。这导致他们期望在他们的工作场所被授权去做他们自己的工作,无论是单独或在有深入指导的小组中,但很少有监督(Wiata, 2006)。关于毕业学员的工作属性有不同的观点;虽然一些研究人员谈论他们的热情来执行他们的最好的第一份工作(贺加斯et al ., 2007),还有其他国家执行一份全职工作角色在职业环境中可能是刚毕业的压力,导致低水平的生产力(Jusoh Simun庄,2011)。
Factors Influencing Motivation影响动机的因素
A critical factor influencing the motivational level of graduate trainees is the speed at which they are integrated into the organisation and are given the chance to effectively contribute towards achieving their career goals (Harvey and Mason, 1996). Another important aspect is the opportunity which graduates get to exercise the skills they have learnt throughout their degree (Regan, 2010); if they are provided with work that is irrelevant to their career aspirations, they may be demotivated since the beginning. Because of their enthusiasm and willingness to perform their best at work, the importance of the work given to them greatly influences their motivation to continue working (Davies and Hertig, 2008). Therefore, if they feel that the work in which they are putting too effort is not very important, their commitment to work may fall.
影响毕业生学员激励水平的一个关键因素是他们融入组织的速度,并给予机会有效地为实现他们的职业目标作出贡献(Harvey和Mason, 1996)。另一个重要方面是,毕业生有机会锻炼他们在整个学位期间学到的技能(Regan, 2010);如果提供给他们的工作与他们的职业抱负无关,他们可能从一开始就失去动力。由于他们的热情和意愿在工作中表现最好,给予他们的工作的重要性极大地影响了他们继续工作的动机(Davies和Hertig, 2008)。因此,如果他们觉得自己投入太多精力的工作不是很重要,他们对工作的投入就会下降。
Recommended Motivational Tools
Managers supervising graduate trainees must ensure that they inform the graduates well about the objectives and value of the work assigned to them, so they have a higher sense of responsibility in completing it, and will also feel valued (Clarke et al., 2015). The HR procedures must include a comprehensive orientation session for all graduate trainees, whereby they would feel welcomed to the company and would also get a chance to know about the broader goals of the organisation as a whole and their relative departments (Williams, 2010). This session should also include an overview of their rotations in different departments during the traineeship program and its purpose (Wiata, 2006); when they are informed that they are hired to be the future leaders of the organisation, they will feel motivated to reach that position from their first day at work. Messmer (2011) suggests that during the first three months, the HR department can take the initiative to assign mentors for all graduate trainees, who can be approached whenever the trainees have concerns regarding understanding organisational culture or deal with other related issues; this would make them feel valued and cared for, and would help them adapt to the organisational work environment quickly.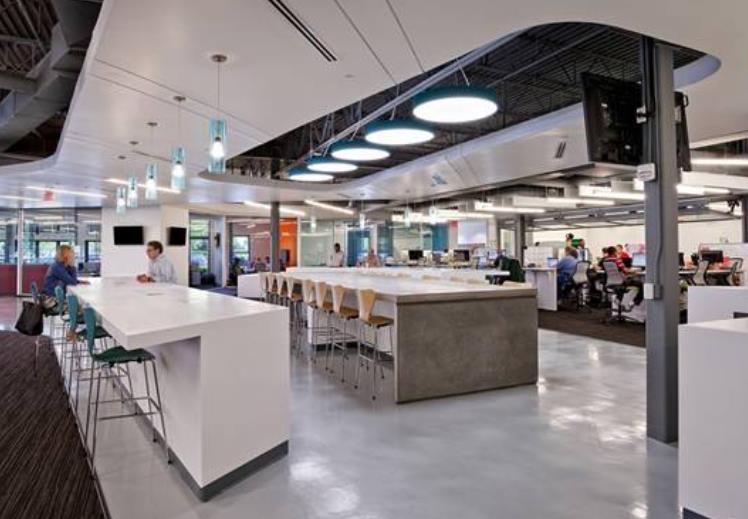 Motivating Full-Time Working Single Parents激励全职工作的单身父母
Work-Related Characteristics of Single Parents
In the literature, there are hardly any contradictory views about the reasons behind employment undertaken by single parents; most researchers agree that the main underlying reason is the financial support they want to provide to their children (Gingerbread, 2012). Single mothers, especially are not only faced with a difficulty in managing the job along with looking after children, but also struggle in obtaining employment; this happens because of the cultural stereotype that women can either be good mothers, or good employees, but cannot be both at the same time (Miller, 2012). Hoggart et al. (2006) further support this view through their theory, which explains the work orientations of single parents; according to that, single parents are more interested in their child-care focused role when their children are too young, whereas they are more inclined to be interested in career progression when their children grow older. This may also impart that single parents may be good workers as they experience the art of prioritising things in their personal life, and Reeleder et al. (2006) identified that setting priorities has become one of the greatest challenges being faced by managers in the competitive business environment.
在文献中,关于单亲父母就业的原因,几乎没有任何矛盾的观点;大多数研究人员一致认为,主要的潜在原因是他们想要为他们的孩子提供经济支持(Gingerbread, 2012)。特别是单身母亲,不仅面临着工作和照顾孩子的困难,还面临着就业的困难;这是因为文化上的刻板印象,女性既可以是好母亲,也可以是好员工,但不能同时是两个(Miller, 2012)。Hoggart et al.(2006)通过他们的理论进一步支持了这一观点,他们的理论解释了单亲父母的工作取向;根据该研究,当孩子还小的时候,单亲父母对照顾孩子的角色更感兴趣,而当孩子长大后,他们更倾向于对职业发展感兴趣。这也传达了一个信息,即单亲父母可能是优秀的员工,因为他们在他们的个人生活中体验了优先处理事情的艺术,Reeleder等人(2006)指出,设置优先级已经成为管理者在竞争激烈的商业环境中面临的最大挑战之一。
Factors Influencing Motivation
Perhaps the most important thing that influences the work motivation of single parents is convenience (Crawford, 2009). Other job aspirations may include getting personal benefits, such as more opportunity to socialise as opposed to staying isolated (Peacey, 2009). Pertaining specifically to single mothers, Wel and Knijn (2007) pointed out that their motivation is also derived from their financial independence. Peacey (2009) explains that the huge number of responsibilities makes single parents lose their passion for work, which can be brought back if a part of their responsibilities is shared. Since the wage rate and promotion prospects are higher with better educational qualifications, Single parents also aspire to receive higher education but cannot do so because of their personal and professional commitments (Gingerbread, 2012). Creating such an opportunity for these workers may boost up their motivational level to a great extent.
Recommended Motivational Tools建议激励工具
In order to ensure that single parents working full-time are motivated at work, the HR department needs to devise policies which help them in their work-life balance (Harkness and Skipp, 2013). Sims et al. (2010) suggest the introduction of a financial support system that will work well to motivate single parents, which may include benefits schemes such as in-work credit and emergency discretion fund. On the basis of these policies, employees will be relieved from the stress they would have due to their financial problems, and would be able to contribute better in terms of job performance. Since single parents are mostly anxious about a childcare center which is affordable and accessible, organisations should offer this service within their premises (Gingerbread, 2012) along with separate breastfeeding rooms (Kosmala-Anderson and Wallace, 2006), which would in turn make the employees feel motivated, thus resulting in higher productivity. Managers should also make it a point to place them in work teams with people having similar interests as them. Because of the two-fold responsibility of single parents, an ideal strategy would be to provide them with flexibility in choosing their work hours as per their convenience (Gingerbread, 2012). The training personnel in HR department may also identify the training needs required for specific staff and may suggest to grant them some time off and send them for company-sponsored training sessions (Summers and Ford, 2012); this will help to boost up the confidence and motivation of single parents, and their new skills will also prove to be beneficial for the organisation.
为了确保全职工作的单亲父母在工作中有动力,人力资源部门需要制定政策,帮助他们在工作和生活的平衡(Harkness和Skipp, 2013)。Sims et al.(2010)建议引入一个财政支持系统,这将很好地激励单亲父母,其中可能包括福利计划,如在职信贷和紧急自由裁量基金。在这些政策的基础上,员工将从他们的财务问题所带来的压力中得到缓解,并能够在工作表现方面做出更好的贡献。由于单身父母最担心的是一个负担得起和方便的托儿中心,组织应该在他们的场所内提供这项服务(Gingerbread, 2012),以及单独的母乳喂养室(Kosmala-Anderson和Wallace, 2006),这反过来会让员工感到有动力,从而产生更高的生产力。管理者还应该把他们安排在与他们有相似兴趣的人一起工作的团队中。由于单亲父母的双重责任,一个理想的策略是为他们提供灵活的选择他们的工作时间根据他们的方便(Gingerbread, 2012)。人力资源部门的培训人员也可能确定特定员工所需的培训需求,并可能建议给予他们一些时间,并送他们参加公司赞助的培训课程(Summers和Ford, 2012);这将有助提升单亲家长的信心和积极性,他们的新技能也将证明对机构有益。
Motivating Older Workers激励老员工
Work-Related Characteristics of Older Workers
Understanding older workers who have passed the state retirement age is a difficult task and an even complex task is to motivate them, as there are contradictory opinions about their job characteristics. Some researchers found a negative relationship between age and job performance, stating that older employees are less productive and do not show any motivation to learn new skills (Park and Gutchess, 2000). On the other hand, another research suggests that older workers are characterised by positives work traits, which include reliability, devotion and cooperation (Gonyea, 2013).
了解已过法定退休年龄的高龄劳动者是一项艰巨的任务,而激励他们的工作更是一项复杂的任务,因为对他们的工作特点有相互矛盾的看法。一些研究人员发现年龄和工作表现之间存在负相关关系,表明年龄较大的员工工作效率较低,没有表现出学习新技能的任何动机(Park和Gutchess, 2000)。另一方面,另一项研究表明,年长的员工具有积极的工作特征,包括可靠性、奉献精神和合作精神(Gonyea, 2013)。
Factors Influencing Motivation影响动机的因素
The research conducted by Sinclair et al. (2005) depicts that strong organisational commitment among employees helps them deal well with difficult situations at work, and that older workers with higher levels of commitment towards the organisation perform better than or equal to young employees. Kanfer and Ackermann (2004) found that older workers are greatly motivated if they have a job security along with physical security, as they would not like to be financially dependent on anyone at an old age. Furthermore, older workers remain active and motivated to work as long as they enjoy their work, are satisfied with the usage of skills for performing the tasks, feel accomplished by performing their job, and get a chance of involving into creative work (Lord, 2004).
由Sinclair等人(2005)进行的研究表明,员工中强大的组织承诺有助于他们很好地处理工作中的困难情况,对组织的承诺水平更高的年长员工表现得比或等于年轻员工。Kanfer和Ackermann(2004)发现,如果年长的员工有工作保障和身体保障,他们会更有动力,因为他们不希望在年老时在经济上依赖任何人。此外,只要他们喜欢他们的工作,对执行任务的技能的使用感到满意,通过执行他们的工作感到有成就感,并有机会参与到创造性的工作中(Lord, 2004),年长的工人就会保持积极和积极性。
Recommended Motivational Tools
With the increasing age of employees, work becomes boring for them, which mostly includes routine tasks; in such a situation, the best motivational tool is involving them in the work that interests them (Leberecht, 2015). The HR should introduce a discrimination-free policy, whereby older workers are given an equal opportunity for training and development which will help them enhance their competencies and learn new skills (Iun and Huang, 2007). Another way to increase their motivation could be to improve their prospects for promotion (Bal, Kooij and Rousseau, 2015). If older workers are not healthy enough to perform all their job roles on their own, their expertise and skills may be used by the organisation to gain optimum benefit, whereby they can be asked to train junior employees (Iun and Huang, 2007). This will make them feel valued and will boost up their morale, and will also be helpful for the organisation as younger workers would then be able to share their workload (Kooij et al., 2008). Even within the same age group, some old workers may be seeking to fulfil the needs in the first two levels of Maslow's Hierarchy of Needs (Maslow, 1943), while others may be looking forward to have their higher level needs fulfilled (Shea and Haasen, 2006). In that case, respect is one thing which will motivate older workers belonging to either of these groups (Bal, Kooij and Rousseau, 2015). Even if these workers are not at the highest level of hierarchy in their department, they must be treated with due respect pertinent to their age, which will motivate them to a great extent. Several studies portray the health issues older workers may face due to which they are discriminated against (Jones, et al., 2011), however little research has been done to devise a solution to this problem. The easiest of all could be to introduce specialised health insurance programs for older workers which covers the general health problems they may face (Tishman, Looy and Bruyere, 2012).
Conclusion结论
Motivating employees has become challenging since the time the expectations and needs to employees have started changing. Just like other functions in the organisations, this function also needs to undergo continuous improvement, as what motivates one group of employees, may not be a strong motivator for another group. Among graduate trainees, the intrinsic motivation can brought by a thorough orientation session and assigning mentors, which will facilitate their ease of integration into the organisation. Single parents may be very well committed to the organisation if they are provided adequate financial support, flexibility in working hours and childcare facilities at work, whereas the motivation level of older workers may be improved by increasing their prospects for promotion and training, and giving them an opportunity to mentor others to make them feel valued. An organisation may not be able to go far if its workforce is not motivated; managers should therefore use such tools as a means of retaining their valued employees.
自从人们对员工的期望和需求开始发生变化以来,激励员工就变得颇具挑战性。就像组织中的其他职能一样,这一职能也需要不断改进,因为激励一组员工的东西,可能对另一组员工来说不是一个强有力的激励。对于刚毕业的学员来说,一个彻底的培训课程和指派导师可以带来内在的激励,这将使他们更容易融入组织。如果提供足够的经济支持、灵活的工作时间和照顾孩子的设施,单身父母可能会对组织非常投入,而年长员工的工作动机水平可能会通过增加升职和培训的机会而得到提高。给他们一个指导他人的机会,让他们觉得自己有价值。如果一个组织的员工没有积极性,它可能就走不了多远;因此,管理者应该把这些工具作为留住他们宝贵员工的一种手段。
留学生论文相关专业范文素材资料,尽在本网,可以随时查阅参考。本站也提供多国留学生课程作业写作指导服务,如有需要可咨询本平台。